Globe and Mail | 24 November 2010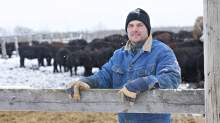 by PAUL WALDIE AND JESSICA LEEDER
Larry Spratt was combining with his father on their grain farm near Melfort, Sask., last November when a car pulled up along a nearby highway.
Out jumped Wally Johnston, a former Ontario farmer and now a vice-president at Bonnefield Financial, a Toronto-based investment firm. Mr. Johnston waved the Spratts over for a chat. "He said he was touring around Saskatchewan trying to meet farmers and we talked to him for a while," Mr. Spratt recalls.
Mr. Johnston explained that Bonnefield was looking to buy farmland for investors and then lease it back to farmers to operate. The Spratts had heard the pitch before. They knew several farmers who had signed up with other investment companies and land prices in the area had been soaring as a result. Some farms were going for as much as $1,200 an acre, more than double the price in other parts of the province.
Mr. Johnston lucked out. It just so happened the Spratts rented a piece of land that was coming up for sale. Mr. Spratt and his father wanted to keep farming the acreage but they couldn't afford to buy it. So he put Mr. Johnston in touch with the owner and they struck a deal. A few weeks later Mr. Spratt negotiated a rental arrangement with Bonnefield, a private firm that invests on behalf of wealthy Canadian investors. "It worked out well," Mr. Spratt says from his home on the 8,000-acre farm.
Similar deals are being struck around the world in what has become an unprecedented rush by global investment funds to buy farmland. By some estimates these funds have sunk as much as $20-billion (U.S.) into these acquisitions. Last year alone they bought 111 million acres of farmland, a tenfold increase from previous years.
Saskatchewan has become one of the new frontiers in this global trend. The province has some of the most productive, and least expensive, farmland in the world. But restrictive ownership rules have largely kept out foreigners, pension funds and publicly traded companies. Pressure is mounting inside and outside Canada to change the rules and open up the province.
"There are people that are dying to invest large sums of money to acquire farmland in Canada that aren't Canadian citizens," says Jan Kaminski, founder of Bonnefield. "These people are absolutely open for business in Saskatchewan."
Mr. Kaminski and others say investors provide badly needed capital to farmers that helps them become more productive. But critics worry about the implications of so many outsider landowners.
"We believe that family farmers should be the food producers in this country," says Terry Boehm, president of the National Farmers Union Canada. "When you shift land ownership, you move into a new feudalism where those that work on the land become labourers. In the Prairie region and many parts of Canada, we have land resources that other countries can't imagine having. Who do people want producing their food and under what kind of methods do they want it done?"
It's easy to see what's driving the interest in farmland. Food security concerns – global agricultural productivity will have to increase 70 per cent by 2050 to feed the world, according to projections by the United Nations – and the 2008 surge in agricultural commodity prices are leading investors to look at agriculture as a promising new asset class. The returns haven't hurt either. According to a U.S. farmland index, investments in agricultural land have significantly outperformed the stock market, generating annualized returns of 13.9 per cent in the last decade.
Today, investment funds at places as diverse as the Mormon Church, Manulife Financial Corp. and the Dallas police department are pouring billions of dollars into farmland. In Canada, the CPP Investment Board is looking at investing in farmland and four companies are already snapping up thousands of acres in Saskatchewan – Bonnefield, Pike Management, AgCapital Partners and Assiniboia Capital. A subsidiary of Toronto-based Sprott Resource Corp., called One Earth Farms, is also working with first nations to manage up to one million acres of farmland in Saskatchewan, Alberta and Manitoba.
"I go to agriculture conferences around the world and I run into [investment funds with] trillions of dollars interested in agriculture," says Brad Farquhar, co-founder of Regina-based Assiniboia, which has bought more than 90,000 acres of Saskatchewan farmland in the last five years. "I think this is the future."
Not all of these investments have been welcomed. When South Korea's Daewoo Logistics tried to buy 4.7 million acres in Madagascar in 2008, representing about half the country's arable land, it caused an outcry and a newly elected government cancelled the acquisition. Other deals, particularly in Africa, have fallen through because of local opposition and weak ownership laws. Some critics have raised concerns about the amount of farmland being bought by state-owned funds. By some estimates, government funds from China, South Korea, the United Arab Emirates, Japan, and Saudi Arabia control more than 18 million acres of cultivable land, mainly in Africa.
The crush of so many bandwagons at the farm gate is also giving some Canadian farmers pause. "You don't want to jump on the first one that comes your way," says Jeff Watson, who handles marketing for the family's 12,000 acres of grain land about an hour south of Regina. But after 10 or so pitches, Mr. Watson says a future partnership with investors has begun to seem inevitable.
For Saskatchewan, the buying binge represents a challenge to a decades-old system designed to keep out foreigners. Successive provincial governments worked have hard to keep the value of farmland low in order to keep it affordable for young farmers. As a result, the province's ownership rules have been among the toughest in the country. And for years farmland was generally restricted to Saskatchewan residents. The government loosened the rules in 2003, opening the door to Canadians from other provinces and private Canadian companies. But foreigners are limited to owning just 10 acres, and publicly traded companies and pension funds are still generally blocked from buying farmland.
Those rules have succeeded in keeping Saskatchewan farmland prices remarkably low. The average price has held steady at around $500 an acre for years. By contrast, prices in Ontario and Manitoba, which have less restrictive ownership rules, have risen sharply and are now three to eight times higher. Prices across much of the United States and Europe are 10 times as high.
Many investment fund managers and some farmers say Saskatchewan's ownership restrictions are outdated, particularly the restrictions on Canadian pension funds. "It's a fantastic asset and it's Canadian, so why the hell can't they own farmland?" says Tom Eisenhauer, president of Bonnefield., which like other Canadian farmland funds must follow tight regulations on who can invest in its fund.
Saskatchewan officials are well aware of the growing interest in the province's farmland, and say restrictions might eventually be loosened. But they are in no hurry. "This isn't on our to-do list," Alanna Koch, the province's deputy minister of agriculture, told reporters at a recent conference on agriculture investing.
Many farmers say they would love more financing opportunities. Costs have climbed steadily in recent years, often nullifying increases in crop prices and adding more debt to farmers' bottom lines. "The possibilities of a bigger return on an acre today are probably higher than they've ever been, but the risks are higher than the rewards," says Robert Dueck, a 15-year farmer currently working 7,000 acres near Prince Albert.
Farmers who want to stay in business are going to have to figure out how to scale up – or consider selling the farm to corporations with enough capital to drive up productivity, says David Sparling, a professor of agri-food innovation and regulation at the University of Western Ontario's Richard Ivey School of Business. "We're going to need new business models to compete in global markets in the economies of scale we're seeing," he says.
Back in Melfort, Mr. Spratt knows he is on the front lines of the debate. The issue is a hot topic around town, with some folks furious about investment funds moving in and others worried about reports that an Alberta businessman recently bought 16,000 acres.
"Some people say they are coming in and they are going to take over everything and the family farm is going to die," Mr. Spratt says. "I don't see it that way. Times are tough and farmers need to raise capital."