Reuters | 10 November 2010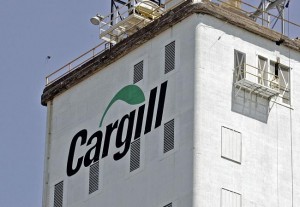 By Laura MacInnis
GENEVA, Nov 9 (Reuters) - Farmers' fields in Brazil and Argentina are among the most prized assets in a new global market for agricultural land that has sprung up alongside soaring commodity prices.
Private equity and fund managers at a farm investing conference in Geneva named South America a top place to buy, lease and manage agricultural lands for profit.
"The South American marketplace is really booming along right now," said Mark Zenuk, managing director of the $3 billion NGP Global Adaptation Partners fund.
Black River Asset Management, part of the U.S. agri-business giant Cargill, controls 50,000 hectares of productive land in the region and is looking for more chances to strike big farmland and food production deals.
"It's a scale approach, for sure," said Rich Hammill, managing director of Black River, which manages some $6 billion in assets worldwide.
Carlos Aguiar, chief executive of the Macquarie Crop Fund, told the Geneva conference there was an active market in buying and selling Brazilian land.
"There is a scarcity of food and scarcity of land and Brazil is one of the only places that you can expand drastically and have the market that has the technology and the infrastructure in place for that," he said.
EXPORT TAXES
South America accounts for 59 percent of global exports of oilseeds, 11 percent of grains and 37 percent of meat, said Gonzalo Fernandez Castro of Lumix Capital, who invests in farming in Brazil, Paraguay, Argentina and Paraguay.
With agricultural commodity prices at multi-year highs, buying farmland is seen as a more direct way to cash in on valuable crops and to take advantage of long-term appreciation of farm property.
"For most investors, agriculture is a very, very new asset class," said Tim Hornibrook of Macquarie Agricultural Funds Management, who said it was typical for people to invest first in domestic farming markets to avoid more complex risks.
For NGP Global Adaptation Partners, Brazil, Paraguay and Uruguay are all attractive destinations and Argentina is under review following the death of former President Nestor Kirchner, a leftist political force who was due to run again in 2011.
"Argentina is extremely interesting," Zenuk said. "It's a great breadbasket to the world and it has a good infrastructure system. The problem is they have an export tax regime that they mess around with all the time."
"You don't want to be in an asset class where you are not able to market the material on a global basis," Zenuk continued. "It does provide some difficulty in putting our money there, in a private equity sense."
But Mark McLornan, the chief executive of Agro Terra, an Argentine farm investment firm which has logged 53 percent net returns in the last four years, said government controls were already factored into his business plans.
"A reduction in export taxes is money straight to my bottom line," he said. McLornan said Argentina was also appealing as a farm investment destination because of its demographics.
While the average age of farmers in the U.S., European Union and Australia is around 60, in Argentina it is 40, meaning its farm labour force is robust and knowledgeable. "In Argentina it is a sector where people want to work," he said.