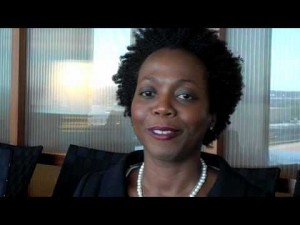 Zambia National Broadcasting Corporation | November 2009
A British company intends to invest an initial 235 billion Kwacha in Zambia's agriculture sector starting this year.
Chayton Capital operating as CHOBE Agrivision Limited further plans to invest over K1.1 trillion in Zambia in the next five years.
Commerce Minister, Felix Mutati, and Chayton Capital Executive Director, Karim Ola signed an Investment Promotion and Protection Agreement in Lusaka on Thursday.
Mr. Mutati described the venture as the largest single investment in the agriculture sector in 2009.
He said CHOBE agrivision which will venture in Wheat,Soya beans and maize production will employee more than 1,600 Zambians.
The company will develop 10,000 hectares and is expected to produce 60,000 tonnes of wheat, 45,000 tonnes of maize and 15,000 tonnes of soya beans per year.
And Ms. Ola said her firm will develop farms starting from Monze to Mkushi.
She said Zambia is the first African country that is benefiting from Chayton Capital's business activities.
She said the firm traditionally invests in emerging markets in Asia and Eastern Europe.
CHOBE agrivision will become the largest agri-business in Zambia surpassing ZAMBEFF PLC.