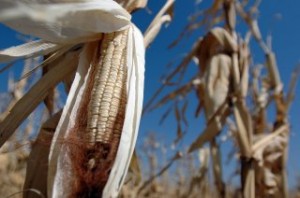 Reuters | 16 July 2010
By Olivia Kumwenda
JOHANNESBURG (Reuters) - Standard Bank plans to finance more land deals involving South African farmers seeking expansion opportunities across the continent to grow export crops, the bank said on Friday.
South African farmers are negotiating land deals with some African countries, including Egypt, Mozambique, Sudan and Zambia, which are offering land to the farmers in a bid to raise agricultural output, create jobs and grow their economies.
The country's largest farmers' union Agri SA said it was in talks with some commercial banks and investment funds to pool resources for expanding their agriculture activities on the continent.
Jacques Taylor, head of agriculture at Standard Bank's Africa unit, said there was increasing global demand for African produced cocoa, coffee, tea and horticultural crops and that a number of equity funds were as a result looking to invest in land deals on the continent.
"Clearly we would be happy to support South African farmers moving up north (of Africa)," he told Reuters in an interview.
Taylor did not give figures for agricultural financing. "The bulk of our exposure at this stage is in the grain market simply because that is a dominant market in Africa (but) there is not one crop that we will say we won't finance," he said.
Taylor said the abundant land available in Africa had made it possible to focus on development of agriculture on the world's poorest continent, where crop output was steadily rising.
He said countries like Zambia, expecting a bumper maize harvest from its 2009/10 season, were most suited for exports of grains to the Democratic Republic of Congo (DRC) -- where analysts have previously said there is little farming taking place -- to boost trade.
"We see more of that happening over the next two to three years," Taylor said.
Taylor said most African countries had in the past year shifted focus to food security from reliance on food aid. "We can't say as a continent we are self-sufficient, I think it might take us another few years to get to that point," he said.
Taylor said lack of infrastructure was a major challenge to growth of Africa's agriculture sector.