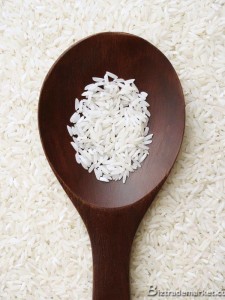 The Peninsula | 07 July 2010
DOHA: State-backed food producing and marketing giant, Hassad Food Company, has plans to produce rice in India, Pakistan, the Philippines and Vietnam.
The produce would eventually be brought to Qatar for sale at highly affordable prices for the benefit of local consumers, says the company's chairman, Nasser Al Hajri.
Addressing an event held here on Monday to honour the best workers of the company, Al Hajri said Hassad planned to mass produce wheat, rice, sugar and other food items overseas so that they could be sold at low rates in Qatar.
These basic food commodities would be marketed in the country through dealers but Al Hajri warned that if they indulged in manipulation to jack up prices, the company would interfere in the interest of the common consumer and take the job of distribution in its own hands.
The company's strategic objectives, the chairman said, were to ensure food security in Qatar and the rest of the GCC region.
Al Hajri reiterated that the company eventually planned to produce and market high-quality branded food and poultry products, including animal feed, and compete with global giants in pricing and quality.