Noble Group | 14 June 2010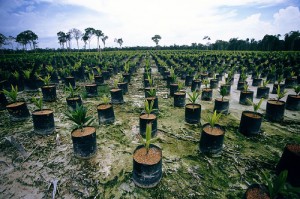 Noble Group, a global supplier of agricultural, energy, metals and mineral products, has acquired a 51% stake in PT. Henrison Inti Persada. The Company intends to develop approximately 32,500 ha of land for palm oil production in Sorong Regency, West Papua Province, Indonesia.
The transaction is Noble's first project in the oil palm sector and establishes a strong platform for the Group to expand and increase its investments in this area in the future. The investment enables Noble to expand its edible oil supply chain and secure a continuous flow of crude palm oil.
The Company is to be registered as a member of the Roundtable on Sustainable Palm Oil ("RSPO"). The RSPO are an organisation whose membership is made up of, amongst others, palm growers, palm oil producers, retailers, investors in the sector and environmental/conservation NGOs. The RSPO promotes the production of palm oil in a sustainable manner based on economic, social and environmental criteria.
"We focus our investments on areas that are synergistic with our businesses both in terms of product and geography," said Noble Group Executive Chairman Richard Elman. "This move into palm oil plantations will complement our global agriculture and energy businesses. Our operating experience in Indonesia should prove to be an asset in helping us manage this and future projects." He added, "With increasing convergence between agriculture and energy, this investment is a clean fit for the Group's diversified portfolio."