World Bank | 4 June 2010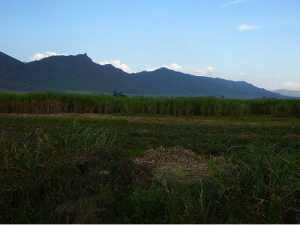 Sub-Saharan Africa offers an abundance of fertile land and agriculture is the mainstay of many African economies. Agriculture is also the largest source of employment and livelihood for the continent's growing population. But sub-Saharan Africa is far from realizing its potential in agricultural production and, in some countries, lagging desperately behind its potential due to conflict or climate-induced hardships. A recent UNCTAD report calls for a "green revolution" built on "technology and innovation aimed at the needs and capabilities of Africa's millions of smallholder farmers and at coping with the continent's varying climate conditions."
Supporting sustainable investment into sub-Saharan Africa is a priority for MIGA, so when Chayton Atlas Investments approached the agency about obtaining political risk insurance for a series of planned agriculture investments in southern Africa, MIGA was eager to help. Chayton Atlas Investments is an investment holding company within Chayton Atlas Agricultural Company, a private equity fund focused on agribusiness investments in the Southern African Development Community.
Chayton CEO Neil Crowder says the fund was set up to make pioneering investments in agriculture with the aim of "unlocking the potential of agricultural land and assets by optimizing production and operational efficiency." He adds, "The important thing to note is that we are focusing on investments that will serve the continent's own growing consumer market. Our goal is to feed Africa."
MIGA is facilitating Chayton's fundraising efforts for its planned investments in Zambia and Botswana through the signing of a master contract of guarantee that reserves MIGA's capacity to provide political risk insurance for the fund's individual investments.
Chayton's first investment is $10 million for the purchase and expansion of irrigated cultivation on a farm in Zambia. The fund plans to make a further $40 million investment in the modernization and expansion of primary production and other agribusinesses in the region. Before receiving coverage from MIGA, each individual investment will need to meet the agency's underwriting standards and will be disclosed on MIGA's website.
Chayton's investments are expected to have a strong development impact, including technology transfer, employment, and food security. The main objectives are to expand and improve farm land irrigation, improve farming techniques, and achieve economies of scale. The resulting produce will be sold within sub-Saharan Africa.
Hal Bosher, MIGA's underwriter for the contract notes, "MIGA's mission is to promote foreign direct investment into underserved markets. This is a clear illustration of how we can help investors put in place the risk-mitigation instruments needed to meet sub-Saharan Africa's vast investment needs in a time of global economic turmoil."
The recently-signed Chayton contract is part of MIGA's ongoing support to private equity funds, by which a master contract of guarantee reserves MIGA capacity and provides up-front pricing to the funds' general partners for a specific period. The fund managers, in turn, may use this contract to raise capital from institutional investors.
MIGA Executive Vice President Izumi Kobayashi underlines the importance of flexible risk insurance instruments. "Our engagement with private equity funds represents a new business model that facilitates investment into the countries that need it most." She adds, "MIGA emphasizes continuous innovation and adaptation to the marketplace—both from investor and host-country perspectives. This is our niche and our raison d'être."