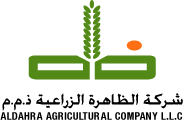 New Era | 28 May 2010
by Toivo Ndjebela
WINDHOEK – The Namibia Development Corporation (NDC) has teamed up with a United Arab Emirates agricultural group to produce farm grapes and dates on a full-fledged commercial scale, an investment worth N$80 million.
Cabinet, in its latest briefing, announced that the NDC and the Abu Dhabi-based Al Dhahra Agricultural Company would team up for the project and Government would lease a piece of land measuring 220 hectares, to the two companies.
The company, which runs similar projects in the United States, Spain, Italy, Poland, Canada and Pakistan, approached Government expressing interest in entering into a joint venture with the NDC, for grape and date production.
The NDC has already been running the project since the early 1990s, although Al Dhahra has explained the need to have more land added to the existing project to accommodate new activities for production.
Cabinet has approved what it intends to transform into an established commercial date plantation that would serve as a hub for further date palm development in the country.
Cabinet did not indicate how much equity Al Dhahra would have in the joint venture, but did indicate that between 10 and 15 percent shares must be reserved for project employees.
"The target of the development is to produce 2 000 tonnes of high quality dates and 270 tonnes table grapes annually.
"It is envisaged that the project will provide 180 permanent job opportunities, 850 seasonal job opportunities, bringing the total to 1 030 job opportunities," Cabinet said.
The lease agreement spans for 50 years and is renewable, according to the Cabinet briefing.
The two companies must pay to the Treasury a yearly lease fee of N$120 000, which is subject to review each year.