Financial Express | 9 April 2010
by Huma Siddiqui
New Delhi: An increasing number of Indian companies are looking at Latin America as a safe investment destination, mainly because of stable governments and economic policies. These markets are also becoming a potential lifeline as India deals with food shortages and droughts.
Earlier, India was bullish on Africa, but political turmoils there gradually shifted interests towards Latin America. With consumption growing and agricultural land diminishing, Indian farmers are keenly looking at Latin America where they don't have any such land-shortage problems.
Sharing his thoughts with FE on this new emerging trend of contractual farming, peanut prince of Argentina Simmarpal Singh said, "This trend of moving from Africa towards Latin America will only further strengthen going forward as more and more corporate groups realise the strategic importance of the same, coupled with the inherent profitability of the activity."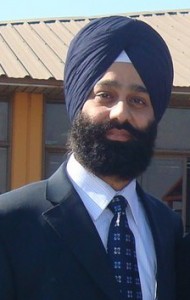 "Starting off in Africa on a large scale requires a huge investment in equipment and other farm assets while in LatAm the infrastructure already exists, making things easier without having to invest too much," Singh opined.
According to Singh, apart from the natural resources, there is a continuous improvement happening on the seeds, technology, and other input fronts by the institutions involved in the sector and also due to the initiatives of the enterprising individuals.
India's food crisis can surely be lessened by growing some of the relevant crops like wheat, rice, pulses and oilseeds in Argentina. "There exists the possibility of increasing total wheat and rice cultivation area in Argentina even though the initial costs of converting lands into rice farms and putting irrigation equipment for wheat farming could be discouraging on short-term basis. But the business is definitely profitable," Singh points out.
He, however, clarifies, "while we talk about contract farming, it could mean different things to different individuals. For making it profitable one has to participate in the full process and manage the risks. It is not just about giving some inputs and a price cover for the produce all the while staying away from the supervision and management of the farms."
In the past few months, there have been visits from a lot of LatAm companies in an effort to woo Indian farmers to do contractual farming in that region.
Dave Ramaswamy, partner, Allied Venture, Argentina, told FE, "We are keen to bring the Indian technology to LatAm. Farming in this region is very hi-tech, and financial oriented. Allied Venture structures the whole deal and also helps in farming."
Agreeing with Ramaswamy, the ambassador of Brazil in New Delhi, Marco Brandao said, "We are keen for India to bring its technology expertise in the agriculture sector. The agro companies are welcome to explore."
According to Martin Pablo of Andes Trust, based in Argentina, "Recently there was a visit from two representatives of IPM Bio Control Labs Ltd, looking for a distributor in Argentina to market and distribute their products. They have ready to use products for different applications and also can offer customised solution for respective products like sunflower plantation, garlic, onion etc." But, the officials are being cautious about such farming. "While there are huge land masses available, they are politically stable, the real issue that needs to be addressed is that the land is in the hands of private holders.
"While the governments in the region are welcoming Indian companies, the land holders are not interested in negotiating prices. There are problems and no flexibility."