Reuters | 23 March 2010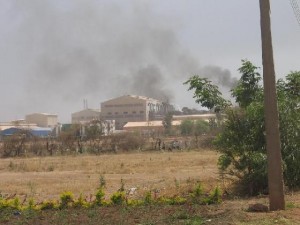 CAIRO - Egypt's Beltone Private Equity and Sudan's Kenana Sugar Company will launch a $1 billion agricultural investment fund next week, Beltone said on Tuesday.
Gulf and other Arab countries have been investing in a range of farming projects in Sudan, Africa's biggest country by area and long viewed as having huge agricultural potential.
"We are launching the fund with the aim of deploying up to $1 billion for large-scale agricultural projects," Osama Rashad, Beltone's investor relations manager told Reuters, adding that the fund would be launched on Monday in Khartoum.
The vehicle will be called Mahaseel Agricultural Investment Fund.
Beltone private equity, a subsidiary of Beltone Partners, had over 2.1 billion Egyptian pounds in assets under management at the end of February 2010, mostly in real estate and retail.
Kenana produces 400,000 tonnes of sugar a year. Its biggest shareholders are the Sudanese government with 35.63 percent, the Kuwait Investment Authority with 30.5 percent and the government of Saudi Arabia with 10.92 percent, the firm's website said.
The company's farms span over 200,000 feddans (84,000 hectares) in Sudan. ($1=5.488 Egyptian pounds) (Writing by Shaimaa Fayed; Editing by Greg Mahlich)