The Dominion Post | 28 January 2010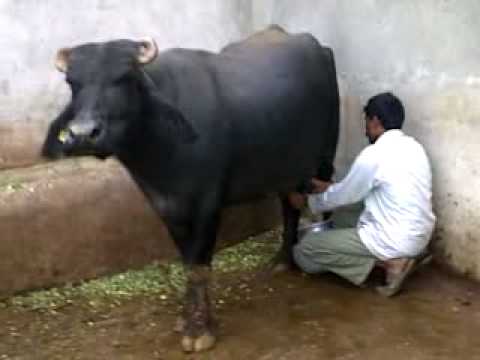 By LESLEY SPRINGALL
An ambitious project to boost export receipts by hundreds of millions of dollars a year by pooling New Zealand's farming expertise has received a fillip from Middle Eastern investment company Emirates Investment Group.
EIG has signed a 50:50 joint venture agreement with the Waikato Innovation Park-led farming consortium Dairy SolutioNZ to develop large-scale farms in the Middle East and Pakistan.
Dairy SolutioNZ would provide the technological know-how, and EIG would provide the local connections and investment capital, said project head Derek Fairweather, chief executive of Innovation Waikato.
He would not comment on the value of the venture. As the world food crisis bites harder, richer countries have been buying up land in developing countries to secure their food supplies.
Information from the International Food Policy Research Institute shows the Middle East is one of the biggest land investors, buying up 1.15 million hectares in Pakistan, the Philippines and Africa in the past three years.
"This joint venture is about taking the world's best farming practices to regions experiencing food crises," Mr Fairweather said. New Zealand was world-renowned for its farming capabilities and the quality of its dairy and meat produce, and low-cost practices were hugely in demand, he said.
That demand had been piqued as the United States' farming system had been hammered by high-grain prices. Dairy SolutioNZ was formed to capitalise on this and provide a one-stop shop for developers of large-scale meat and dairy farms.
The 19-member Dairy SolutioNZ group includes farming technology companies such as fencing company Gallagher Group, milking-systems company Milfos and breeding company LIC, and agricultural training organisations such as ASL. A couple of international companies fill specialist gaps in the group, including the Texas bovine sex selection company Sexing Technologies and Dutch genetics specialist CRVAmbreed.
Although all the companies involved export on their own as well, Dairy SolutioNZ had opened up much larger opportunities, Milfos director Philip Locke said.
"We all saw the need out there. This allows us to go and deliver a complete solution, not just be a single player in a big project."
Since Dairy SolutioNZ was formalised early last year, Mr Fairweather and his team have been building international contacts and discussing deals. The EIG deal was just one of several in the works.
A 6000ha deal had been agreed in South America, a heads of agreement had been signed for a deer farm in Asia and discussions were under way in Russia, Malaysia and the Philippines.
Through EIG, there were two large Pakistan projects on the cards, one involving a 35,000ha farm, and there were also discussions taking place in China, Mr Fairweather said.
Innovation Waikato would take the lead on all the projects.
"We're basically franchising `New Zealand Farming Inc' around the globe. The farmers and technology suppliers of New Zealand are experts in producing safe, low-cost and sustainable food and that somehow got lost in the ICT, biotech and creative industry movements of past years.
"We're now working to bring farming back to the forefront."