by Andy Sambidge on Sunday, 24 January 2010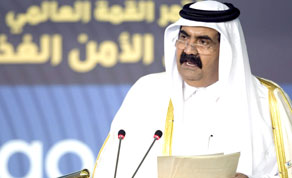 Qatar officials were due to fly to the US on Sunday to explore new partnerships for achieving food security.
A top-level Qatar National Food Security Programme (QNFSP) delegation, led by QNFSP chairman Fahd al Attiyah, will visit agricultural research institutes and meet senior US Government officials, including from the White House, the State Department, the Department of Agriculture and the Department of Energy during its week-long US programme, Qatar Tribune reported.
Al Attiyah said that although Qatar could not become an exporter of food in the coming years, it did intend to become an exporter of "innovative agricultural technologies".
The delegation, which is being joined by the US Ambassador to Qatar, Joseph LeBaron, will visit the world's premier agricultural research institution Norman Borlaug Institute located at Texas A&M University, followed by Sandia National Solar Thermal Test Facility in New Mexico, where delegates will see how solar energy is being used to produce electricity on an industrial scale.
"We are also aiming to partner the US for studies and researches in the agricultural sector," Al Attiyah told the paper, adding: "We are aiming at capacity building for achieving food security across the world so that the most impoverished nations are benefited."
Earlier this month, it was reported that Qatar was looking to increase its arable land area using more solar power to generate sufficient water supply for farmers.