Kenya: Agricultural land laws should be reviewed urgently
Published: 21 Jul 2009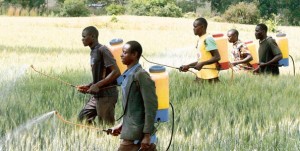 Business Daily (Nairobi) | 21 July 2009
Anne Kiunuhe & Karim Anjarwalla
Land in Kenya is a very emotive issue. It has a special place in the hearts of most Kenyans.
The Kenyan economy remains largely agricultural based. Perhaps due to this, and due to a complexity of historical, political, economic and social reasons that have led to an inequitable distribution of land, conflicts relating to land rage on and debates about the redistribution of agricultural land draw strong opinions.
Questions persist as to whether the Government ought to tighten its control over the ownership of agricultural land, particularly by non-Kenyans.
There are specific laws governing the ownership of and dealings in agricultural land. Land which is "agricultural" falls within the ambit of the Land Control Act (the LCA).
The LCA was enacted in 1967. It is not therefore surprising that it is in urgent need of review.
Section 6 of the LCA prohibits any dealing in agricultural land without obtaining the consent of the relevant land control board. The restricted transactions include a sale, lease, mortgage or sub-division of agricultural.
In addition, the issuance, transfer, mortgage or other dealing with any share in a private company which owns agricultural land is also restricted. Such transactions are void for all purposes unless the relevant land control board has given its consent in respect of that transaction.
Any acts done to push forward void transactions constitute criminal offences. Where a controlled transaction is void due to the provisions of the LCA, any person who is involved in the land deal is guilty of an offence and liable to a fine and/or imprisonment.
If money or another consideration has been paid in the course of a controlled transaction that becomes void, the amount is recoverable as a debt by the person who paid it.
The LCA defines "agricultural land" to mean land that is not within a municipality or township. On top of this , land in the Nairobi Area or in any municipality, township or urban centre that is declared by the Minister to be agricultural land, is considered so.
Land control boards are by law required to refuse consent in any case in which the land or share is to be disposed of by way of sale, transfer, lease, exchange or partition to, a person who is not either a citizen of Kenya, a corporative society or private company all of whose members are citizens of Kenya, a group representative incorporated under the Land (Group Representatives) Act or a state corporation.
The law is very clear. The land control board is obliged -- and has no discretion in this matter -- to refuse consent in any case in which land is to be disposed of to a person who is not a citizen of Kenya or a private company all of whose members are citizens of Kenya. This in effect prohibits persons who are not Kenyan citizens from directly acquiring an interest in agricultural land.
The effects of the LCA were clearly illustrated in 2001 case of BTB Insurance Agencies Limited versus Kirti Bid and Kusini Investments Limited. The case concerned a claim for sale of shares in a company which would have given the plaintiff a right over agricultural property.
The consent of the relevant land control board was not obtained in relation to the sale of the shares. The defendant argued that the contract was void from the start due to this reason.
The High Court, quoting Hon Chesoni stated : "The position is simple and clear. Section 6 of the Land Control Act is an express provision of a statute. It is a mandatory provision, and no principle of equity can soften or change it... The agreement between the parties ... became void for all purposes ... since no consent had been obtained and ... nothing can revise or resurrect such an agreement. Failure to obtain the necessary land control board consent automatically vitiates an agreement to be a party to a controlled transaction."
It is however possible to obtain Presidential exemption to the provisions of the LCA. This is an option which is rarely exercised.
Although the LCA primarily governs properties outside urban areas and municipalities, there are properties within such urban areas that fall within the ambit of the LCA if they have been gazetted as such or were formerly agricultural land before the relevant municipality was expanded. Difficulties often arise in determining with certainty whether or not properties located in urban areas are "agricultural land".
For instance, certain properties that were formerly in Kiambu were subsequently brought within what is referred to as the "Nairobi Area". It is often difficult to confirm whether properties lying on the border of Kiambu and Nairobi are within Kiambu or whether they fall within the Nairobi Area.
Properties within the Nairobi Area are only deemed to be "agricultural land" if the Minister of Lands has by notice in the Gazette declared them to be agricultural land. Unfortunately, there is no centralized registry in Kenya where previous editions of the Gazette are stored.
As such, any attempt to find out whether a certain piece of land has been gazetted as agricultural land is often difficult . The only foolproof way of determining whether or not properties have been gazetted as agricultural land, is for all archived gazettes to be reviewed to determine whether any such gazette notice was published.
This is an extremely onerous and time consuming task.The LCA regime regulating the ownership of agricultural land is quite obviously out of date. Kenya has a number of foreign investors who have made significant contributions to the agricultural sector yet whose businesses are hampered by the LCA.
That said, as a matter of public policy it is clearly important that arable land is used in a way which serves the broader national interest and does not merely take into account the narrow interests of an individual property owner or to the detriment of indigenous communities. Whether nationality restrictions on the ownership of agricultural land play any useful economic role is at least questionable.
Land leaseThat said, the recent experiences of Madagascar and the Philippines, where foreign states (usually those who don't have sufficient agricultural production capability to fulfil domestic demand) have attempted to lease for long periods of time large tracts of land for their own benefit clearly raises fundamental questions about sovereignty and food security.
Kenya must no longer delay addressing these issues, since not doing so may mean that the country will remain unable to feed its citizens.