S. Korea leases 94,000 ha in Mindoro
Published: 16 Jul 2009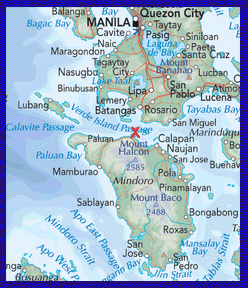 Philippine Daily Inquirer | 16 July 2009
Agri dept execs surprised
SEOUL—A southwestern province in South Korea has leased 94,000 hectares of farmland in Mindoro to grow 10,000 tons of corn a year for feed for 25 years, a provincial government official said on Tuesday.
And the South Korean province wants to lease more land in its efforts to cut costs.
In Manila, however, agriculture officials were caught unaware of such lease agreement. Provincial officials of Oriental Mindoro and Occidental Mindoro also denied knowledge of the deal.
South Korea, the world's third largest buyer of corn for food and feed, imported 7.5 million tons of corn for feed in 2008, and is one of several nations, from China to the Middle East, seeking farmland abroad after steep food price inflation last year highlighted the need for more food security.
Jeonnam Feedstock Ltd. has leased about 94,000 ha of farmland in Mindoro to grow low-cost grain for feed production, said Lim Young-muk, an official of South Jeolla province.
The firm was set up by South Jeolla, about 300 kilometers from Seoul.
Soaring prices of feeds
"As the feedstock prices soared last year, livestock breeders have suffered from high costs and three farmers in our province killed themselves," Lim said by telephone.
"That's why we started to turn our eyes abroad and we are now looking for more deals to get cheaper crops." But he declined to provide details on possible future deals.
The provincial government plans to start sowing in September.
Dennis Araullo, Department of Agriculture assistant secretary, and Marriz Agbon, president of Philippine Agricultural Development and Commercial Corp. (PADCC), said it was their first time to hear of Jeonnam and its plan to utilize the country's farmlands for its feeds requirements.
The PADCC, a government corporation attached to the Department of Agriculture, is tasked with identifying suitable lands for agribusiness development and assisting prospective investors keen on forging joint venture deals with local farm groups and companies.
Counterpart needed
Contract growing, such as what Jeonnam is apparently engaged in, is allowed by Philippine law, provided that it puts up a Filipino counterpart or it partners with another Filipino firm, according to Araullo who also heads the Ginintuang Masaganang Ani national corn program.
"Exporting corn is a liberalized trade. But the exporter has to be Filipino. Otherwise, the legal issue here would be the utilization of lands and who will benefit from the land—not so much of the export trade," he added.
In a separate interview, Agbon said he had to check with the PADCC's counterparts, specifically with the Department of Environment and Natural Resources (DENR), on the Korean firm's lease plan.
He explained that even if Jeonnam had entered into an agreement with a private company, it still had to seek clearance and secure permits from the DENR for use of the land.
NFA clearance
Moreover, the company has to seek clearance from the state-run National Food Authority (NFA) for any plans to export corn to South Korea.
The NFA has the sole authority to export any grains, such as rice and corn, as specified under Presidential Decree No. 4, according to its public affairs director, Rex Estoperez.
Asked about the South Korean lease plan, Adel Abas, Oriental Mindoro provincial administrator, said it was "most probably" be referring to Occidental Mindoro.
But Occidental Mindoro Gov. Josephine Ramirez-Sato said she did not know of any land-lease agreement with a South Korean province.
On Monday, one feed makers' group in South Korea bought 110,000 tons of US corn at $209.70 per ton for arrival in January, 2010, 35 percent higher than a deal for March 2009 arrival.
The country's biggest feed maker, Nonghyup Feed, also said last year it would plant corn in Indonesia to diversify its grain sources from the United States, from which it imports nearly all of its corn requirements.
Reports from Reuters, Amy R. Remo in Manila and Madonna T. Virola, Inquirer Southern Luzon