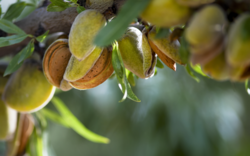 Global AgInvesting | 27 April 2023
Solum Partners closes Fund II oversubscribed at $850M

By Lynda Kiernan-Stone
Solum Partners began at the height of the pandemic, in October of 2020, when Harvard University's $41.9 billion endowment spun off its natural resources portfolio and team into a new independently managed firm focused on investment opportunities in the global agriculture and food spaces.
This spin-out of its natural resources unit and formation of Solum Partners completed a strategic reorganization of Harvard Management Company (HMC) first begun in 2017 by N.P. Narvekar with the goal of phasing out in-house buyers in favor of shifting the fund's assets to outside managers to handle.
Anchoring the new Boston-based firm were HMC and insurer American International Group Inc. (AIG), who each committed $200 million, with expectations that they were also to invest in assets being bought by the firm from Harvard.
Under its own mandate, Solum takes a hands-on approach and targets large-scale, efficient ag production assets that present potential for vertical integration into distribution and marketing channels. The process and approach taken by Solum's 25-plus team of professionals, led by CEO Colin Butterfield, prioritizes the formation of local partnerships with top operators with the goal of achieving operational excellence across its entire portfolio.
Prior to HMC, Butterfield was CEO of Radar S.A., a Brazil-based $2.2 billion farmland investment management joint venture created by TIAA and Cosan S.A. While with Radar, he expanded the firm's portfolio and improved its risk profile and increased profitability, while also serving as a member of TIAA's Global Agriculture Fund investment committee.
Between 2010 and 2013, Butterfield was president of Cosan Alimentos, and between 2007 and 2010, held the positions of COO and CIO at Bracor S.A. Previously, he was a director at Cargill where he structured merger and acquisitions and business development plans for entry into the Brazilian sugar and ethanol market for the group between 2004 and 2007.
"As the global agriculture and food production industry continues to evolve, businesses have needed to adapt and meaningfully scale operations to keep pace," said Butterfield.
"Through our unique owner-operator approach, we are proud to partner with farmers and industry leaders to not only provide capital but also foster operational improvements and leverage vertical integration to ensure they are at the forefront of the industry and positioned for continued and accelerated success."
Fund II invests on a global scale in production assets across a range of crop types including coffee, almonds, apples, avocados, blueberries, and olive oil. Through its capital investments, Solum extends its commitment to supporting local communities in which it is active, and aims to be a driver of sustainable impact through portfolio management.
Today, as of March 31, 2023, the firm manages approximately $1.9 billion in AUM within the agriculture and food production industries, across five countries, representing 20,000 planted acres.
"We appreciate and are encouraged by the strong demand and enthusiasm shown by our investors for Fund II, especially when considering the current geopolitical and macroeconomic landscape," said Butterfield. "It is a privilege to be entrusted with this capital and we look forward to continuing to identify and manage sustainable food and agriculture assets in the pursuit of attractive risk adjusted returns."