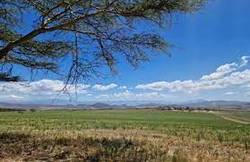 Global AgInvesting | 20 April 2023
AgDevCo commits $8 million to Kenyan Avocado venture with Agris, Granot
By Lynda Kiernan-Stone
AgDevCo, an African-focused ag investor specialist has committed $8 million in mezzanine funding to an avocado venture in Kenya in partnership with Agris, the agriculture and forestry division of investment company Maris, and Granot, a leading avocado producer from Israel.
Together, the partners are aiming to develop a 390-hectare (964-acre) avocado plantation at Agris' flagship Ndabibi farm in Naivasha, Kenya. The combined approach will leverage Granot's expertise gained through being one of the world's largest avocado producers, with Agris' local knowledge and portfolio of agricultural and forestry businesses spanning East Africa.
Granot's business, which is one of the biggest cooperatives in the world, accounts for one-third of Israel's total avocado production, posting annual revenue exceeding US$1.5 billion, and this new Ndabibi farm will provide a year-round supply of avocados for the company's new marketing arm.
"Ndabibi will benefit the whole of the Kenyan avocado industry, providing producers across the country with the technical research and development we need to put Kenya on the map as a major avocado producer," said Ran Kadosh, CEO, Agris. "Granot's expertise will take production up a gear and achieve greater scale through extension, packing and marketing services for commercial out-growers."
Containing 19 vitamins and nutrients, avocados are a natural fit with consumer shifts toward greater focus on health and wellness. And as the market for avocados continues to grow in Europe, the venture in Naivasha, Kenya, will be an ideal location given its low unit cost of production, favorable growing conditions, and location less than a day's travel to the international port of Mombasa, linking it to key markets in Europe and beyond.
The potential has been outlined in the Agricultural Outlook 2021-2030 report issued by the Organization for Economic Cooperation and Development (OECD) and the Food and Agriculture Organization (FAO) of the UN, which forecasts that avocados are expected to be the second-most traded tropical fruit, after bananas, by 2030. At which time, the EU (where avocados have already outpaced grapes to be the second most valuable fruit import from developing nations) will account for 31 percent of global imports.
"Our partnership with Agris and AgDevCo allows us to harness Kenya's potential as one of the best places in the world to grow avocados," said Giyora Merom, CEO, Granot. "With a professional value chain we can produce a superior product to other major producing regions. In this partnership we've found the East African experience and presence we need."
The Ndabibi farm will also serve as the Agris' production hub and world-class agricultural center. It will increase production capacity for high-value crops for export and short-cycle crops for the local market. It also will be home to Evergreen Herbs – Agris' rapidly growing herb producer – that will grow herbs and vegetables in open-field and greenhouse systems at the site, which will be sold through Evergreen Fresh, Agris' distribution company.
Including these horticultural operations, the farm will employ about 2,000 people at its peak, creating employment and training opportunities for local communities.
"We're thrilled to be partnering with Agris and Granot to make this major investment in Kenya's avocado industry, where there is so much potential to raise quality and develop new export markets," said Chris Issac, chief investment officer, AgDevCo.
"Our US$8 million mezzanine loan is flexibly structured to support new avocado orchards, which take three to four years to reach maturity. This project adds to our existing avocado investments in Tanzania and Mozambique, for a total of more than 1,250 hectares (3,089 acres) of production."