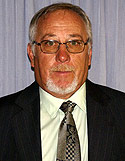 Business Day | 2010/12/31
SA's commercial agricultural expertise is in high demand especially in the old soviet union region
HOPEWELL RADEBE
SA's commercial agricultural expertise is in high demand, with former Soviet state of Georgia becoming the latest to approach local farmers with incentives to relocate.
The government of Georgia is talking to the Transvaal Agricultural Union (TAU) in a bid to recruit local farmers to establish a viable commercial agricultural sector that can ensure the country's food security.
The union said yesterday that it had appointed three people to provide Georgia's government with advice. Its GM, Bennie van Zyl, is to lead delegates on a fact-finding mission to Georgia in February.
"Their inputs are specifically required to utilise state-owned land for commercial purposes which will ensure sustainable food production," TAU president Ben Marais said.
Georgia's agricultural capacity, institutional knowledge and expertise was destroyed during Soviet rule, with the result that the country imports about 70% of its food.
Viable agricultural land in the country is estimated at about 3- million hectares.
Mr Marais said it was ironic that Georgia's government was doing its best to move away from the communist system — "which seems to be the very objective which the African National Congress (ANC) has in mind for SA".
Mr Marais said state-owned land was available in Georgia's 10 provinces. It would be evaluated in February to ascertain what could be produced, and the farms would be available for purchase by South African farmers.
At least 22 African countries have invited South African farmers to lease land since the end of apartheid, for the production of maize and soya as well as for poultry and dairy farming. Recently about 800 South African farmers started operations in Mozambique, according to AgriSA president Johannes Möller.
Mr Marais said the removal of expertise from SA's agricultural sector was cause for concern, but he blamed this on the "shortsighted policies" of the state.
He said this was the price of affirmative action.
Mthobeli Mxotwa, spokesman for Rural Development and Land Affairs Minister Gugile Nkwinti, said the recruitment of SA's farmers by foreign governments was a vote of confidence in SA's agricultural abilities, training and expertise. But an over-recruitment of such skills could affect SA's food security.
"Our department is busy with its recapitalisation and development programme, which is highly dependent on the goodwill of commercial farmers to share their expertise by mentoring our emerging farmers."
While the government could not stop people from seeking greener pastures, the ministry hoped that many experienced farmers would choose to build SA's agricultural sector. "Charity begins at home," Mr Mxotwa said.