The Citizen | 19 October 2009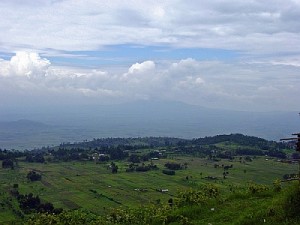 The Government has ordered 2000 squatters out of land meant for large-scale paddy farming in Kilombero district, Morogoro region.
The Prime Minister, Mr Mizengo Pinda issued the order on Saturday when he visited the 5000-hectare Mngeta Farm owned by the Rufiji Basin Development Authority (RUBADA) that has entered into a joint venture agreement with a British company, Agrica for large scale farming.
The squatters occupied 300 hectares when the land lay fallow after the initial owners, Korea Tanzania Agricultural Company (KOTACO) failed to run the farm.
The premier also directed the regional and district authorities to relocate the villagers to other places where they would be helped to settle. Mr Pinda was addressing a rally on his second day of a four-day tour of Morogoro region, one of Tanzania's most fertile places.
Mr Pinda hoped the villagers would co-operate with the authorities without the need for the Government to resort to force. Many squatters had settled on the farm but most left when the new investors arrived. It was not immediately clear whether those remaining planned resistance.
RUBADA and Agrica have formed the Kilombero Plantations Limited (KPL) to carry out commercial farming. The Mngeta farm is earmarked for paddy growing.
The company started operations last year and has so far planted 2000 hectares of paddy, in a clear switch to a staple food crop as the new agricultural commercial venture, away from the traditional cash crops of tea, cotton and sisal.
It was also not immediately clear whether the rice would be exported or sold locally in a country that still imports 60 per cent of its food needs.
KPL has also invested over Sh22 billion in modern farm machinery and equipment. A de-husking plant capable of processing six tonnes per is to be installed next month.
Mr Pinda said the peasants could still be useful to the commercial farmers as out-growers and contract farmers. The Premier was received by the Regional commissioner, Mr Issa Machibya and other regional officials when he arrived on Friday.
Before visiting Mngeta Farm Mr Pinda visited the Chita Melela valley, where he saw several smallholder farmers.
He advised the peasants to start a Savings and Credit Co-operative Societies (SACCOS) for easy access to loans. He promised to contribute Sh10 million to the fund.
Yesterday, he visited Sagamaganga village to see a pilot project on modern cattle keeping. The project aims to encourage pastoralists to reduce their herds but maximise benefits from rearing fewer highly productive animals. He pledged to contribute Sh3 million to the project.
He further said that conflicts between farmers and Pastoralists will soon be solved by allocated different areas to the two communities with highly conflicting interests.