Noticias | 29 November 2010

Maputo — 33 million US dollars is being invested in rice production and processing in the southernmost Mozambican district of Matutuine, in a partnership between the Mozambican company Ubunto, and the Libyan Investment Fund (LAP), reports Monday's issue of the Maputo daily "Noticias".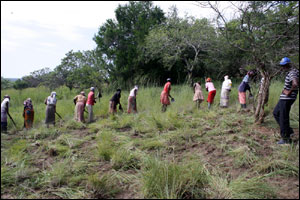 The first stone in a rice dehusking factory is due to be laid on Monday. The factory, with the capacity to process 600 tonnes of rice a day, should be concluded by 2012.
A source in the "Bela Vista Rice Project" told "Noticias" that the rice production component is at the stage of testing seeds, seeking for the best variety for the Matutuine soils, and which will give high yields per hectare.
It is expected that, as from 2012, the Bela Vista Rice project will put on the market at least 27,000 tonnes of rice a year. It expects to produce two harvests a year, one in the rainy season, and one in the dry season, when it will resort to river water for irrigation.
By 2014, the area under rice cultivation is expected to reach 5,000 hectares, and the harvest is projected at 57,000 tonnes of rice a year.
Technical advice is being provided by Vietnam for the cultivation component, and by Thailand for the processing.