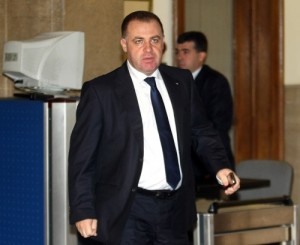 Novinite | 24 November 2010
The United Arab Emirates (UAE) are interested in the opportunity to import meat, diary products and fruits, Bulgarian Agriculture Minister Miroslav Naydenovinformed.
Naudenov announced that in Abu Dhaby, where he met Chief Executive Officer of the Emirates Investment Authority, Rashid Mubarak al-Mansouri. The Bulgarian Agriculture and Food Minister has invited the authority to visit Bulgaria in order to get acquainted with possible investment opportunities.
Meanwhile, the Abu Dhabi Development Fund eyes the opportunity to invest in Bulgarian agriculture, more precisely in the agricultural infrastructure and in welfare projects, according to Director General of the fund Mohamed Saif Al-Swaidi, whom Naydenov also met.
The Bulgarian Agriculture Minister's Middle Eastern tour continues in Qatar, where he is invited by Abdulla bin Mubarak Abud Almudadi, Minister of Environment of the Middle Eastern country. It is expected that the two Ministers will discuss the collaboration between Bulgaria and Qatar in the fields of grain-producing, oil-bearing cultures, meat production and others.
Afterwards, the Bulgarian Agricultural Minister will have talks with Board Chairman and Director General of the Public Authority for Agriculture and Fish Resources in Kuwait Jassim al-Bader.
Naydenov, who is the only EU Minister taking part in the Council for Cooperation of the Arab Nations from the Persian Gulf Nourishment Forum in Abu Dhabi, already invited on Tuesday the Saudi Agriculture Minister to visit Bulgaria in order to lean more about investment opportunities.
Minister Naydenov will return to Bulgaria November 27.