Concord Times | 15 November 2010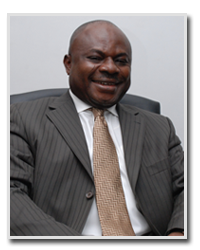 Freetown — President Ernest Bai Koroma has promised not less than 50,000 acres of land anywhere in the country to CHICASON group companies. The company would be involved in manufacturing, and mining oil and gas as part of its business expansion in Sierra Leone.
President Koroma made the commitment while commissioning the company at Scan Drive, west-end Freetown.
"My country is moving from a frontier state, I will give CHICASON not less than 50,000 acres of land anywhere in the country. I will serve as arbiter between the habitants and CHICASON. My government is supporting the private sector and Nigeria deserves our support," he said.
Koroma said his presence at the commissioning sends a visible support to the private sector of Nigeria to Sierra Leone. He noted that Nigeria deserves the country's support as they had provided support to Sierra Leone at a time the country was in crisis.
"I have the priority and belief that there is need to support private sector growth; that is why my government has improved in the doing business rankings and the Human Development Index Report," he said.
He reiterated that his government is looking for good investors that will come and collaborate with the government to push development in the country forward.
"As a government we have done our best, but we are impressed with the chairman of CHICASON as he promised and fulfilled without any conditions. We will give support to their endeavours," he pledged, adding that his government always ensures that investor interest is protected.
Giving a briefing on CHICASON, engineer Linus ILozue said they have thirteen other companies in Nigeria with over three thousand staff strength, noting that CHICASON Group has continued to wax from strength to strength. ILozue said CHICASON has an asset base of over N15billion and that it continues to play the role of a partner in progress with the government of Nigeria.
He said the positive economic policies of government have given impetus to the group's forays into new areas like solid minerals, mining, organic fertilizer production, large scale rice farming, fruit juice production, etc. Talks are in progress with government, parastatals and individuals of countries like China, South Africa and Israel to get these ventures off the ground.
He said the A-Z Petroleum Products Ltd, a full service lubricating oil blending plant, incorporated in 1995 is engaged in the research, development, production and marketing of petroleum and petrochemical products. ILozue said they are coming to Sierra Leone with a mission to replicate what they have in Nigeria.
Chairman of CHICASON group of companies, Chief Dr. Alexander Chika Okafor said they are in the country to invest and add value to the economy and to create jobs as the country has lots of potentials. He called on the government to organize farmers to produce palm kernel to ensure the availability of vegetable oil.
Okafor said they will produce toilet roll, plastic and water bottles, as he sees most of these products are being imported. He said the other companies are Resource Improvement and Manufacturing Company Ltd. (RIMCO), Promotex Industrial Chemical Company Ltd., A-Z Petroleum Products Ltd, RIMCO Farms and Plantations Ltd, Chicason-Mannyon Specialist Hospitals Ltd, etc.