The Daily Telegraph | 15 November 2010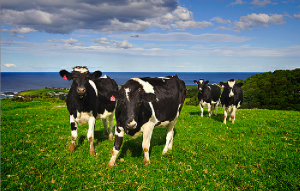 By Steve Lewis and Nic Christensen
FOREIGN investors have snapped up tens of billions of dollars of Australia's prime agricultural land and rural enterprises - and no one is keeping watch.
A Daily Telegraph investigation has revealed that a swag of government-backed entrepreneurs - mainly from China, the Middle East and Singapore - are sizing up potential investments as global powers move to secure food supplies.
Some of Australia's best known farm brands - including Golden Circle, SPC, Dairy Farmers, CSR Sugar and AWB - have already fallen into foreign hands.
More than $9 billion of prized agricultural assets have been sold to offshore interests in the past two years alone.
And there is more to come - although no one can accurately say how much is for sale. A Chinese delegation, led by a senior provincial governor, will arrive early next month hoping to acquire farms and agricultural assets.
Millions of dollars are being invested in water licences by American and British investors hoping to exploit a burgeoning $3 billion "market".
Tasmanian real estate executive Betty Kay said she had five Chinese investors hoping to acquire dairy assets, part of the superpower's plan to provide milk to its growing 1.3 billion population.
The splurge is good news for depressed local farmers who can no longer make a decent living. But the big sell-off has raised alarm bells in the bush and in Canberra.
MPs across the political spectrum are worried about unchecked foreign investment and are demanding greater transparency to ensure Australia's own food supplies are not jeopardised.
Assistant Treasurer Bill Shorten has flagged plans to conduct an audit of farm sales and is keen to "further strengthen transparency" of foreign ownership in agriculture. Under the proposal, each farm sale to foreign investors would be tracked and details published on a national register to ensure Australia doesn't run out of viable food-growing land.
Independent Senator Nick Xenophon - who will introduce a private member's Bill - argues present foreign investment rules are a "joke".
"No one is even monitoring how much of our farmland we are selling," he said.
The Greens, some Liberal MPs and Senator Xenophon want to give the Foreign Investment Review Board the power to block foreign investment in agriculture.
Australia, with its rich and fertile lands and sophisticated farming techniques, is a target for some of the world's biggest agricultural enterprises.
Spanish Ebro Foods is bidding $600 million to acquire SunRice while Singapore-based Wilmar International won a $1.75 billion bid for CSR's sugar and energy business.
The global financial crisis triggered food shortages in many countries and is responsible for the big investment push by China, the Gulf States and South Korea.
Australian Zhejiang International Business Association (AZIBA) president Bill Liu said his organisation - representing Chinese entrepreneurs in the coastal province - has billions to invest in property, mining and farming.
High on the acquisition "hit list" are dairy assets although Mr Liu said AZIBA was reluctant to actually buy the dairy farms outright.
"We just want to guarantee supply of milk powder," Mr Liu said.
United Dairy Farmers of Victoria ex-president Doug Chant said foreign interests were seeking to buy farms in western Victoria.
"There appears to be interest there and, at the least, Government should have a register of properties being sold to overseas interests," Mr Chant said.
Greens deputy leader Christine Milne is pushing for stricter controls.
"It is now imperative that Australia protects its land and water as part of national sovereignty," she said.