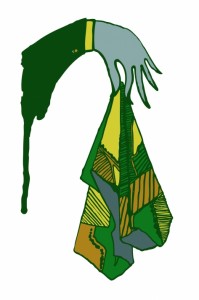 The Dominion | 27 September 2010
by Amy Miller
MONTREAL—In an age of escalating food insecurity and financial uncertainty, large corporations, investors, and even nations states have been stalking the globe in pursuit of an age-old and certain commodity: farmland. Bought up on a large scale to secure food for cropstarved countries or to make a safe investment, farmland is becoming the lucrative prize of a new resource frontier. The sweep of agricultural land grabs has stripped small farmers in Africa, Latin America and Asia of control over vital tracts of fertile land. And quietly, these modern-day land marauders are coming to Canada—undermining family farms, compromising local food sovereignty, and harming the environment.
This past July the National Farmers Union (NFU) sounded the alarm. In a report entitled "Losing Our Grip: How a Corporate Farmland Buy-up, Rising Farm Debt, and Agribusiness Financing of Inputs Threaten Family Farms and Food Sovereignty," the union documents how foreign ownership of farmland in Canada is no longer a theoretical fear. It's happening.
Investor group Walton International is buying up farmland across Alberta and has now moved into Ontario, converting farmland into "development-ready property"—what critics say is a euphemism for development geared towards urban sprawl. According to its website, Walton "manages approximately 36,000 acres on behalf of over 35,000 investors worldwide."
News has broken recently about Quebec-based Monaxxion, representing Chinese financiers, which seeks to purchase 99,000 acres of land across Canada. La Terre de chez nous, the publication of the Union des producteurs agricoles, the Quebec farm union, has reported that Monaxxion describes its clients as "high net worth investors"—one investor, according to the report, is looking to pick up $30 million in land, and another has a personal wealth of $2 billion.
And Agcapita, a Calgary-based investment fund, has scooped up between 30,000 and 60,000 acres of farmland, mostly in Saskatchewan. "I'm convinced that farmland is going to be one of the best investments of our time," US commodities guru and advisor to Agcapita Jim Rogers told Fortune Magazine in 2009.
Kevin Wipf from NFU's head office in Regina believes such sentiments are cause for grave concern.
"Farmland is food land and we believe protecting the family farm and protecting local food systems is vitally important," Wipf said. "When you have foreign investors coming to purchase land solely for the sake of investing, you are losing the sovereignty over food land, those local food systems and control over your land base. And they won't have the same concern for the environment and sustainability that we believe a local farmer would have."
Devlin Kuyek is a researcher with GRAIN, an organization that supports the struggle of small farmers and social movements for community-controlled food systems and agricultural biodiversity. He has analyzed the global trends bearing down on Canada.
"These land grabs are happening on a large scale," he said.
The overall numbers are staggering. GRAIN estimates that there is $100 billion sitting in global funds for the purchase or lease of farmlands. At least fifty million hectares of farmland has already been acquired.
"In 2008 the [food] prices skyrocketed and you had many countries who are quite dependent on food imports start looking at different ways to secure food," Kuyek said.
The Gulf States, China, Japan, South Korea and most of Western Europe in particular have since been trying to increase their access to agricultural land in poorer countries.
"You also had the people in the financial sector start looking at farmland as a secondary assets class that they could invest [in] to give them returns that they weren't seeing otherwise," Kuyek said.
GRAIN identified 120 investment groups specifically set up to buy up farms. These include investment funds, investments from wealthy individuals and banks such as Goldman Sachs and Morgan Stanley.
"You have a bunch of apologists trying to frame this as some sort of agricultural modernization or some way to capture or harness private sector investment in agriculture," he says. "There are larger forces that are bearing down, and Canada is definitely being targeted. People are not aware of what's happening. Those looking to invest in farmland have access to millions of billions of dollars that they can mobilize rapidly and instantaneously."
According to Wipf, such developments portend the demise of viable farming.
"The ability to produce food, the ability to have a local food system, is really what makes a community viable," he said. "When you have foreign interests controlling a large part of an important resource like farmland—which is often not viewed as a resource—you lose your autonomy."
The NFU believes a perfect storm of factors is undermining the family farm. Farms are burdened by a crushing debt—for each dollar earned, farmers are 23 dollars in debt. Under financial strain, farmers are forced to turn to agro-corporations that are increasingly financing farmers' seeds, chemicals, and fertilizer—and farmers then return a share of their crop to the corporation.
Farmers who are in debt and bound by contracts to corporations are easily outbid by wealthy investors who see farmland as a hot new commodity.
"We do know there are investors looking at Canadian farmland," Kuyek said. "There are over 20 major investment funds that are being set up across the country. Some of them have been here for years, and others are more recent. Some are trying to find loopholes in the regulations in order to be able to channel private investor money in the acquisition of farmland because of provincial restrictions."
Canada does not currently have any federals laws to protect against foreign interests investing in farmland. Provinces are responsible for regulating farmland purchases, with regulatory frameworks varying across the country. In 2003 Saskatchewan changed its provincial laws to allow out-of-province investment in its farmland.
According to the NFU, far from protecting small farms, the Canadian government has been paving the way for a non-farmer buy-up of Canada's food land.
Crown agency Farm Credit Canada acts as the main financier for many of the country's biggest farmland investment companies—providing multi-million-dollar loans and helping facilitate the sale or lease of land.
Michael Hoffort is a spokesperson from the agency and spoke with The Dominion regarding the NFU report.
"I wouldn't say we are seeing a large amount of foreign investment coming towards farmland in Canada," Hoffort said. "Often when it is a foreign investor, it is a farmer who is looking to immigrate into Canada, buy a farm and be a member of the community."
But Farm Credit Canada has been very friendly to the largest Canadian farmland investment company Assiniboia, offering generous grants. The company has grown rapidly over the last two years, tripling its holdings to its current 100,000 acres.
Assiniboia's primary source of capital is the taxpayer-owned Farm Credit Canada. In 2009, the company signed a mortgage agreement package that will see it receive an additional $9 million in borrowing capacity at "very low long-term rates," according to an Assiniboia report.
When asked what data Farm Credit Canada has collected to compare how much foreign investment has been carried out over the last few years, Hoffort couldn't give any figures.
"We haven't done the analysis of crunching the numbers to find out how much farmland has been purchased domestically or by foreign buyers," he said.
Hoffort explained that Farm Credit Canada only provides loans to applicants with a Canadian backer in the package, but he did not disclose what the percentage of the holding had to be Canadian.
"We lend to farms of all sizes," he said. "The vast majority are family managed, and they come in many shapes and sizes. Farms in general have been growing in size for years—it is just part of the economy."
Hoffort did have words to reassure the public. "Our focus is very much on agriculture, agricultural producers and the majority of those are by and large family farms. It has been in the past that way, and I can assure you that it will be that way in the future."
The UN Food and Agriculture Organization estimates there are currently over a billion people on the planet who suffer from hunger. The number continues to grow.
Kuyek believes the new phenomenon of agricultural land grabs provides important lessons about the failure of the market, and the failure of the global food system.
"We must get food production back in the hands of small farmers, ensuring their livelihood and ensuring that people are fed from the food system and that it isn't about profit," he said.
The urgency will only grow as these problems are compounded by climate change.
"The question is not 'what do we do with all this private sector interest in farming that has sprung up,'" he said, "but rather 'how do we create a system of farming, how do we create a food system that actually feeds people.'"
Amy Miller is a media maker and community organizer who resides in Montreal.