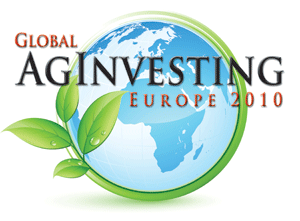 Global AgInvesting Europe 2010
November 9 - 10, 2010
InterContinental Geneva, Switzerland
Successful U.S. Conference to Offer Companion Program in Europe for the First Time!
HighQuest Partners LLC is pleased to announce that it will expand its sucessful Global AgInvesting conference series, the leading conference worldwide focused on the agriculture asset class. Global AgInvesting Europe 2010 will be held on November 9-10, 2010 at the Intercontinental Geneva Hotel in Geneva, Switzerland.
Following the success of the second annual of the
Global AgInvesting 2010
(May 6-7, 2010 in New York, NY) this program will present actionable intelligence on the outlook for global agriculture and the range of investment opportunities available to investors with varying return objectives and and risk tolerances.
"The global investment community has recognized that our Global AgInvesting conference series offers unique insight into the complexities of investing in agriculture," says conference Co-Chair Hunt Stookey, Managing Director at HighQuest Partners. "Our goal is tp provide investors with an understanding of the wide variety of private agricultural investments available to them, from farmland to private equity, and to specialist public equities managers."
Produced by Soyatech LLC, Global AgInvesting Europe 2010 will bring together leading fund managers, investors and industry experts from the private and public sectors as well as academia to address fundamental issues that will affect value creation in global agriculture industry and how to best indentify opportunities and challenges.
See programme
online
or
download the conference brochure
(PDF)