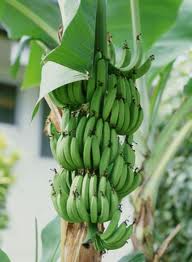 GMA News | 09/09/2010
A $300-million banana export project in Davao del Norte has been finalized between NEH of Bahrain and the AMA Group — a joint venture that will be called RP Harvest Inc.
Land Bank of the Philippines is facilitating the release of a portion of the funding for the project.
"They are trying to finalize the design and construction of the facility this month so they can start operating [as soon as possible]," Marriz Agbon, president of Philippine Agriculture Development and Commercial Corp., told reporters in a chance interview Thursday.
The government has already identified 10,000 hectares in Davao del Norte of which around 2,000 hectares were already consolidated.
Production of the banana facility will partly address the demand for Cavendish bananas in Bahrain and in other Gulf countries.
During a trade mission to Bahrain in 2009, the Gulf country has committed to invest in crop technology, vegetable and fruit preservation, biotechnology, post-harvest technology, livestock and fisheries, organic agriculture, aquaculture, coastal and deep-sea fishing management, irrigation and water resources.
Under the agreement, both countries will engage in the exchange of science or technical materials and information in agriculture and fisheries and the exchange of professionals, scientists, technical experts and trainees.
The two countries will also conduct studies related to areas of mutual interest as well as training workshops, seminars and conference in areas of mutual interest and of promotional and facilitation activities including agricultural products, trade fairs and special exhibitions.
Both will also develop the food and commercial sectors and food industries, technology transfer and innovation, implementation of activities related to trading in agricultural products.
A recently created joint committee will meet twice a year to monitor the development of specific projects included in the agreement.
Meanwhile, the Philippine government is waiting for follow-up visits from Saudi Arabia to finalize the $238.6 million fresh investments that the Middle East country committed to invest.
Saudi is eyeing cash crop plantations like banana, mango and pineapple, and also on aquaculture and halal food processing.
It is also interested in basmati rice, corn, cassava, sugar, animal fodder, fisheries and red meat while another group of Saudi investors are interested in Philippine bananas and mangoes. —KBK, GMANews.TV