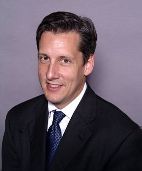 Business Report (South Africa) | September 1, 2010
Funds seek assurances on land ownership
By SLINDILE KHANYILE
THE AGRICULTURAL sector in Africa has caught the eyes of wealthy global investors. There are about 45 new private equity funds that are planning to invest an estimated $2 billion (R14.7bn) in the sector across the continent, in the next three to five years.
This is according to Angela Hansen, an associate partner at Dalberg, a strategic advisory firm that has been speaking to the potential investors.
Of these 45 firms, 17 would invest directly in agriculture and agribusiness. Some of the countries that will benefit from this are South Africa, Zambia, Kenya, Nigeria, Senegal and Mozambique.
Hansen said yesterday that it was the increased demand for agricultural products and biofuels that was drawing attention to Africa.
Speaking on the sidelines of the Africainvestor Agribusiness Project Summit, Hansen said the world was looking for a new place to secure agricultural productivity.
"Africa has the largest untapped and underdeveloped land. There is specifically a huge amount of arable land in Africa and the world is scrambling to increase production," Hansen said.
The summit, which brought together government ministers, private investors and farmers, is looking at highlighting opportunities that exist within the continent to grow the sector.
Hansen said that despite the availability of land, the sector had not grown much in Africa.
"There is also the issue of land ownership because in most areas the land is tribally owned and farmers cannot, for example, use it as collateral. There are other challenges like access to fertilisers and quality seeds. The yields in Africa are lower," Hansen said.
Chayton Africa is one of the private equity firms that intends investing in agriculture. Neil Crowder, the managing partner, said it was looking at producing basic food crops that would be sold within the continent and not for export.
Crowder said it would invest between $200 million and $300m in six countries. It has signed an investor protection and promotion agreement with the Zambian government, which spells out a clear framework for investing and investor rights. It hopes to have these agreements in place in other countries.
"South Africa is a more mature country for agriculture, with better infrastructure, and there is access to market which eliminates some of the risks we see in other countries. But we are looking at creative ways of investing in South Africa and we are watching land reform, trying to determine the impact it might have," said Crowder.
Crowder said it was important to have certainty over access to land, even if Chayton would not be able to acquire it.
Izak Strauss, the chief investment officer of private equity firm Agri-Vie, said the firm had about $100m to invest over the next three years in southern and east Africa.