Reuters | 15 June 2010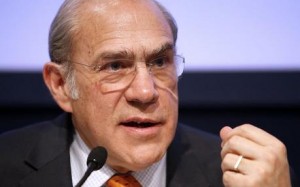 ROME - Discussions to develop a code of conduct for foreign investors in agriculture should bring results soon as they can draw on guidelines already in place in other sectors, the OECD said on Tuesday.
The Organisation for Economic Cooperation and Development and other international institutions like the United Nations' Food and Agriculture Organisation have been looking at possible guidelines after a wave of agricultural deals in the past two years sparked accusations of "land grab" by wealthier nations.
A surge in farm commodity prices in 2007-08 led to spiralling food prices, shortages and unrest in parts of the world and prompted some countries like China, Saudia Arabia and South Korea to invest in farmland abroad to improve their access to food supply.
"It's not something that is going to take too long, it's not rocket science," Angel Gurria, secretary-general of the OECD, said of the planned guidelines on agriculture.
"The question of how a multinational should behave in a host country is not new," he told a joint news conference with FAO.
The OECD was working on adapting its existing guidelines on multinational companies to agriculture, drawing on the experience of Burkina Faso which is currently reforming its policy framework for agricultural investments, he said.
FAO officials said they were pursuing discussions with partners like the OECD, World Bank and the International Monetary Fund, with agreement now reached on basic principles.
But the timeframe for adoption of any guidelines would depend on governments, they added.
Gurria said the issue of foreign investors had created "schizophrenic" reaction among actors who have long called for higher investments in agriculture in poor countries but were now concerned about ownership rights for land and water.
"We're all on a learning curve," he said.