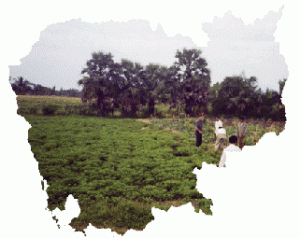 Press Trust of India | May 27, 2010
Singapore -- An increasing number of Indian companies are expected to use Singapore as a springboard for their global operations, an industry chamber said in Singapore on Thursday.
"We are seeing an increasing number of Indian companies setting up their overseas headquarters in Singapore, especially to invest in global business," Singapore Indian Chamber of Commerce and Industry (SICCI) Chairman R Narayanamohan said.
Some of the Indian groups have set up holding companies with investments in agricultural and food processing land as far away as Africa, as well as within the region, in Cambodia and Vietnam.
Comparatively, land is much cheaper in developing countries outside India, which makes it attractive to invest in agri and food processing businesses, said Narayanamohan, who took over SICCI chairmanship about a month ago.
"We have been witnessing Indian participation in the South-East Asian palm oil sector, both in the form of owning plantations and trading," he said.
Others are investing in mining and sourcing mineral resources, such as coal from Indonesia, and other raw materials for the Indian manufacturing sector.
Singapore, being a global transhipment hub, facilitates such regional setups with its low taxes, infrastructure and global air connectivity.
A frequent traveller to India, Narayanamohan said he feels the vibration of the India economy and took note of the profitability of India companies, which are making investments both at home and abroad.
"The strong profits from domestic businesses back Indian companies' globalisation plans," he said.
He expects the number of Indian companies operating out of Singapore to double by 2014 from the current 4,000.
"Corporate India's globalisation is inevitable," stressed Narayanamohan, a certified public accountant by profession.
As SICCI chairman, he has plans for an India-Singapore corporate collaboration and will lead a business delegation to India later this year. "Our objective is to support Singapore companies to venture into the Indian market, which has one of the biggest consumer demands in the world," he said.
"We would like Singapore companies to tap the growing business opportunities in India," he stressed.
SICCI is also expanding its presence in India. It will be opening offices in Bangalore, Hyderabad and Chennai later this year, adding to its year-old New Delhi office. Next year, at least two more offices will be opened in Mumbai and Kolkata.
"The offices will facilitate greater trade between Singapore and India," Nayaranamohan said.