Professional Adviser | 20 Apr 2010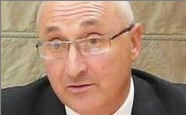 by Ben Marquand
First State Investments has added to its offshore product range with the launch of a Global Agriculture Fund.
The fund will track a custom benchmark based on the DAXglobal Agribusiness index (75%) and the S&P Global Timber and Forestery index (25%), and will select from a portfolio of 400 companies from across seed, fertilisers, crop protection, equipment services, farming operations, technology and water industry sectors. It will be formed from a concentrated portfolio of at minimum of 20 stocks, but more likely to be around 40.
The fund's stated aim is is to remain diversified across geography, sectors, and market capitalisations and to maintain a consistent investment policy. The team will seek companies they believe are able to drive profit growth through increasing production volume, while maintaining conservative balance sheets and healthy margins.
Open to both retail and institutional investors the dollar-denominated fund will be managed from jointly from Sydney by Renzo Casarotto, senior portfolio manager, and Skye Macpherson, co-portfolio manager.
Commenting onthe launch, Casarotto said: "A combination of rising demand and constrained supply of soft commodities potentially opens up a number of opportunities for investment.
"The attractiveness of global agribusiness portfolio is that it provides investors with geographical and crop diversification that will reduce the risk of being exposed to one climate region."