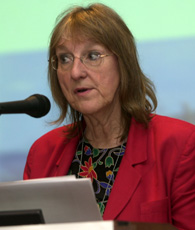 Reuters AlertNet | 29 Mar 2010
Written by: Laurie Goering
MONTPELLIER, France (AlertNet) - Large-scale leases of African farmland by foreign investors risk driving conflict and fueling corruption in the region, farm experts said Monday at a conference on agricultural research and development
But if regulations for responsible foreign land investment can be drafted and followed, such leases could provide a much-needed cash infusion for African agriculture which has struggled to find investment elsewhere, they said.
"What's missing is it has not been done responsibly enough," said Kanayo Nwanze, president of the International Fund for Agricultural Development (IFAD). "Food security is a global issue and global partnership can contribute."
Spooked by the 2008 food crisis, which sent commodity prices soaring on world markets and by the prospect of climate change reducing farm production at home, countries like Saudi Arabia, Kuwait and Qatar have poured millions of dollars into long-term leases of agricultural land across Africa.
Investors looking for higher returns also have jumped into the market while countries such as China have locked up African land not just for food but for biofuel production.
Altogether close to 20 countries have leased tens of millions of acres of land in Sudan, Ethiopia, Democratic Republic of Congo, Nigeria and other African countries, agricultural experts say.
The deals have provoked widespread international criticism, not least because opponents fear the proceeds may end up in the hands of politicians rather than small farmers who could be pushed off their land.
'SECRET DEALS'
"The real issue in Africa is a lot of these deals are done in secret. The small-holder farmers who stand to lose their land are not consulted. No one is sure the amount of money declared is the real amount," said Namanga Ngongi, president of the Alliance for a Green Revolution in Africa, a project funded by the Bill and Melinda Gates Foundation.
"Increased foreign investment is what everyone has been crying for for years (in Africa)," he said. But on a continent already struggling with widespread hunger, investment that doesn't build food security at home doesn't make sense, he said.
Regulating the new investments, however, could help ensure Africans -- particularly African farmers -- get some benefit, Nwanze said.
His agency and others are working to create a new international framework on responsible investment in land, which would set out guidelines on how locals would benefit from such deals. For example, investors might be required to hire local farmers already on the land to produce crops on contract for them, rather than bringing in their own workers.
Land investors could not be obligated to sign on to such guidelines, Nwanze said. But many, faced with intense international criticism, might sign up as a way to defuse tensions and improve their image, particularly in the countries where they are leasing land.
The reality, Nwanze said, is that the investment is going to happen, and "I'm looking for a win-win situation."
POTENTIAL PROBLEMS
Agricultural experts at this week's Global Conference on Agricultural Research for Development say foreign investment in agricultural land is nothing new in Africa. Companies like Unilever for decades ran palm oil and cocoa plantations in West Africa, providing workers with health clinics and schools as well as salaries, Nwanze said.
The urgency of finding resources to boost agricultural production on the continent, particularly in the face of fast-rising population and climate change, also cannot be overstated, he and others said.
But even with new guidelines on land leases in Africa, the deals could lead to growing problems down the road, warned Emmy Simmons, a longtime USAID official and board member of the Partnership to Cut Hunger and Poverty in Africa.
Ethiopia, for instance, has advertised that it has 7 million hectares of unoccupied land available for rent, and much of that land is being quickly snapped up by foreign investors.
But Ethiopia's rules governing internal migration prevent Ethiopian investors from renting farmland in parts of the country other than their own traditional areas. Such rules are certain to prompt growing resentment as foreigners move in, Simmons said.
"No one can argue African agriculture doesn't need more investment," Ngongi said. Investment that results in a transfer of skills to African farmers, that increases the continent's own food security and creates jobs "would be difficult to quarrel with," he said. "But so far, that has not been true."