CityWire | 11 February 2010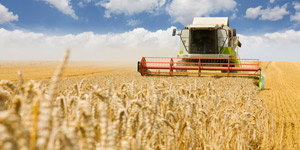 By Philip Haddon
BlackRock has added to its range of resources funds with the launch of a global agriculture fund.
The new Luxembourg-domiciled BGF (BlackRock Global Funds) World Agriculture fund will be managed by Richard Davis and Desmond Cheung from the firm's $35 billion natural resources team.
The BGF World Agriculture will hold around 50 stocks selected from across the globe and fund managers Davis and Cheung will not be restricted in terms of subsectors, currencies, countries or market cap. The companies they will target will be those involved with agriculture-related chemical products, equipment and infrastructure, as well as soft commodities and food, biofuels, forestry, agricultural sciences and arable land.
The universe the managers will pick their portfolio from consists of around 350 companies and their top ten positions will account for between 40-50% of the fund.
The firm is targeting assets of around $100 million by the end of the year and the fund is originally being made available in Germany, Luxembourg, Netherlands, France, Switzerland, Irelands, Finland, Denmark and Sweden. BlackRock is also hoping for UK distributor status in the coming months.
As one may expect from an agriculture fund, it is not for the most risk averse investors. Indeed, the firm says the new fund's volatility will be high- between 20% and 25%.
'This is a long term theme, which does carry short-term risk,' said Eric Wohleber, the managing director of BlackRock's Paris operation.
The fund has a minimum initial investment of $5,000 and will be denominated in US dollars.