Food crisis and the global land grab
farmlandgrab.org weekly | 03 Aug 2011
---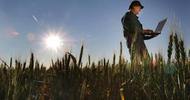 Reuters | 03 Aug 2011
Outback Australian farmers - hardened from dealing with extreme weather, fires and pests - now have to wrestle with modern trading tools and technology after a tough day tilling the land as they adapt to the rigors of a deregulated market.
---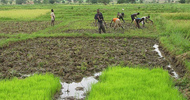 GNA | 03 Aug 2011
Mr Daniel Amelorku, District Chief Executive of South Tongu District in the Volta Region of Ghana said his district has provided 1,000 hectares of land to Global Agri-Development Company (GADCO) and would be expanded to 4,000 hectares within four years to achieve the target.
---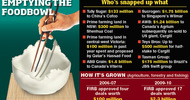 The Australian | 03 Aug 2011
Chinese companies could be encouraged to invest in Australian agricultural businesses instead of buying up farms under a new foreign investment model based on the practice in the mining sector.
---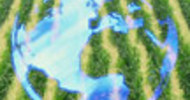 momagri | 02 Aug 2011
Who has not recently heard a radio advertisement from one investment fund or another extolling the virtues of agricultural investments in Argentina or the Ukraine?
---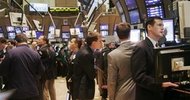 Daily Finance | 02 Aug 2011
Review of US farmland prices from an investor perspective
---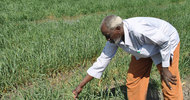 Bloomberg | 01 Aug 2011
The private-equity firm has a 250,000-acre (101,181-hectare) farm in southern Sudan and a similar-sized area of land in the north.
---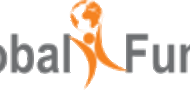 ETF Daily News | 01 Aug 2011
Global X has filed paperwork with the United States' Securities and Exchange Commission for a "Global X Farmland & Timberland ETF."
---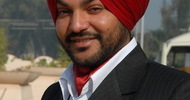 Business Standard | 01 Aug 2011
Karuturi Global is hiring Punjabi farmers to leave India and farm its large holdings in Ethiopia
---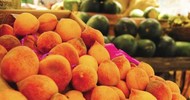 Express Tribune | 01 Aug 2011
Experts urged the Sindh government to consider a few policies, which included supporting small growers, giving state land to landless women and men haris and an immediate end to leasing out land to other countries.
---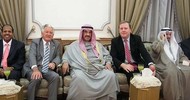 SMH | 01 Aug 2011
Hassad plans to spend $US350 million ($318 million) in Australia to secure food supplies for Qatar, which imports 95 per cent of its food.
---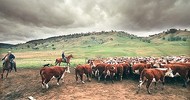 SMH | 01 Aug 2011
Australians do realise the value of what is being sold, a land agent and rural property specialist said, "but their hands are tied because they can't raise the money".
---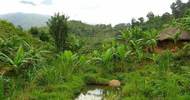 The Guardian | 01 Aug 2011
"This notion of saying that we have enough land is untrue, as the land we have now does not only belongs to us but also to our future generations," Dr Damian Gabagambi of Sokoine University of Agriculture in Tanzania says.
---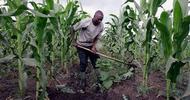 Guardian on Sunday | 31 Jul 2011
While Serengeti Advisers and their partners as well as the Tanzanian government thought theirs was a move to attract Foreign Direct Investment in commercial farming, to critics the deal is another land grabbing done by the pimps of globalization.
---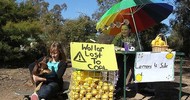 SMH | 30 Jul 2011
Community agitation grows as farmers feel threatened in New South Wales
---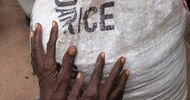 SAPA | 29 Jul 2011
China rejected claims by a German official that it has been buying up land in the drought-ravaged Horn of Africa, saying the allegations are "completely unfounded" and have "ulterior motives".
---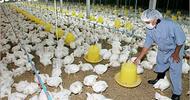 The Peninsula | 28 Jul 2011
Under the National Food Security Program, Qatari companies would produce five basic food items -- white and red meat, rice, sugar and grains (including wheat) -- in countries like Sudan, India, Australia, Argentina, Turkey and Brazil, among others.
---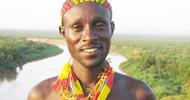 VoA | 28 Jul 2011
Government spokesman Simon Bereket calls the group's accusations "baseless."
---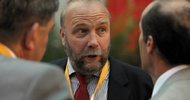 AFP | 28 Jul 2011
Germany's Africa policy coordinator on Thursday blamed China's practice of buying up land in the Horn of Africa for contributing to the devastating famine ravaging the region.
---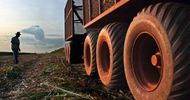 Rabobank | 28 Jul 2011
Banned from buying land outright, Chinese investors have changed their model to one in which deals are structured as infrastructure investments in exchange for crop offtake, rather than direct investment into farmland.
---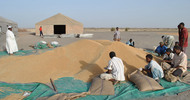 Citadel Capital | 04 Jul 2011
Wafra, Citadel Capital's Platform Company for investments in the Sudanese agricultural industry, released today details of recent operational milestones including the conclusion of its first commercial wheat harvest in Sudan's White Nile State.
---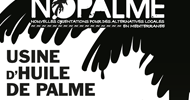 L'Indépendant | 03 aout 2011
Le collectif Nopalme commence à avoir des contacts au Libéria, là où Sime Darby implante des palmiers à huile, à ce jour 10 000 hectares sur les 220 000 qu'il a reçus en concession.
---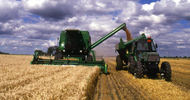 PR Newswire | 02 aout 2011
La loi de l'Ukraine "Sur le cadastre des terres domaniales" a été signée aujourd'hui par le président, jetant les bases de levée de l'interdiction de l'achat et de vente de terrains dans le pays.
---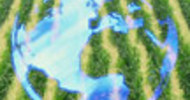 momagri | 02 aout 2011
Qui n'a pas récemment entendu à la radio une publicité vantant les mérites de placements agricoles en Argentine ou en Ukraine de tel ou tel fond d'investissement ?
---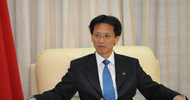 Europe1/AFP | 29 juil 2011
Pékin a catégoriquement démenti vendredi avoir acheté des terres en Afrique, rejetant comme "infondées" les déclarations d'un responsable allemand selon lequel ces acquisitions présumées aggraveraient la famine qui frappe actuellement l'Ethiopie.
---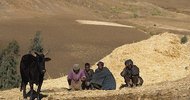 AFP | 29 juil 2011
Selon l'institut d'Oakland, environ 200.000 personnes pourraient être déplacées des 350.000 hectares loués dans le sud-ouest de l'Ethiopie depuis 2008.
---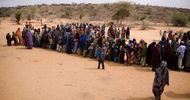 RTBF | 28 juil 2011
Le chargé des affaires africaines du gouvernement allemand, Günther Nooke, met en cause dans un entretien publié jeudi l'achat de terres par la Chine dans la famine qui touche actuellement l'Ethiopie.
---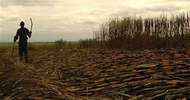 Jeune Afrique | 27 juil 2011
Dans la Corne de l'Afrique, 12 millions de personnes souffrent de la sécheresse. Les Nations unies parlent même de famine dans plusieurs régions. Pourtant, l'État éthiopien continue de louer ses terres fertiles, délaissant une agriculture vivrière au profit de grandes exploitations tournées vers l'exportation.
---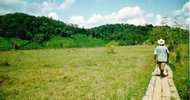 Kaos en la Red | 02 ago 2011
Organizaciones campesinas han elaborado un proyecto de ley agraria que permitiría la recuperación económica del sector agropecuario y una reversión de la concentración de la propiedad de la tierra.
---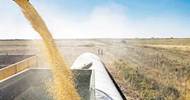 Bolpress | 01 ago 2011
La temática de extranjerización de la tierra se debate hace algunos años, en Bolivia apenas ha comenzado a ser abordada desde círculos académicos y periodísticos; sin embargo, el dialogo sobre estas tendencias poco o nada ha llegado a las organizaciones sociales.
---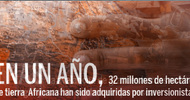 VSF | 31 jul 2011
Capitales extranjeros se han apropiado de 50 millones de hectáreas de tierra en países del Sur, una gran mayoría en África. Eso equivale a la mitad de todas las tierras agrícolas de la Unión Europea.
---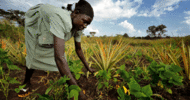 CCS | 29 jul 2011
La escasez y el encarecimiento de los alimentos en el norte de África y en Oriente Próximo están agravando el hambre en el África subsahariana, donde han desembarcado los países árabes más ricos comprando tierras, a bajo precio, con el objetivo de cultivar lo necesario para dar de comer a sus propias poblaciones.
---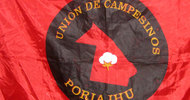 | 29 jul 2011
"el convenio firmado por el gobierno provincial con el Grupo Al-Khorayef de Arabia Saudita, que otorgará 200 mil hectáreas de la zona de El Impenetrable para un proyecto agroalimentario con destino único a ese país, pone en riesgo a 60 mil personas"
---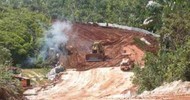 Gaia News | 28 Jul 2011
Un missionario ha attuato una diversa strategia per salvare qualche lembo di terra.
---
farmlandgrab.org
weekly provides a list of the latest postings to farmlandgrab.org by email each week
farmlandgrab.org
is an open-publishing website, initiated by GRAIN, tracking today's global land grab for food production and people's movements against it
to unsubscribe from the list, click
this link
to visit or post materials to the website, click
this link