Food crisis and the global land grab
farmlandgrab.org weekly | 17 Aug 2011
---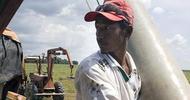 Bernama | 16 Aug 2011
China, the second-largest buyer of soy in the world wants an end to intermediation by U.S multinational companies working in the sector and plans to invest purchasing directly from farmers in Mato Grosso and another five states in Brazil.
---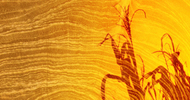 Online PR News | 16 Aug 2011
The Funds will invest in agricultural, renewable energy plantations and forestry businesses, with a fundamental principal of owning the core assets through the funds with the management of all operations carried out by established operators in the region.
---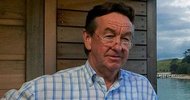 NZ Herald | 16 Aug 2011
One of New Zealand's richest men has emerged as a white knight investor with a $105 million bid for big dairy farms that could otherwise be sold to China.
---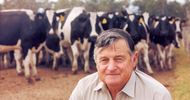 ABC Rural | 16 Aug 2011
The Western Australian Farmers Federation has concerns that Chinese companies are considering buying farms (80,000 ha) across WA's Great Southern and South West.
---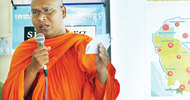 Phnom Penh Post | 16 Aug 2011
Victims of land disputes nationwide are being encouraged to unite, as figures released yesterday highlighted the magnitude of what is often referred to as an "epidemic of land grabbing" in Cambodia.
---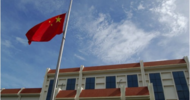 AP | 15 Aug 2011
Under the agreement, China's Complant International Sugar Industry Co. Ltd. will be leased roughly 18,000 hectares of cane fields for the next 49 years.
---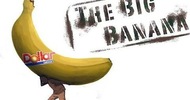 VOA News | 15 Aug 2011
"The Big Banana" shows the effects of an export banana plantation on the Mungo area of Cameroon
---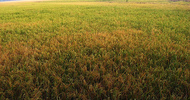 Financial Express | 15 Aug 2011
The government of Bangladesh has taken a fresh move to re-evaluate the proposed contract farming agreement for food-grain production in Africa to meet the country's demand.
---
Reuters | 15 Aug 2011
Mozambique invites Brazilian soy, corn and cotton growers to plant on its savanna and introduce their farming know-how to sub-Saharan Africa, the head of Mato Grosso state's cotton producers association Ampa said on Monday.
---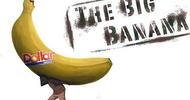 VoA | 13 Aug 2011
Disputed land rights, food insecurity and pollution caused by large-scale export-based agriculture are main themes of the Cameroonian-made movie "The Big Banana".
---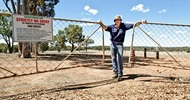 Farm Weekly | 12 Aug 2011
A number of growers in the Great Southern have been approached by a prominent Chinese company with offers to buy farms.
---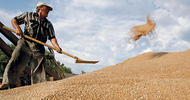 Bloomberg | 12 Aug 2011
Russia is offering agricultural land to Southeast Asian nations to grow crops and help secure reliable food supplies, part of wider efforts to foster trade and investment ties in new markets.
---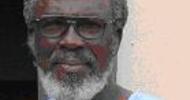 GRAIN | 11 Aug 2011
Interview with Olaseinde Makanjuola Arigbede of the United Small and Medium scale Farmers' Associations of Nigeria (USMEFAN)
---
| 02 Aug 2011
Global Economic Symposium, to be held 4-6 October in Kiel, Germany, will have a special session on land grabbing.
---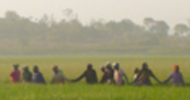 State of Affairs | 10 Jun 2011
Most of the current and past conflicts over Dominion Farms' development of the Yala swamp can be traced back to three structural problems: poor communication, cultural and social misunderstanding and political involvement.
---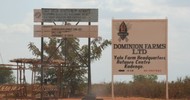 YouTube | 31 Mar 2011
Video about the US agribusiness Dominion Farms in Kenya.
---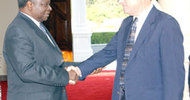 Ujamaa Center | 16 Dec 2006
"MPs want ActionAid to keep off", screams the caption of a story in the East African Standard of January 3, 2006. The story is attributed to MPs Oburu Odinga and Ayiecho Olweny who claim that the NGO is inciting residents of trouble ridden Yala Swamp rice scheme in which American investor Dominion Group of Companies has been embroiled in a tussle with the community over issues of land dispossession
---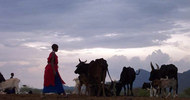 Le Monde | 12 aout 2011
Les terres africaines doivent être protégées de l'accaparement croissant par des investisseurs étrangers.
---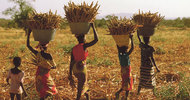 Le Paysan Breton | 12 aout 2011
Le mot « accapareur » était déjà utilisé avant la Révolution Française de 1789. Il désignait ceux qui entretenaient la famine pour s'enrichir par le marché noir, un des éléments déclencheurs de la Révolution.
---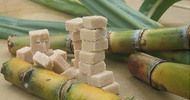 BAD | 08 dec 2010
Laa Banque africaine de développement a approuvé, le 6 décembre 2010, l'octroi d'un prêt à la République du Mali, d'un montant de près de 65 millions d'euros, destiné à financer deux volets importants du projet sucrier de Markala (PSM).
---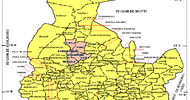 22 Septembre | 22 juil 2010
Le projet -- un partenariat entre Illovo Sugar, entreprise sud africaine, et le gouvernement malien -- concerne l'aménagement d'une zone irriguée de 14,132 ha pour la création des plantations de la canne à sucre
---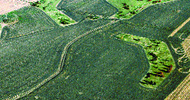 Página 12 | 16 ago 2011
El oficialismo intentará discutir en septiembre el proyecto de ley que limita la extranjerización de la tierra reclamado por Cristina Kirchner. La crisis mundial lo volvió a poner en agenda.
---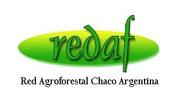 Telam | 16 ago 2011
El presidente de la Red Agroforestal (Redaf) chaqueña, Roberto Larrea, apoyó ayer la ley para impedir la extranjerización de la tierra a la vez que pidió avanzar en debates y una ley integral o de presupuestos mínimos que contenga un ordenamiento territorial en todo el país.
---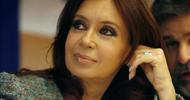 El Cronista Comercial | 15 ago 2011
Así lo solicitó Cristina Kirchner a la oposición en una sorpresiva conferencia de prensa que brindó este mediodía.
---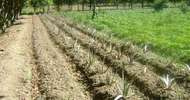 Opinión | 14 ago 2011
En Bolivia "hay un progresivo acaparamiento extranjero de las mejores tierras agrícolas, especialmente por parte de ciudadanos brasileros y argentinos", según un estudio elaborado por la Fundación Tierra.
---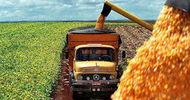 EFE | 14 ago 2011
El Gobierno de Mozambique ofreció una gran extensión de tierras baratas a agricultores brasileños para que cultiven soja, maíz y algodón, informó hoy una fuente oficial del país africano citada por el diario Folha de São Paulo.
---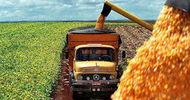 IHU | 14 Aug 2011
O governo de Moçambique está oferecendo uma área de 6 milhões de hectares - equivalente a três Sergipes- para que agricultores brasileiros plantem soja, algodão e milho no norte do país.
---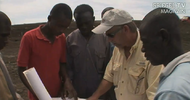 Der Spiegel | 04 Jan 2010
Der Spiegel video on Dominion Farms in Kenya and a Chinese farm project in Tanzania. Auf Deutsch.
---
farmlandgrab.org
weekly provides a list of the latest postings to farmlandgrab.org by email each week
farmlandgrab.org
is an open-publishing website, initiated by GRAIN, tracking today's global land grab for food production and people's movements against it
to unsubscribe from the list, click
this link
to visit or post materials to the website, click
this link