Food crisis and the global land grab
farmlandgrab.org weekly | 24 Aug 2011
---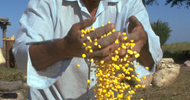 IFAD | 24 Aug 2011
The purpose of this paper is to identify the central issues around land tenure and management in Argentina, in light of the global changes in agriculture and rural territorial development.
---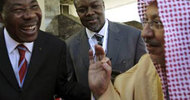 Donor Platform | 24 Aug 2011
Organised by the Land Policy Initiative Consortium, this forum aims to reach an appropriate perspectives and concrete actions on how to address the issue of land-based investments in the African continent in an environmentally and socially responsible manner.
---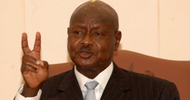 New Vision | 23 Aug 2011
Northern Uganda has offered Indian agricultural investors land to carry out commercial farming. This offer will be under joint venture agreements with the locals.
---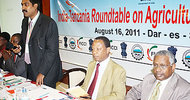 Tanzania Daily News | 22 Aug 2011
Nirmal Seeds wants not more than 30,000 hectares of land in Tanzania to invest in seeds production to feed the local market.
---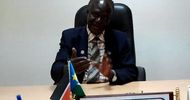 Oakland Institute | 22 Aug 2011
The combined force of the US based Oakland Institute's research and advocacy on African land deals and local, democratic activism in South Sudan has effectively stalled plans for the largest land deal in the area.
---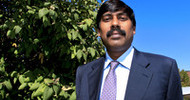 Daily Monitor | 22 Aug 2011
Last week, Uganda received a 35 man business delegation from India interested in the country's agribusiness potential and boosting its exploits. Mr Ramakrishna Karuturi, the leader of the delegation, said the team intends to invest up to $2 billion in agribusiness pending the issue of investment licences.
---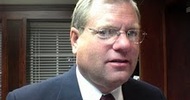 The Nation | 22 Aug 2011
A US firm, Dominion Farms, has acquired 30,000 hectares of swampy land in Gassol Local Government of Taraba State in Nigeria for commercial rice farming.
---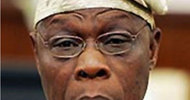 Vanguard | 21 Aug 2011
Former President Olusegun Obasanjo has led a Kenya-based American investor to inspect about 30,000 hectares of marshy land in Gassol Local Government Area of Taraba State for possible commercial rice cultivation
---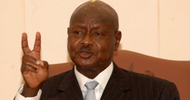 Uganda Media Centre | 21 Aug 2011
The President informed them of 3 available modules of investment that they could take advantage of including processing without getting involved in physical production where an investor buys products from farmers, processes them or engage in core plantation and process the produce into finished items or contracting out-growers so that they as a community of producers can benefit.
---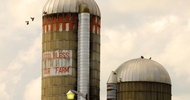 Reuters | 20 Aug 2011
The traditional asset play on agriculture by Wall Street -- farmland -- has pushed to dizzying heights.
---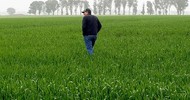 SMH | 20 Aug 2011
Agricultural analyst at Citi Investment Research, Tim Mitchell, recently calculated that "rural raiders" from overseas had spent "well in excess of $12 billion" over the past four years on Australian agribusinesses and farms.
---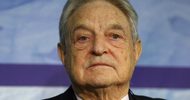 PR Newswire | 19 Aug 2011
Adecoagro, one of the leading agricultural companies in South America, announced today that it has acquired Compania Agroforestal de Servicios y Mandatos, a company which owns a 4,960 hectare farm named "El Colorado", located in the region of Bandera, in the province of Santiago del Estero, Argentina, for a total price of US$18.0 million
---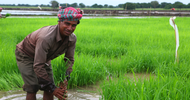 IDEAs | 19 Aug 2011
New report provides a detailed examination of the role of the Indian government and Indian companies engaged in overseas agricultural land acquisitions in Africa, Asia and Latin America.
---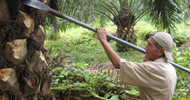 Bloomberg | 19 Aug 2011
Asian Agri Capital, a Singapore private-equity firm that focuses on early-stage plantations, is seeking to raise $100 million to invest in palm oil and other tropical commodities in Southeast Asia and Latin America
---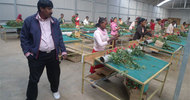 Guardian | 19 Aug 2011
Karuturi expects to acquire 311,700 ha of land in Tanzania that is similar to Ethiopia and has already applied for 1000 ha of land at Rufiji Basin, Coast Region.
---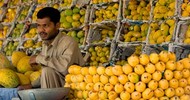 Internews | 18 Aug 2011
The government of Pakistan has offered 6mn acres of its agricultural land to resourceful countries and multinational companies (MNCs) for corporate farming, corporate sources have said.
---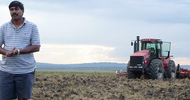 Bloomberg | 18 Aug 2011
The company plans to lease land to grow palm oil, sugar cane and cereals in Tanzania, to add to land it has acquired in Ethiopia. Karuturi is visiting Tanzania, Uganda and Ethiopia as part of a delegation of 35 Indian investors.
---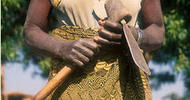 The Post | 17 Aug 2011
About nine thousand people who will be evicted from the Nansanga Farm Bloc in chief Muchinda's area in Serenje district face destitution because the government has not offered them alternative land.
---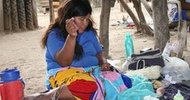 BBC | 16 Aug 2011
In recent years, Mennonite Christians have been joined by Brazilian ranchers and private European investors, mainly from France, Germany and the Netherlands, to partake in a 21st Century land rush that has wiped out 1m hectares - nearly 10% of the forest - in just four years.
---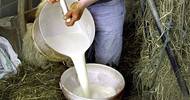 Agra Europe | 16 Aug 2011
Despite all the attention on Chinese bids for New Zealand dairy farms, it is in fact Germany that is fast expanding its investments in this sector.
---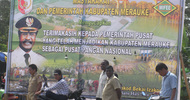 Jakarta Globe | 15 Aug 2011
After two years with little progress, the government is considering shifting the location of its planned food estate to East Kalimantan from Papua because of the availability of land.
---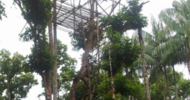 AlertNet | 05 Aug 2011
Indigenous Papuans are at risk of further marginalisation and the forests on which they rely face destruction due to a project by the Indonesian government, activists say.
---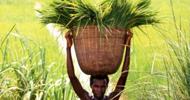 RFI | 23 aout 2011
La semaine dernière, Folha De San Paulo affirmait que le gouvernement mozambicain avait concédé 6 millions d'hectares à des investisseurs du Brésil. Depuis, Maputo a démenti l'information. Mais la question agite le Mozambique.
---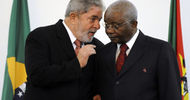 Global Voices | 21 aout 2011
Le gouvernement du Mozambique est en train de concéder l'usage de six millions d'hectares de terres, soit l'équivalent des deux tiers de la superficie du Portugal, afin que de grands exploitants agricoles brésiliens cultivent du soja, du coton et du maïs dans le nord de ce pays africain.
---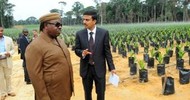 TV5 | 15 aout 2011
Le président Bongo a visité lundi les 5.000 hectares de pépinières de palmeraies de la région de Kango, gérées par le groupe singapourien Olam. Ces 5.000 ha constituent la première phase d'un projet de palmeraie de 200.000 ha à l'horizon 2017.
---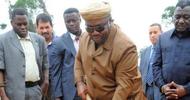 Senego.com | 15 aout 2011
Le projet mené par Olam en partenariat avec l'Etat gabonais portera à 200 000 hectares la superficie des plantations de palmiers à l'horizon 2016 – 2017
---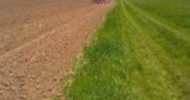 Le Petit Journal | 25 mai 2011
L'agriculture roumaine intéresse de plus en plus les investisseurs étrangers. Les autorités sont en train de s'en rendre compte et souhaitent prendre la situation en main.
---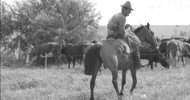 La República | 23 ago 2011
Las principales gremiales rurales del país evalúan con cautela el impuesto a las grandes extensiones de tierra que el gobierno presentó en el Parlamento.
---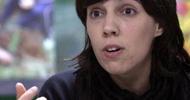 Blog de Esther Vivas | 23 ago 2011
En los últimos años, la oleada creciente de privatizaciones de tierras en África (su compra por parte de gobiernos extranjeros, multinacionales agroalimentarias o fondos de inversión) ha hecho aún más vulnerable su precario sistema agrícola y alimentario.
---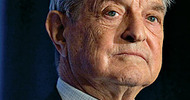 Clarín | 20 ago 2011
Su firma Adecoagro sumó un campo en Santiago
---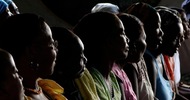 OFRANEH | 19 ago 2011
En la Ciudad de La Ceiba, Honduras, el pasado 18 al 21 de agosto, se efectuó un Foro sobre el Acaparamiento de Territorios en Africa y América Latina, convocado por la OFRANEH, el que contó con la participación del COPINH, Vía Campesina y el MUCA
---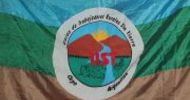 CLOC - VC | 18 ago 2011
Hace alrededor de dos años los empresarios de origen coreano comenzaron los atropellos contra la comunidad, desmontando y matando animales e intentando alambrar.
---
Youtube | 09 ago 2011
Senador Ernesto Agazzi, Senador Eber da Rosa, Ing. Diego Piñeiro y Daniel Marsiglia en La sed y el agua
---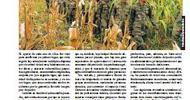 La Revista Agraria | 31 jul 2011
Latinoamerica ha estado ultimamente envuelta en problemas relacionados a las disputas por el control de la tierra entre elites y sectores vulnerables.
---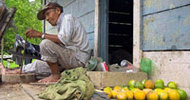 Biodiversidad | 15 jul 2011
En la Asamblea Legislativa se tramita un proyecto de ley que cambiará radicalmente la forma de administrar las tierras cultivables que se encuentran aún en manos del Estado.
---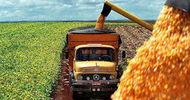 Angola Press | 22 Aug 2011
A organização moçambicana Justiça Ambiental considerou "preocupante e perigoso" que o governo atribua "de uma só vez" 60 mil quilómetros quadrados de terra aos agricultores brasileiros, alertando para o perigo de violação dos direitos da população camponesa.
---
farmlandgrab.org
weekly provides a list of the latest postings to farmlandgrab.org by email each week
farmlandgrab.org
is an open-publishing website, initiated by GRAIN, tracking today's global land grab for food production and people's movements against it
to unsubscribe from the list, click
this link
to visit or post materials to the website, click
this link