Food crisis and the global land grab
farmlandgrab.org weekly | 07 Sep 2011
---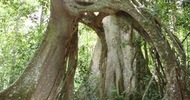 IRIN | 07 Sep 2011
A plan to replace a large swathe of protected rainforest in Uganda with sugarcane could lead to further civil unrest in a year when nine people have been killed during strikes and protests against the rising cost of living.
---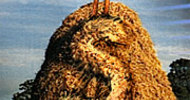 Boston Business Journal | 07 Sep 2011
AEW Capital Management of Boston is launching a new investment division to acquire farmland in the United States and Canada.
---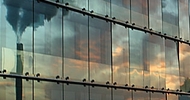 UNPRI | 06 Sep 2011
A group of institutional investors representing US$1.3 trillion in assets have today launched the Principles for Responsible Investment in Farmland (the "Farmland Principles").
---
Capital Ethiopia | 06 Sep 2011
Karuturi Global plans to plant 20,000 hectares of land with Sorghum, rice, maize, sunflower and soybeans in Bako area of Oromia regional state and Gambella regional state, by November 2011
---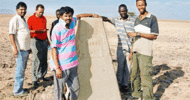 LiveMint.com | 06 Sep 2011
As Indian businessmen bet on cash crops, it's unclear whether food security issues are being tackled
---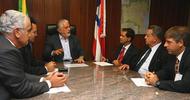 Agrimoney | 05 Sep 2011
Agrifirma Brazil, the well-connected farmland investment company, is investigating opportunities outside South America after placing most of its Brazilian agriculture operations into a joint venture with private equity heavyweight.
---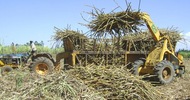 Business Daily | 05 Sep 2011
The company, which is listed in Stock Exchange of Mauritius, would form a joint venture with local investors — giving it access 17, 000 acres of sugar cane.
---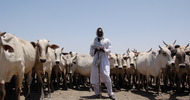 The News | 05 Sep 2011
Ambassador of Sudan says more than 4,500 square miles are available for farming and agriculture sectors and investors would have the opportunity to bring in skilled workers for farming.
---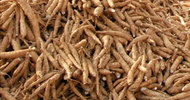 Vientiane Times | 02 Sep 2011
The RTL World Trade Company wants to grow about 50,000 hectares of cassava and oil palms in Vientiane province.
---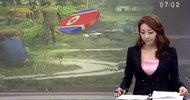 Arirang | 02 Sep 2011
Russia's state-run news agency reports that a delegation from North Korea held talks with authorities in Russia's Far East on leasing land to grow vegetables and grain.
---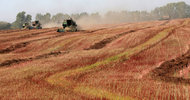 Ria Novosti | 01 Sep 2011
North Korea plans to rent several hundred thousand hectares of land in the Amur region in Russia's Far East to grow vegetables and grain
---
Der Spiegel | 01 Sep 2011
The idea of combining the greed of investors with the fight against hunger as a mutually beneficial business venture has failed miserably
---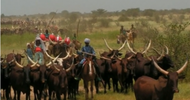 SNV | 01 Sep 2011
New study by SNV and the Royal Tropical Institute looks at rising farmland acquisitions by domestic agro-investors in Benin, Burkina Faso, Mali and Niger
---
Reuters | 01 Sep 2011
Argentina's Congress is gearing up for a debate on a bill to limit the amount of farmland foreigners can buy, amid a surge of interest in land deals triggered by rising food prices.
---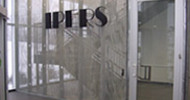 Farmland Forecast | 31 Aug 2011
The $23.6 billion Iowa Public Employees' Retirement System and the $600 million Tucson Supplemental Retirement System are currently exploring potential investments in farmland as a means of diversification.
---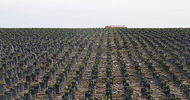 RAN | 29 Aug 2011
Newly uncovered customs data unearthed by Rainforest Action Network links agriculture trading giant Cargill to recent acts of violence, intimidation and home demolition against Indigenous villagers on the Indonesian island of Sumatra.
---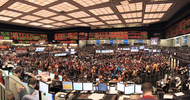 onValues | 02 Aug 2011
Summary report of the conference hosted June 17, 2011 in Geneva, Switzerland
---
Agence France Presse | 29 Jun 2011
A leading Sierra Leone opposition party has called on the government to cancel major land deals signed with international investors, saying they were taking away the livelihood of peasant farmers.
---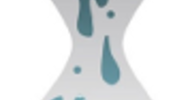 Wikileaks | 26 Feb 2010
"At an UNCTAD meeting on investment in agriculture on February 3, China became the central focus of criticism amid a chorus of concerns about the economic, food security, environmental and social impact of large foreign purchases of agricultural lands in developing countries," reports the US mission to Geneva
---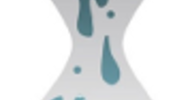 Wikileaks | 22 Feb 2010
"Despite a December 23, 2009, Interfax press report that President Nazarbayev instructed the prosecutors to punish those who disseminate information about the sale of land to foreigners, opposition leaders have continued to advocate against the transfer of land to China," reports the US Embassy in Astana
---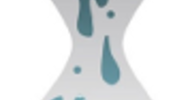 Wikileaks | 11 Feb 2010
"The People's Republic of China (PRC) is encouraging Chinese private enterprises to invest heavily in Sudan's agriculture sector, Lee "Ali" Wei Zheng, Commercial Officer for the Chinese Embassy, told PolEconOff February 3," reports the US Embassy in Khartoum
---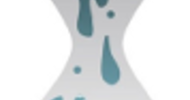 Wikileaks | 24 Nov 2009
"Al Shariqi said that while the government does not have foreign agricultural investments, some UAE sheikhs personally own land in Pakistan, Egypt, Australia and New Zealand," reports the US mission in Abu Dhabi
---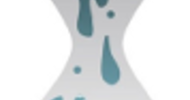 Wikileaks | 03 Nov 2009
"Qatar is in the process of formulating a national strategy for food security that we expect to shift from a focus on land ownership in developing countries to land leases and joint ventures with the private sector in developed countries," reports the US Embassy in Doha
---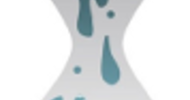 Wikileaks | 01 Nov 2009
Representatives from the Ministries of Agriculture, Commerce and Industry, Finance, and Transportation will participate in a forum on November 14-15 [2009] in Addis Ababa to officially mark the beginning of a cooperative project under which Ethiopia made one million hectares of land available for Saudi private companies to develop.
---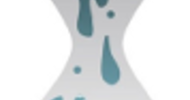 Wikileaks | 03 Sep 2009
A Hassad Food advisor explained to Emboff September 3 that the company tailors its involvement in each country to the preferences of its partner in order to minimize local "backlash" to the company's actions.
---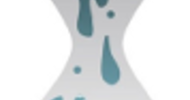 Wikileaks | 04 Jun 2009
"Finance Minister Yousef Hussein Kamal said he had personally been traveling to Vietnam, Cambodia, Yemen, Sudan, Tajikistan, and elsewhere to look into investing in agricultural production for the Qatari market," reports the US Embassy in Doha about a visit from US Treasury Secretary Henry Paulson
---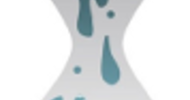 Wikileaks | 23 Feb 2009
"Over the past four years we have, on Schaffer's behalf, frequently raised concerns about various impediments to the sugar project with many senior Malian officials," reports the US mission in Bamako
---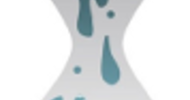 Wikileaks | 12 Jan 2009
"Since 2005, the Burmese Government has encouraged investors from China, Thailand, Bangladesh, and Kuwait to invest in contract farms," reports the US mission in Rangoon
---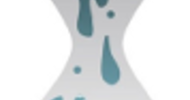 Wikileaks | 29 Sep 2008
"Jilin and other corporate entities in China are taking major steps to increase the amount of China-controlled soy plantation both in China and around the world," reports the US Consulate in Shenyang
---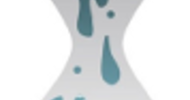 Wikileaks | 18 Sep 2008
"In a wide-ranging conversation, Sudanese business magnate Osama Daoud outlined a project to gradually develop as much as 1.26 million acres in northern Sudan for agricultural production," reports the US Embassy in Khartoum
---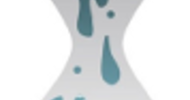 Wikileaks | 30 Jul 2008
Ahmed Al Sadhan, General Manager of the National Office for Industrial Strategies, at the Ministry of Commerce, stressed a desire to maintain a low profile on the feasibility study, for fear that target countries might inflate the cost of farm-land in anticipation of investment.
---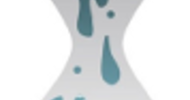 Wikileaks | 18 Mar 2008
"Only 12 percent of Mozambique's arable land is under cultivation. Mozambique's agriculture minister is actively courting international agricultural investment," reports the US Embassy in Maputo
---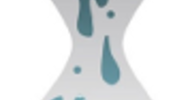 Wikileaks | 30 Jun 2006
"Economic development is spurring a land grab in broad areas of the country, and the poorest Lao are paying the price," reports the US Embassy in Vientiane
---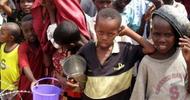 NPA | 05 sep 2011
Si, comme l'indique la FAO, 80% de la population de la Corne de l'Afrique dépend de l'agriculture comme principale source de revenus et d'alimentation, que faire quand il n'y a pas de terre à cultiver ?
---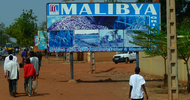 Le monde diplomatique | 01 sep 2011
Les « sept principes de durabilité » prônés par les institutions internationales ne sont pas respectés.
---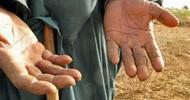 Le monde diplomatique | 01 sep 2011
Trois ans après la crise alimentaire de 2008, la question de la faim resurgit dans la Corne de l'Afrique. Parmi les causes de ce fléau se trouvent les investissements fonciers à grande échelle visant à établir des cultures vivrières et énergétiques.
---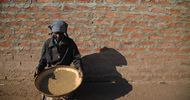 Global Voices | 20 aout 2011
Le gouvernement du Mozambique est en train de concéder l'usage de 6 millions d'hectares de terres, soit l'équivalent des deux tiers de la superficie du Portugal, afin que de grands exploitants agricoles brésiliens cultivent du soja, du coton et du maïs dans le nord de ce pays africain
---
Afrik.com | 11 juil 2011
Sécurité foncière et alimentaire versus développement énergétique, la polémique est (r)ouverte.
---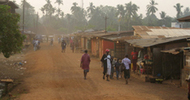 Le Courrier | 09 juil 2011
Des enquêtes d'ONG confirment que le projet de la société Addax Bioenergy dans la région de Makeni ne profite pas aux populations locales.
---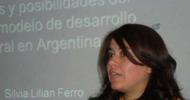 La Capital | 04 sep 2011
La investigadora en historia económica opinó que la ley que se discute en el Congreso es la puerta de entrada a políticas más profundas.
---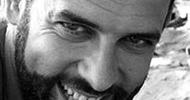 Rebelión | 02 sep 2011
Entrevista con Stefano Liberti, autor del libro "Land grabbing. Come il mercato delle terre crea il nuovo colonialismo"
---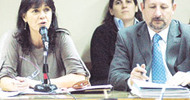 Página 12 | 02 sep 2011
Luego de las modificaciones introducidas al proyecto del Ejecutivo, el kirchnerismo cree que la semana que viene podrá reunir el plenario de comisiones para el dictamen al proyecto que limita la venta de tierras.
---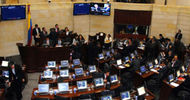 Semana | 31 ago 2011
Arias sostuvo además que tras la tierra está el interés de empresas transnacionales, y manifestó al ministro de Agricultura su preocupación por su promoción de la inversión privada y extranjera en el agro.
---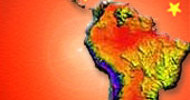 La Opinión | 29 ago 2011
Latinoamérica se ha convertido en una de las regiones más apetecidas por los países con grandes recursos financieros, escasos de agua y de buenas tierras para el cultivo.
---
farmlandgrab.org
weekly provides a list of the latest postings to farmlandgrab.org by email each week
farmlandgrab.org
is an open-publishing website, initiated by GRAIN, tracking today's global land grab for food production and people's movements against it
to unsubscribe from the list, click
this link
to visit or post materials to the website, click
this link