Food crisis and the global land grab
farmlandgrab.org weekly | 21 Sep 2011
---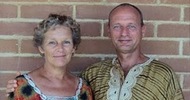 Awoko | 21 Sep 2011
Dutch-owned Genesis farms is producing Nerica rice seeds on 220 acres of land leased for 20 years in Port Loko District, Sierra Leone.
---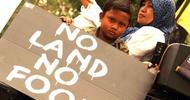 | 21 Sep 2011
Peasants affected by land grabbing will hand over the Dakar Appeal, together with the names of organizations endorsing it, to governments during the negotiations on the Guidelines in Rome from 10-14 October.
---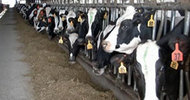 Radio New Zealand | 21 Sep 2011
The receivers of the Crafar farms say a bid from a New Zealand-based group is not as generous as the one from a Chinese group.
---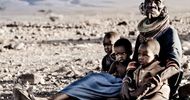 Epoch Times | 21 Sep 2011
Desperate for foreign investment and the promise of development, African governments are increasingly offering to foreigners what their people rely on most—land
---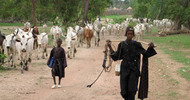 This Day | 20 Sep 2011
State governments across the country are seeking the review of the Land Use Act as part of measures to facilitate easy access to land, especially to encourage foreign direct investment.
---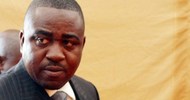 Leadership | 20 Sep 2011
Speaking to US audience about investment opportunities in agriculture, Benue State Governor says 364,000 hectares of land are available for irrigation farming.
---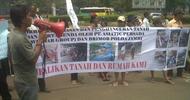 Jakarta Globe | 19 Sep 2011
The Anak Dalam Sungai Beruang say the Wilmar Group subsidiary, Asiatic Persada, forced them off their ancestral homelands.
---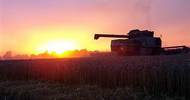 Yonhap | 18 Sep 2011
According to Kim's office, Bulgaria has much growth potential as South Korean firms' gateway into southeastern Europe, and Ukraine, boasting fertile farmlands, could grow into a viable partner for South Korea in agriculture.
---
Global Policy Forum | 18 Sep 2011
Land investments displace rural populations, often without any notice, and diminish their access to land, jobs, and food.
---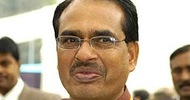 ZeeNews | 17 Sep 2011
Chief Minister of Madhya Pradesh's meetings with a delegation from Kenya, Karuturi and Ethiopia were focused on agriculture development and possible areas of work for mutual benefit.
---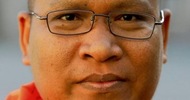 Irish Times | 16 Sep 2011
Buddhist monks across Cambodia have been ordered by their superiors not to give food or shelter to the Venerable Sovath Luon, whose only crime has been to stand up against brutal land seizures.
---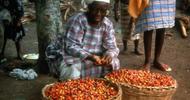 Pambazuka | 15 Sep 2011
As foreign investors descend on Africa to develop large-scale palm oil plantations, the survival of local people is being threatened as they lose control of the land and water on which they depend for their food production and livelihoods
---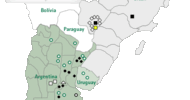 Bloomberg | 15 Sep 2011
Adecoagro SA, the South American farm venture backed by billionaire George Soros, pulled out of a project to build a dam and grow rice in Argentina after the government said the development may harm the environment.
---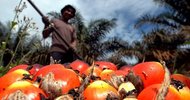 Antara News | 13 May 2011
The Environmental Forum of Indonesia says fifty-percent of the country's oil palm plantations are owned by foreign parties.
---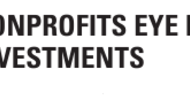 FEMM | 19 Jun 2008
The cooling domestic equity and bond markets has prompted endowments and foundations to give niche alternatives, such as farmland, a closer look.
---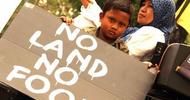 | 21 sep 2011
Des paysans touchés par les accaparements de terres remettront l'Appel de Dakar ainsi que les noms des organisations qui le soutiennent aux gouvernements pendant les négociations sur les Directives à Rome, du 10 au 14 octobre.
---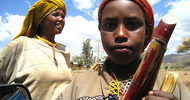 L'Usine Nouvelle | 15 sep 2011
Le projet vise à céder 3,3 millions d'hectares de terres aux investisseurs d'ici à la mi-2015. Cinq autres millions d'hectares seront destinés à la production sucrière.
---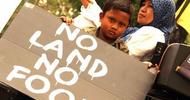 | 21 sep 2011
Campesinos afectados por el acaparamiento de tierras entregarán el llamamiento de Dakar, con todos los nombres de las organizaciones que lo hayan avalado, a los gobiernos durante las negociaciones sobre las Directrices en Roma los días 10-14 de Octubre.
---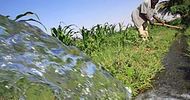 derStandard | 16 Sep 2011
Seit drei Jahren wird verstärkt afrikanisches Land an ausländische Investoren verpachtet - Ein Äthiopier berichtet von den negativen Folgen.
---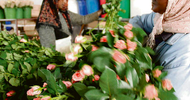 Wiener Zeitung | 15 Sep 2011
Äthiopien-Experte Ochalla über die große Einkaufstour fremder Agrarkonzerne in Afrika.
---
farmlandgrab.org
weekly provides a list of the latest postings to farmlandgrab.org by email each week
farmlandgrab.org
is an open-publishing website, initiated by GRAIN, tracking today's global land grab for food production and people's movements against it
to unsubscribe from the list, click
this link
to visit or post materials to the website, click
this link