Food crisis and the global land grab
farmlandgrab.org weekly | 28 Sep 2011
---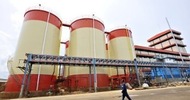 HowWeMadeItInAfrica | 28 Sep 2011
"We encourage countries to speed up reforms to modernise land rights," says new CEO.
---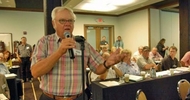 NCR | 27 Sep 2011
Civil society -- small farmers, fisher and forest folk, pastoralists -- look with a great deal of suspicion at the US and other countries' intentions, reports David Andrews about upcoming meetings in Rome
---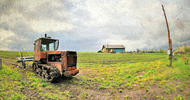 UNA | 27 Sep 2011
Negotiations between Chinese Export-Import Bank and the Government of the Ukraine include discussion of its involvement in the financial operation of the land market in the Ukraine.
---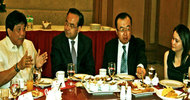 PDI | 27 Sep 2011
Lease contracts covering millions of hectares of agricultural lands signed by the Philippines Department of Agriculture with foreign entities during the Arroyo administration are currently being reviewed to determine if they are in accord with the current administration's food security plan.
---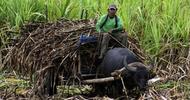 BusinessWorld | 26 Sep 2011
The Philippines agriculture department plans to persuade San Miguel Corp to resort to contract growing instead of leasing state land when it undertakes a planned farming venture.
---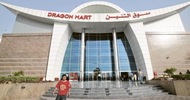 Guolf News | 26 Sep 2011
Xinjiang and Nigxia present huge opportunities to Arab investors for mining coal, oil and gas as well as the development of wind and solar power, halal food industry and large-scale agriculture.
---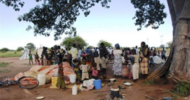 AlertNet | 26 Sep 2011
Some companies state that they 'do not need rights to the land itself, but only to the carbon stocks - the trees on the land - to gain carbon credits to sell in the market'.
---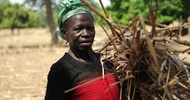 Tanzania Daily News | 25 Sep 2011
Land rights activists have been expressing their fears and concerns about the malicious trend of selling or leasing large farmland to foreign multinational companies and governments.
---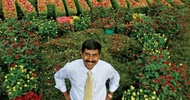 IndiaCompanyNews | 24 Sep 2011
India-based company Karuturi Global Limited is planning to make an investment of $2.5 billion in farmland in Tanzania in the upcoming years.
---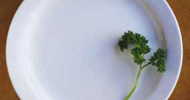 AlterNet | 23 Sep 2011
Unfortunately, given the global nature of capital, even if the US were to completely shut down speculation, it would just move offshore.
---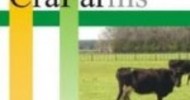 Waatea | 22 Sep 2011
Hardie Peni says joining the consortium with other iwi and agribusiness investors was the only way to get a chance to buy the land.
---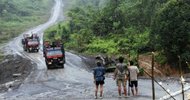 Bloomberg | 22 Sep 2011
Foreign-investor purchases of farmland in poorer nations are displacing local populations and adding little to a country's wealth, even as agricultural prices increase, according to Oxfam International.
---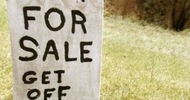 WorldCrops.com | 22 Sep 2011
Recent steep rises in land prices worldwide, alongside rising food prices, are prompting more governments to introduce restrictions on overseas land ownership in an attempt to protect against perceived threats to domestic farming interests and food availability.
---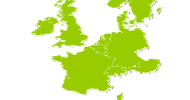 Celcias | 22 Sep 2011
Preliminary research indicates as much as 227 million hectares - about the size of Western Europe - may have been sold, leased or licensed in large-scale land deals since 2001.
---
Reuters | 21 Sep 2011
Algeria has for the first time formally invited expressions of interest from investors, including foreigners, seeking to acquire stakes in the country's farming sector.
---
Samachar | 18 Sep 2011
Farmland is an increasingly attractive investment for pension funds, but some have held back from buying due to ethical and environmental concerns, and a fear of negative public perception.
---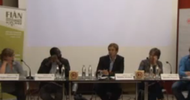 FIAN | 15 Sep 2011
Video of the panel on land grabbing featuring the Anuak Survival Organisation, FIAN and the Transnational Institute.
---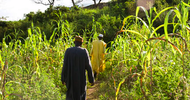 Daily Trust | 30 Aug 2011
A Singapore-based investor in agriculture is to put in an investment of $50 million in 10,000 hectares of fully irrigated and precision levelled commercial rice farm in Ondorie area of Doma Local Government Area of Nasarawa State.
---
ALLVOICES | 30 Aug 2011
By Gang Gong Li, Gerry Albert Corpuz and Portnip Pakangcharap
---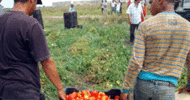 TSA | 26 sep 2011
Près de 18 mois après l'annonce du projet, l'Algérie vient de franchir un premier pas en vue d'ouvrir partiellement le secteur agricole à l'investissement étranger.
---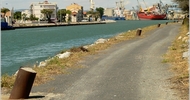 L'Indépendant | 25 sep 2011
Alors que les informations sont données au compte-gouttes par nos élus, le collectif NOPALME est heureux de voir les prises de positions se succéder, soulignant l'aberration du projet dans le contexte mondial et régional.
---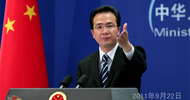 MAE | 22 sep 2011
Le porte-parole du Ministère des Affaires étrangères Hong Lei nie les affirmations d'Oxfam
---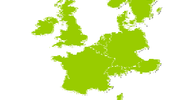 Afrik.com | 22 sep 2011
Oxfam affirme que depuis 2001, 227 millions d'hectares ont été vendus, loués ou concédés dans le cadre de transactions foncières à grande échelle et, dans la majorité des cas, par des investisseurs internationaux.
---
Reuters | 21 sep 2011
Pour la première fois l'Algérie a officiellement lancé un appel à manifestation d'intérêt en direction des investisseurs, y compris les investisseurs étrangers, cherchant à investir dans le secteur agricole du pays.
---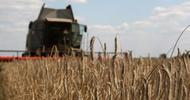 Les Echos | 21 sep 2011
La solution du défi alimentaire passe nécessairement par des investissements massifs dans les terres agricoles du Sud, lit-on dans le quotidien des affaires Les Echos
---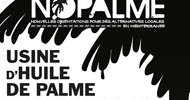 France Culture | 17 sep 2011
Reportage sur France Culture
---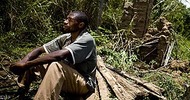 Crónica de Aragón | 26 sep 2011
Intermon Oxfam señala que desde 2001 una superficie equivalente al continente europeo ha sido enajenada a favor de inversores internacionales
---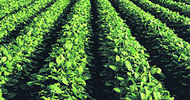 Página 12 | 25 sep 2011
Legislar sobre la extranjerización de la tierra no afecta ningún interés de los ganadores del actual modelo de agronegocios, donde la soja es sólo su cara más visible.
---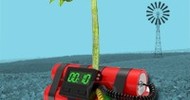 Red Eco Alternativo | 23 sep 2011
La "nacionalidad" de los terratenientes en nuestro país no hace la diferencia entre los cientos de miles de hectáreas de las mejores tierras que tienen el italiano Benetton, el húngaro Soros o los argentinos Bunge y Born y Amalita Lacroze de Fortabat.
---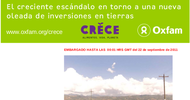 Oxfam, CRECE | 22 sep 2011
El creciente escándalo en torno a una nueva oleada de inversiones en tierras
---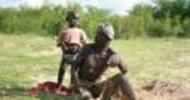 FIAN Austria | 22 Sep 2011
Die beiden neu veröffentlichten Dossiers "Landnahme in Kenia" und "Landnahme in Äthiopien" stellen Land Grabbing in diesen nahrungsunsicheren Ländern auf den Prüfstand des Menschenrechts auf Nahrung.
---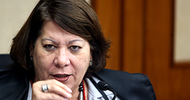 MNJ | 16 Sep 2011
Segundo corregedora, prática vem sendo usada por investidores estrangeiros depois que o governo restringiu esse tipo de negócio
---
farmlandgrab.org
weekly provides a list of the latest postings to farmlandgrab.org by email each week
farmlandgrab.org
is an open-publishing website, initiated by GRAIN, tracking today's global land grab for food production and people's movements against it
to unsubscribe from the list, click
this link
to visit or post materials to the website, click
this link