Food crisis and the global land grab
farmlandgrab.org weekly | 05 Oct 2011
---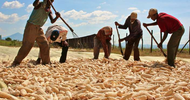 Business Standard | 05 Oct 2011
Karuturi in a statement said the floods had affected its maize crop in over 12,000 hectares of land that has been leased to them.
---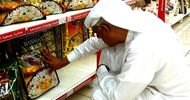 Saudi Gazette | 05 Oct 2011
There are a number of problems hindering an efficient implementation of the King Abdullah Initiative for Saudi Agricultural Investment Abroad, according to a Ministry of Commerce and Industry report.
---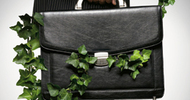 onValues | 05 Oct 2011
onValues has released "The Responsible Investor's Guide to Commodities", a report aimed to help institutional investors navigate the environmental, social and governance challenges of commodities-related investments, including farmland.
---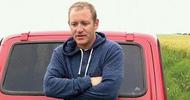 Bloomberg | 05 Oct 2011
Bloomberg's Alan Katz reports on Morgan Stanley's farming venture on the steppes of Ukraine which it abandoned in July 2009. The failed gamble demonstrates how Wall Street firms, in the last gasp of a debt-fueled bull market, strayed further from their traditional businesses to embrace diverse projects with unfamiliar risks.
---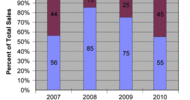 Progressive Farmer | 04 Oct 2011
In Brazil, government surveys found foreigners owned 10% of the nation's cultivated land. Much of that was funds with international backing in London or New York.
---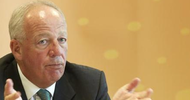 Reuters | 04 Oct 2011
A small but growing number of the world's wealthy are shoring up their portfolios with investments in forestry and farmland in an effort to take the sting from losses in more traditional assets as the financial crisis trundles on.
---
HowWeMadeItInAfrica | 04 Oct 2011
It has been reported that the Tanzania Investment Centre has partnered with the country's prison service to market the latter's 130,000 hectares of land to investors.
---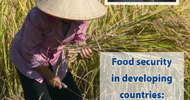 European Parliament | 04 Oct 2011
With famine hitting the horn of Africa, the European Parliament holds a full-day hearing on food security challenges in developing countries, looking at EU policies, sustainable farming, commodity speculation, land grab and other key food-related issues.
---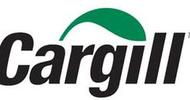 Manila Standard | 04 Oct 2011
Black River Capital Partners Fund (Food) LP, a fund managed by the private equity arm of US agribusiness and trading giant Cargill, has offered to acquire 28.11 percent of Philippine fruit and vegetable grower AgriNurture Inc. for $30.4 million.
---
CDC | 03 Oct 2011
CDC, the UK's development finance institution, today announced a US$20m investment in farming businesses in Zambia, Tanzania, Malawi, Mozambique and Uganda
---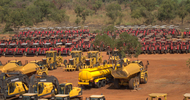 Karuturi | 03 Oct 2011
The bursting of the river banks of Baro and Alwero has resulted in the submergence of the crop, adding a loss of hope for producing a sizeable maize crop by Karuturi.
---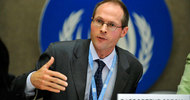 SRFood | 03 Oct 2011
"The threat of 'land grabbing' has reminded us how vital access to land is for 500 million food-insecure households around the world," says Olivier De Schutter, the UN Special Rapporteur on the right to food.
---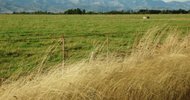 Dominion Post | 03 Oct 2011
Sir Michael Fay, his mainly Maori colleagues, and the rival Chinese bidders for the Crafar dairy farms, have one thing in common. In a world where global investors are all looking for safe havens for their money, they see New Zealand farmland as good buying.
---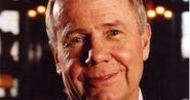 Investment Week | 03 Oct 2011
Commodities investor Jim Rogers has been appointed to the board of the farmland investment firm Genagro Ltd
---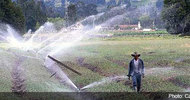 Colombia Reports | 30 Sep 2011
It is very important that the Colombian government takes actions to sustainably develop Colombia's agricultural sector, without endangering its sovereign control over this sector.
---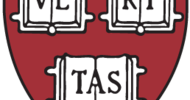 The Crimson | 30 Sep 2011
At the current stage, we do not have adequately available evidence to consider either HMC or Emergent at fault for the purported economic wrongdoings outlined in the Oakland Institute report.
---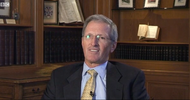 BBC | 29 Sep 2011
Cargill CEO says he's "concerned" about foreign farmland grabs and says "no company's big enough to be a police force onto itself".
---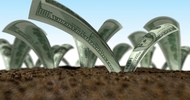 Energy & Capital | 29 Sep 2011
"At the end of the day — for all the stocks and funds I've traded in countless industries — when I sit down and ponder true wealth, I always come back to one idea: land. Land can give you everything you need and more."
---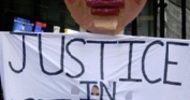 Grassroots International | 29 Sep 2011
Groups urge people in the US and Canada to take action on land grabbing.
---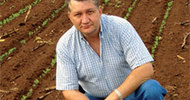 ANBA | 29 Sep 2011
With opportunities in neighboring countries almost finished and due to the expensive land, Brazilian agriculture has started showing up in Africa, here and there, but promising to grow.
---
Bulatlat | 29 Sep 2011
"These land lease schemes have turned farmers into mere low wage-earning agricultural workers instead of being empowered owner-cultivators." – Randall Echanis, Kilusang Magbubukid ng Pilipinas
---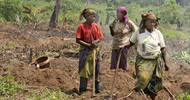 AfDB | 28 Sep 2011
The African Development Bank, the African Union Commission and the United Nations Economic Commission for Africa will co-organize a high level Forum on foreign direct investments in agricultural land in Africa on 4 and 5 October 2011 in Nairobi
---
KALUMBAY Regional Lumad Organization | 26 Sep 2011
Indigenous organization in the Philippines calls for the pulling out of a palm oil plantation project in their community.
---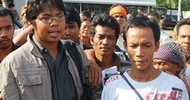 ucanews.com | 22 Sep 2011
Four indigenous farmers won a legal battle Monday to have two controversial articles struck from a plantation law which they say prevent them from attempting to reclaim lost ancestral lands.
---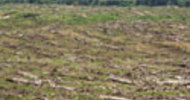 Scoop | 01 Sep 2011
Papua New Guinea has launched a Commission of Inquiry into foreign land grabs of pristine, indigenous owned primary rainforests for clearcut logging and supposed oil palm development.
---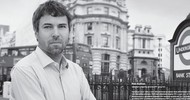 CzechPosition.com | 29 Jul 2011
PPF entry into Russian farming via Rav Agro-Pro acquisition affirms Czech billionaire Petr Kellner's confidence in his position there
---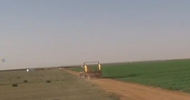 Deutsche Welle | 03 Jul 2011
Small farmers are the backbone of worldwide food production. But their existence is endangered because their governments are leasing large tracts of land to foreign companies.
---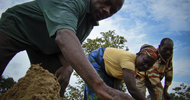 Zambia Post | 28 Jun 2011
Sable Transport Limited of Zambia and Bonafarm Group of Hungary were the only two companies that submitted their bids for the acquisition of the core venture of 9,350 hectares and three other commercial farms.
---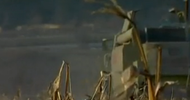 Deutsche Welle | 02 Feb 2011
Hungary holds the Presidency of the European Union. But it is currently risking conflict with the EU. It has forbidden sales of agricultural land to foreigners.
---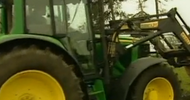 Deutsche Welle | 12 Nov 2010
Investors have found a new target -- farmland in eastern Germany. As a result, the price of agricultural land there has soared by up to 100 percent. Many farmers are concerned about their survival after their current lease agreements run out in two years.
---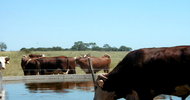 Market Wire | 06 May 2010
Gaiacor International, together with its strategic partner MITC Investments, Ltd., has commenced negotiations with Agro North with the intent of forming a joint venture to acquire and reclaim agricultural land in Argentina.
---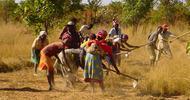 | 01 May 2010
US-based Gaiacor International has announced that it has signed a memorandum of understanding with MITC Investments to manage and operate large farming operations in Angola.
---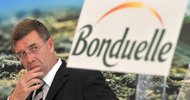 AFP | 05 oct 2011
Le groupe français Bonduelle, spécialisé dans les légumes en conserve et surgelés, a annoncé mardi son projet d'acheter une usine et de reprendre des terres agricoles en Russie, appartenant au groupe coopératif français Cecab
---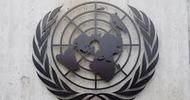 Actu-Environnement | 04 oct 2011
Alors que le Comité de l'Organisation des Nations unies sur la sécurité alimentaire dans le monde se réunira à Rome du 17 au 21 octobre, le rapporteur spécial de l'ONU sur le droit à l'alimentation Olivier de Schutter insiste sur l'urgence d'encadrer les accaparements de terre pour la production agricole à grande échelle.
---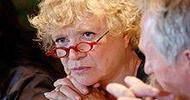 Politique Digitale France | 04 oct 2011
"Il convient de faire cesser la spéculation sur les terres et les matières premières agricoles en proposant un moratoire sur l'accaparement des terres arables agricoles dans les régions touchées par la famine," déclare Eva Joly
---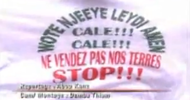 Pronat TV | 04 oct 2011
Grande rassemblement contre le projet du groupe italien Senhuile SA pour l'exploitation de 20 mille hectares de graines de tournesols dans la communauté rurale de Fanaye.
---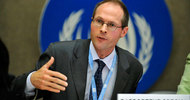 SRFood.org | 03 oct 2011
« Sans consensus international, d'autres instruments chercheront à combler les lacunes, comme ceux déjà mis au point unilatéralement par des fonds d'investissement privés,» a averti Olivier De Schutter.
---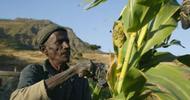 APS | 30 sep 2011
L'accaparement des terres est un problème crucial, qui a fait sa présence dans tous les pays africains, selon Me Fako Bruno Ouattara, un avocat burkinabé et expert en résolution de conflits.
---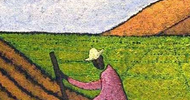 Golias Hebdo | 30 sep 2011
Dans de nombreux pays, l'accaparement de vastes territoires se poursuit et s'amplifie. La situation est devenue particulièrement difficile, voire explosive à Madagascar.
---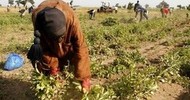 Le Quotidien | 29 sep 2011
D'une superficie de 190 000 ha, la communauté rurale de Mbane a af­fecté, selon le registre de Aliou Diack, 250 000 ha depuis 2002.
---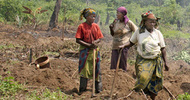 Fasozine | 29 sep 2011
La Banque africaine de développement, la Commission de l'Union africaine et la Commission économique des Nations Unies pour l'Afrique organisent conjointement à Nairobi un Forum de haut niveau sur l'investissement direct étranger dans les terres agricoles en Afrique
---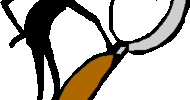 Le Monde | 24 sep 2011
Un partenariat international rassemblant universités, instituts publics de recherche et organisations non gouvernementales (ONG), le Land Matrix Partnership, s'est donné pour mission de dresser une véritable cartographie du phénomène d'appropriation foncière de terres agricoles par des investisseurs privés internationaux
---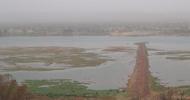 WADR | 14 sep 2011
La Coalition des alternatives pour le développement (CAD) au Mali s'érige en défenseur des paysans de la zone Office du Niger, dont plusieurs d'entre eux se sont vu déposséder de leurs terres par des sociétés étrangères.
---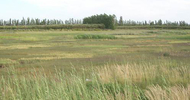 Saber Como | 03 oct 2011
El reconocido biólogo y activista ambiental Raúl Montenegro* cuestiona los impactos ambientales y sociales del acuerdo firmado entre el gobierno de la provincia de Río Negro y el grupo económico chino Beidahuang.
---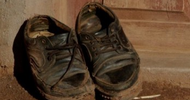 Palabre-ando | 02 oct 2011
Ya se ha sustraído al campesinado una extensión similar a las tierras agrícolas del Reino Unido –45 millones de hectáreas– bajo el sistema de acaparamiento de tierras que, según mienten sus defensores, «o bien se compran tierras inutilizadas o bien las nuevas inversiones generarán riqueza al país»
---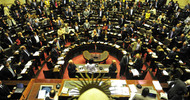 El Argentino | 01 oct 2011
Lamentablemente, el Congreso de la Nación no ha manifestado gran interés por el momento para debatir y analizar una Ley de Tierras.
---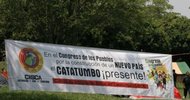 Notiagen | 01 oct 2011
El Congreso Nacional de Tierras, Territorios y Soberanías se propuso sacar a las multinacionales y transnacionales que han ayudado a empobrecer el campo y combatir el Plan Nacional de Desarrollo del actual gobierno
---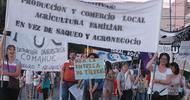 RocaDigital | 30 sep 2011
La consigna del festival tiene que ver con rechazar el acuerdo agroalimentario firmado con China por el actual gobernador Miguel Saiz, en el cual se le entregarán a la empresa Heilongjiang Beidahuang 320.000 hectáreas de tierras.
---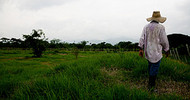 Ecoportal | 29 sep 2011
Tal vez ello puede explicar en Colombia parte de los planes de guerra y expulsión de población en algunas zonas del país, con riqueza hídrica y tierras fértiles.
---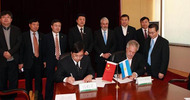 Info Campo | 23 sep 2011
"Si una obra de riego va a beneficiar a una gran cantidad de productores, no se puede detener porque quizás alguno no quiera", sostuvo el secretario de Producción y Recursos Naturales de la provincia Humberto Iglesias.
---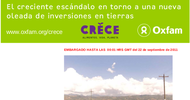 Correio do Brasil | 26 Sep 2011
"As pessoas com direitos sobre a terra estão sendo prejudicadas diante das elites locais e dos investidores nacionais ou estrangeiros, pois carecem de poder para fazer valer seus direitos e defender seus interesses eficazmente"
---
farmlandgrab.org
weekly provides a list of the latest postings to farmlandgrab.org by email each week
farmlandgrab.org
is an open-publishing website, initiated by GRAIN, tracking today's global land grab for food production and people's movements against it
to unsubscribe from the list, click
this link
to visit or post materials to the website, click
this link