Food crisis and the global land grab
farmlandgrab.org weekly | 19 Oct 2011
---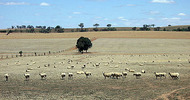 The Land | 19 Oct 2011
More than 613,000 hectares of Australia's NSW's agricultural land is owned by UK-based investors, compared with 227,300 ha owned by Korean interests and 55,560 ha by US investors.
---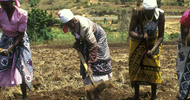 SIANI | 18 Oct 2011
Workshop at Uppsala University, Sweden, on 21 October 2011
---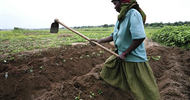 Oakland Institute | 17 Oct 2011
This is a call to action to stop imminent land grabs in Tanzania
---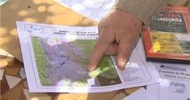 Al Jazeera | 17 Oct 2011
With 75% of the world's population making their living from farming, buying land in foreign countries to feed your country's growing population is not always welcome by the locals. Are land grabs good business or is it morally questionable?
---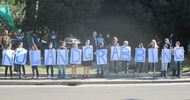 AFP | 17 Oct 2011
Global food price volatility will be the focus of World Food Day celebrations in Rome on Monday which will also address the issue of massive farmland purchases by rich countries in the developing world
---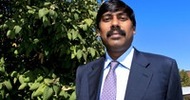 Nazret | 17 Oct 2011
For Gambellans who live as pastoralist and subsistence farmers, massive dispossession and auctioning off their land for pennies will inevitably destroy the very fabric of their society and way of life and threaten them with extinction.
---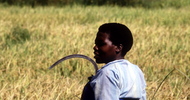 The Guardian | 17 Oct 2011
Mwanza regional commissioner Evarist Ndikilo has advised Kilombero district residents in Morogoro region not to fear investors as they boost development in the district.
---
Gulf Times | 15 Oct 2011
Hassad Food Company is keen to secure food supplies for Qatar at reasonable prices through local and international investments in various countries, according to an article in the Qatar Chamber of Commerce and Industry memorial book '40 Years of Excellence and Achievement.'
---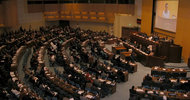 APO | 14 Oct 2011
Pan-African Parliament calls for a moratorium on large-scale land acquisitions.
---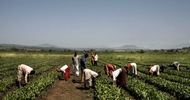 Guardian | 14 Oct 2011
Governments and companies involved in leasing land claim it is little used and that the projects will bring food security, create jobs and boost tax revenues – none of which is true
---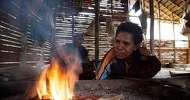 Sydney Morning Herald | 14 Oct 2011
"People are having their land stolen from them, literally, without even being aware it has happened, let alone consenting."
---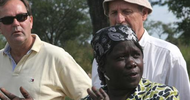 RNW | 14 Oct 2011
A group of twenty Dutch companies visited Juba this week, looking for business opportunities. In the South Sudanese capital they bumped into a 50-member strong delegation from Japan, who was there for exactly the same purpose. Meanwhile, the Indians are on their way.
---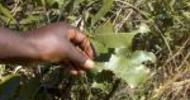 TNI | 14 Oct 2011
The so-called "global land grab" continues the historic process of land enclosures described by Sir Thomas More in Utopia as "sheep eating men," when English peasants were evicted from the commons to make room for private estates.
---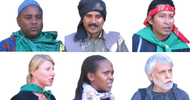 ICFS | 14 Oct 2011
Notes from the October 11 press conference organized by the Italian Committee on Food Sovereignty in Rome.
---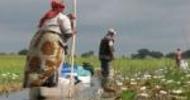 TNI | 14 Oct 2011
A study of sub-Saharan Africa raises concerns that large-scale commercial agriculture could cause unforeseen but disproportionate impacts on access to water by small-scale producers.
---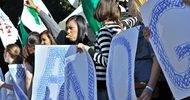 The Guardian | 14 Oct 2011
Victims of "land grabbing" have joined 800 of the world's leading environment and development groups to press the UN to establish strong guidelines to protect communities affected by large-scale land investments.
---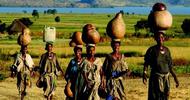 WIC | 13 Oct 2011
The Ethiopian Ministry of Agriculture plans to conduct a media tour accompanied by officials next week in Gambela to increase public awareness surrounding land grabbing issues.
---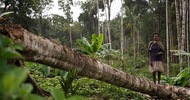 The Age | 13 Oct 2011
Developers hover as 5 million hectares, and national pride, are signed away in 99-year leases that have raised fears of corruption.
---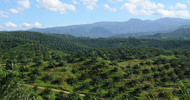 MindaNews | 13 Oct 2011
Harassment and threats abound in areas where land grabbing is taking place.
---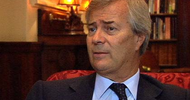 Reuters | 12 Oct 2011
Sierra Leone authorities have arrested 39 protesters in the south of the West African nation, following tensions between the local population and a unit of Socfin, owned by France's Bolloré Group
---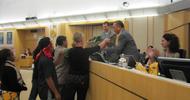 Radio Mundo Real | 12 Oct 2011
Tens of ambassadors of the countries participating in the Committee on World Food Security listened to the appeal read by Mamadou Ba, of the National Council of Concetration and Cooperation of the Senegalese rural population.
---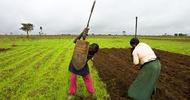 Daily Times | 12 Oct 2011
Millions of hectares of farmland are being sold or leased to foreigners to the detriment of farmers
---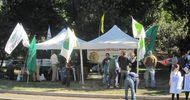 IPS | 11 Oct 2011
Civil society organisations and global farmers' networks are gathered in Rome this week to ask governments to stop the "disastrous practice of land grabbing", ahead of next week's Committee on World Food Security.
---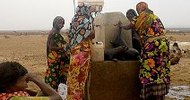 Oxfam/ActionAid | 05 Oct 2011
Forced evictions off land; 'displacement by market forces'; the fencing off of common lands and water for private use - are all manifestations of a deeper entrenched development problem on the African continent.
---
Bulatlat | 29 Sep 2011
The case of farmers in Misamis Oriental in Mindanao, Philippines
---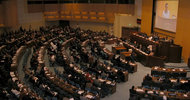 PAP | 07 Sep 2011
Report from the seminar on foreign investment in agricultural land and water, organized by the Pan African Parliament
---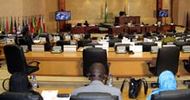 PAP | 22 Jul 2011
Draft resolution from the workshop of the Pan African Parliament under the theme Making investment Work for Africa: a Parliamentarian Response to "Land Grabs"
---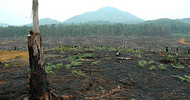 UNEP | 01 Jul 2011
Rising food prices, the need for irrigation, and a hunger for biofuels have led to a recent rise in land acquisitions in the Global South, with the potential for large-scale forest and pasture conversion, biodiversity losses and increased competition for water, writes UNEP
---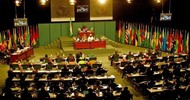 APS | 18 oct 2011
Le Parlement panafricain (PAP) invite ses membres à ''agir comme des chiens de garde'', afin d'assurer l'inclusion sociale et la transparence dans les projets d'investissement face au phénomène de l'accaparement des terres en Afrique.
---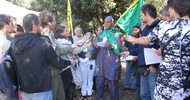 Le Temps | 18 oct 2011
Les achats massifs de terrains dans les pays en développement menacent nombre de petits paysans. La communauté internationale cherche une solution
---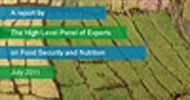 La France Agricole | 17 oct 2011
Au cours des cinq dernières années, des statistiques font état de l'intérêt croissant des investisseurs pour les terres, révèle le rapport d'un groupe d'experts établi sous l'égide du Comité de sécurité alimentaire mondial (FAO).
---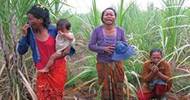 Novethic | 17 oct 2011
La FIDH dénonce les impacts d'une filiale du groupe Bolloré sur la communauté des Bonong au Cambodge. Un exemple des conflits fonciers qui se multiplient aujourd'hui dans le pays autour de concessions accordées par le gouvernement.
---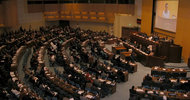 OPA | 14 oct 2011
Les parlementaires africains ont débattu leur rapport sur l'accaparement des terres
---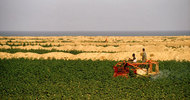 Deutsche Welle | 13 oct 2011
Pour expliquer la crise alimentaire dans la Corne de l'Afrique, on évoque la sécheresse, l'instabilité politique, le manque d'efficacité des systèmes d'alerte... Qu'en est-il de l'impact de l'accaparement des terres ?
---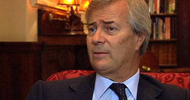 Reuters | 12 oct 2011
Les autorités de la Sierra Leone ont arrêté 39 manifestants dans le sud de cette nation ouest-africaine, à la suite de tensions entre la population locale et une unité de Socfin, l'investisseur international en agrobusiness.
---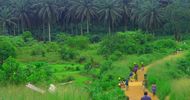 Green Scenery | 11 oct 2011
La police a arrêté des manifestants opposés à l'accord foncier de Socfin en Sierra Leone. Les parties prenantes devraient se mettre à la table des négociations.
---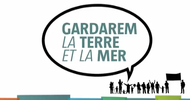 Almedio TV | 29 aout 2011
Gardarem la Terre et la Mer nous présente le témoignage de Chantal Jacovetti, ex-agricultrice en France. Elle travaille actuellement avec la CNOP (Conféderation Nationale des Organisations Paysannes), au Mali, qui lutte contre l'accaparement des terres.
---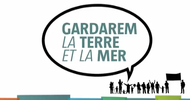 Almedio TV | 29 aout 2011
Gardarem la Terre et la Mer invita a Mathieu Perdriault (France), ingénieur agronome à AGTER, Association pour l'amélioration de la Gouvernance de la Terre, l'Eau et les Ressources Naturelles.
---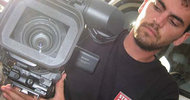 Switch Asbl | 25 aout 2009
Film de Yann Verbeke
---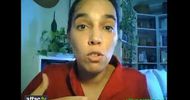 Canal Solidario | 19 oct 2011
En este video/entrevista, Esther Vivas analiza los vínculos entre la hambruna en el Cuerno de África y la creciente oleada de privatización y acaparamiento de tierras en el continente.
---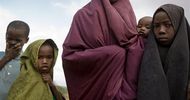 Europapress | 19 oct 2011
La campaña de concienciación sobre la crisis alimentaria "Paren, aquí vive gente" se presenta este jueves, 20 de octubre, en la estación de Delicias de Zaragoza.
---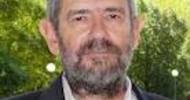 Primera Edición | 19 oct 2011
El coordinador nacional de la Corriente Agraria Nacional y Popular (CANPO), Guillermo Martini, defendió el proyecto ley de extranjerización de tierras y aseguró que "los niveles de concentración de tierras en Argentina son escandalosos".
---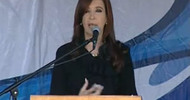 Parlamentario | 18 oct 2011
Una vez más la presidenta de la Nación reclamó a los legisladores abocarse al tratamiento del proyecto sobre la venta de campos a extranjeros.
---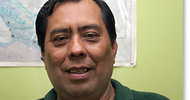 Adital | 18 oct 2011
El acaparamiento de tierras, la promoción de los monocultivos para agro combustibles y la minería sitúan el tema de la tierra en el centro del debate.
---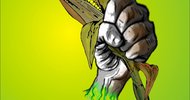 CLOC - VC | 17 oct 2011
El acaparamiento de tierras es uno de los ejemplos más patentes y escandalosos de cómo el sistema industrial que domina el ámbito de los alimentos está empujando a la pobreza a un número creciente de campesino/as y consumidores.
---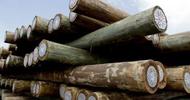 El País | 07 oct 2011
Grandes compañías compran tierras para producir alimentos que luego exportan - Mientras, los habitantes locales pasan hambre.
---
farmlandgrab.org
weekly provides a list of the latest postings to farmlandgrab.org by email each week
farmlandgrab.org
is an open-publishing website, initiated by GRAIN, tracking today's global land grab for food production and people's movements against it
to unsubscribe from the list, click
this link
to visit or post materials to the website, click
this link