Food crisis and the global land grab
farmlandgrab.org weekly | 27 Oct 2011
---
EU sustainability schemes fall short of safeguarding rural livelihoods | 27 Oct 2011
The voluntary certification schemes recently approved by the European Commission to verify compliance with the sustainability requirements of the EU's renewable energy policy have serious shortcomings for safeguarding rural livelihoods in developing countries.
---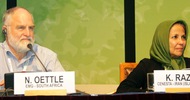 IPS | 25 Oct 2011
NGOs tried to get a pronouncement in the Changwon Declaration against the continued grabbing of land throughout Africa and Asia.
---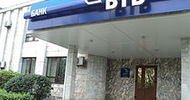 RT | 25 Oct 2011
Russia's VTB Capital plans $1bn agriculture fund which will begin by buying assets in Russia and Kazakhstan – from land to processing companies.
---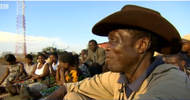 BBC | 24 Oct 2011
BBC film looks at large-scale industrial farming investments in Zambia.
---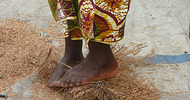 Awoko | 24 Oct 2011
Three weeks ago, a team of Vietnamese investors and their technical advisers visited Sierra Leone to conduct feasibility studies with the aim of entering the agribusiness sector in the country.
---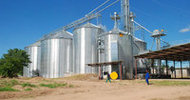 Agrimoney | 24 Oct 2011
Agriterra revealed plans for further land expansion even after raising its cattle operations to about 16,700 hectares and entering the cocoa market through the acquisition of a Sierra Leone trader.
---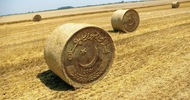 Express Tribune | 24 Oct 2011
Venture capitalists, merchant bankers and large conglomerates are all piling in.
---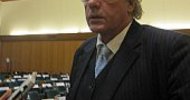 Radio Mundo Real | 24 Oct 2011
Interview with Jan Douwe van der Ploeg, researcher on agriculture investments
---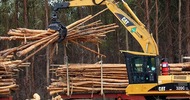 The Australian | 22 Oct 2011
Elders has begun a sale of all its forestry plantations totalling 50,000ha across the country. Much of the land purchased is expected to be planted with sugar cane, bananas or returned to beef grazing, and COFCO and Wilmar International have indicated their interest.
---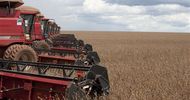 Agrimoney | 21 Oct 2011
SLC Agricola has bought its second farm in Brazil's Piaui state in less than two months, expanding into a relatively undeveloped area where land prices are a fraction of those in more popular regions.
---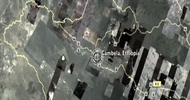 ASO/EJOLT/GRAIN | 21 Oct 2011
Short video documentary about a massive takeover of agricultural lands in the Gambela Region of Ethiopia.
---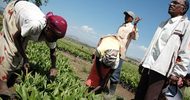 Abugida Info | 21 Oct 2011
The Ethiopian government has miserably failed to engage and convince citizens about the present and long-term implications of farmland grabbing.
---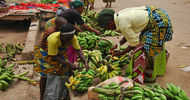 Osun Defender | 21 Oct 2011
Osun State governor Rauf Aregbesola signed a Memorandum of Understanding with Syncop Corporation of Korean for a $400 million investment deal in food production and other areas of agriculture.
---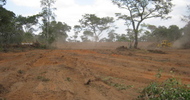 Proactive investors | 21 Oct 2011
Obtala's agriculture business Montara Continental intends to plant groundnuts, sunflower, sesame, soya and seed maize on 20,000 hectares.
---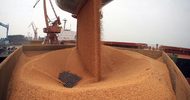 Wallaces Farmer | 21 Oct 2011
There is a lot of focus on the growing global population and what it means for food demand. One result sees investors taking notice of returns on resources that provide food, including farmland.
---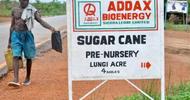 Awoko | 21 Oct 2011
The growing number of complaints from local communities, civil society organizations and the media about the activities of foreign investors in the country has got the government to unveil an investment monitoring unit
---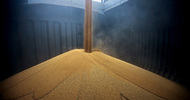 Bloomberg | 21 Oct 2011
Cofco Ltd., China's largest grains trader, said it is seeking overseas acquisitions to help secure supplies of commodities including soybeans, wheat and sugar as rising domestic incomes spur faster food demand growth.
---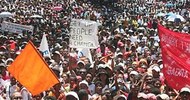 VOA News | 20 Oct 2011
The relationship between landowners and land on which people are living is not so clear in Africa, so the first thing we have to do is to survey lands and clarify the ownership of the land, says Korean diplomat.
---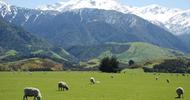 Radio New Zealand | 20 Oct 2011
Labour leader Phil Goff says, if elected as government on 26 November, his party would reverse the current approach so overseas buyers of farms would have to prove they offer additional value to the country.
---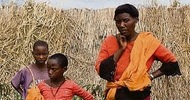 The Examiner | 20 Oct 2011
Thousands of stories like John B Keane's The Field in the 227 million hectares sold or leased in large-scale land deals since 2001.
---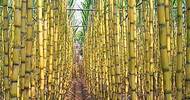 Mid-South Farmer | 20 Oct 2011
"I'm betting the current furor will end up dying down once Congressman Beto Faro's report is in. He's the Workers Party legislator in Brazil, tasked with measuring just how much foreigners control Brazilian farmland."
---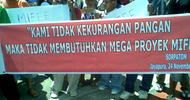 West Papua Media Alerts | 17 Oct 2011
The UN Special Rapporteur on Human Rights is being invited to visit Indonesia in connection with MIFEE, the Merauke Integrated Energy and Food Project in West Papua, a mega-project of 1.6m ha for agri-business purposes.
---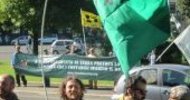 Reuters | 17 Oct 2011
A U.N. intergovernmental body on food security has failed to adopt international guidelines on land governance, delaying efforts to regulate so-called land-grabbing as investors race to snap up agricultural land.
---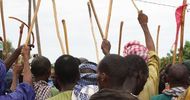 Seneweb | 26 oct 2011
La situation s'empire à la communauté rurale de Fanaye (Podor).
---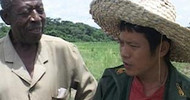 Mutations | 26 oct 2011
"Les ressortissants chinois se sont vu atribuer d'importantes parcelles de terres agricoles pour la culture du riz, du champignon et du maïs," raconte l'ambassade des Etats Unis au Cameroun dans une dépèche de Wikileaks.
---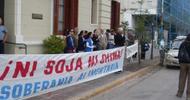 La Croix | 24 oct 2011
En Patagonie, la mobilisation s'organise contre le projet d'une entreprise chinoise de cultiver 320 000 hectares de terre.
---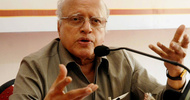 Temoignages | 24 oct 2011
Les acquisitions de terres agricoles à grande échelle sont mises en question par un groupe d'experts internationaux sur la sécurité alimentaire. Le rapport a été rendu public la semaine dernière.
---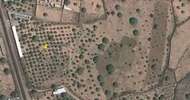 APS | 22 oct 2011
"Aujourd'hui, le collectif ne demande qu'une chose : l'arrêt pur et simple de ce projet violent et inopportun qui ne peut qu'entraîner violence et désolation dans cette partie très pacifique du Sénégal"
---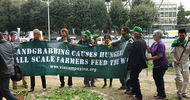 CCFD | 20 oct 2011
Les Organisations de la Societé Civile se félicitent des résultats du second tour des négociations sur les Directives Volontaires sur la gouvernance responsable des régimes fonciers
---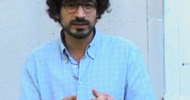 AGTER | 20 oct 2011
Cet article, publié en septembre 2011 en Equateur en espagnol et sous une forme abrégée par la revue Tendencia, présente une analyse synthétique des liens entre accaparements des terres et des ressources naturelles et entreprises multinationales.
---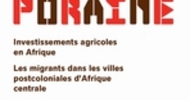 Afrique contemporaine | 01 oct 2011
Dossier de la revue "Afrique contemporaine", Nº 237, 2011/1
---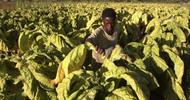 El País | 23 oct 2011
Especuladores, Gobiernos, bancos y fondos de pensiones se lanzan a comprar
---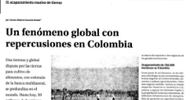 Blog de Wilson Arias | 19 sep 2011
En su edición 104 de septiembre 4 de 2011, el Le Monde Diplomatique dedica una gran parte de su contenido a Colombia en particular con un artículo sobre el tema de tierras.
---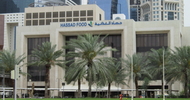 Gulf Times | 15 Oct 2011
Katar Ticaret ve Sanayi Odas?'n?n "Mükemmeliyet ve Ba?ar?n?n 40 Y?l?" adl? hat?ra kitab?nda yay?mlanan bir makalede Hassad G?da ?irketi yerel ve uluslararas? yat?r?mlarla Katar'a makul fiyatlarla g?da sa?lamakta hevesli oldu?u belirtiliyor.
---
farmlandgrab.org
weekly provides a list of the latest postings to farmlandgrab.org by email each week
farmlandgrab.org
is an open-publishing website, initiated by GRAIN, tracking today's global land grab for food production and people's movements against it
to unsubscribe from the list, click
this link
to visit or post materials to the website, click
this link