Food crisis and the global land grab
farmlandgrab.org weekly | 02 Nov 2011
---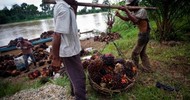 PRNewswire | 02 Nov 2011
Under the terms of the agreement, Bunge will acquire 35% of PT Bumiraya Investindo, a subsidiary of TPS Food, which has 25,000 ha in palm oil concessions in Indonesia.
---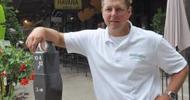 DTN | 01 Nov 2011
Pension funds and other corporate owners have spent only a tiny fraction of the billions of dollars they could invest in farmland, but they are definitely kicking the tires on potential purchases.
---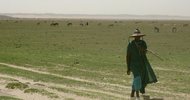 Norwegian Aid | 31 Oct 2011
Foreign interests into the South Sudan pie have managed to secure some 5.74 million hectares of land for agribusiness concerns namely agriculture, forestry, biofuels, eco-tourism and carbon trading.
---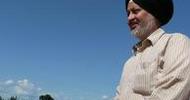 Addis Fortune | 31 Oct 2011
Karuturi Agro Products Plc has refuted reports that the company subleased farm land to Indian farmers, claiming instead that the Indian farmers were hired solely for consultancy services.
---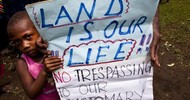 IPS | 31 Oct 2011
The adoption by the UN Committee on World Food Security of international guidelines to regulate land grabs has been pushed to next year
---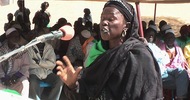 CNOP/Via Campesina | 28 Oct 2011
The National Coordination of Farming Organizations in Mali and the Via Campesina invite the press to cover the first international farmers' conference whose objective is to strengthen the fight against global land grabs.
---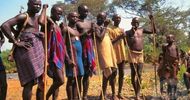 CSM | 27 Oct 2011
Ethiopia's state project to make it into one of the world's top sugar producers requires the resettling of semi-nomadic herders in permanent villages, where they can work on sugar plantations.
---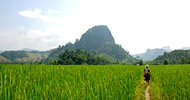 Vientiane Times | 26 Oct 2011
Lao and Chinese businesses this week signed a Memorandum of Understanding (MOU) for investment in organic farming in Laos, at a cost of about US$5 million.
---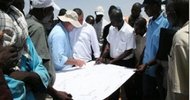 Seneweb | 26 Oct 2011
Controversy over a project led by an Italian investor covering 20,000 ha in Senegal erupts in violence.
---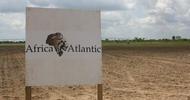 Corn&Soybean Digest | 01 Oct 2011
With investors from the Middle East and the U.S., Africa Atlantic Farms is pursuing mechanised farming on 10,000 hectares it has leased in Ghana in the Afram Plains region, with plans to expand.
---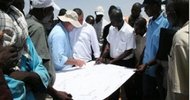 | 30 Mar 2011
Protocol portant accord de principe de la mise à la disposition pour Fanaye à Senethanol (Italie) d'une surface cultivable de 20,000ha destiné à la culture de patates doueces et à la production d'éthanol et d'aliments de bétails.
---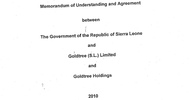 | 26 Aug 2010
Agreement covers 82,500 acres of land for palm oil production.
---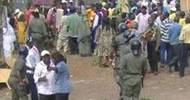 Afrique en ligne | 31 oct 2011
La boulimie foncière est telle que, aujourd'hui, la question foncière elle-même est devenue une bombe sociale à retardement.
---
PressAfrik | 31 oct 2011
Le Directeur exécutif de CICODEF, Amadou Kanouté, a révélé que «650 000 hectares de terres ont été données à 17 privés nationaux ou étrangers en l'espace de 10 ans au Sénégal».
---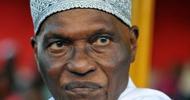 Walf Fadjri | 29 oct 2011
Persuadé que seul le dialogue peut aider à éviter les cas de Fanaye, le Conseil national de concertation des ruraux appelle l'Etat du Sénégal à s'ouvrir à la population rurale et aux organisations qui représentent les exploitations agricoles familiales.
---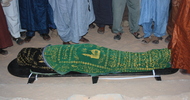 Nettali | 28 oct 2011
Le Premier ministre sénégalais Souleymane Ndéné Ndiaye a annoncé vendredi 28 octobre l'arrêt du projet d'affectation de 20.000 ha pour la production de biocarburants à Fanaye, où des affrontements entre conseillers ruraux ont viré au drame avec un mort et des dizaines de blessés.
---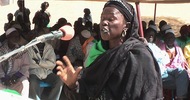 La Via Campesina | 28 oct 2011
Les paysans et paysannes de la la Coordination nationale des organisations paysannes du Mali (CNOP) et le mouvement paysan international Via Campesina invitent la presse à couvrir la première rencontre paysanne internationale destinée à renforcer la lutte contre l'accaparement des terres qui sévit en Afrique et dans d'autres régions du monde.
---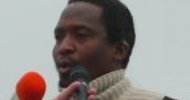 IPAR | 07 sep 2011
Ibrahima Coulibaly est le président de la Coordination Nationale des Organisations Paysannes du Mali. En marge de la rencontre organisée en juillet 2011 par l'Alliance Internationale Terre Citoyenne, où la question de l'accaparement des terres et des ressources naturelles était au cœur des débats, il a accepté de se confier à l'IPAR.
---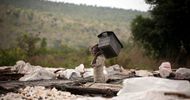 | 31 oct 2011
La carrera internacional para explotar tierras fértiles en el continente amenaza el equilibrio en el reparto del agua y espolea protestas de comunidades campesinas
---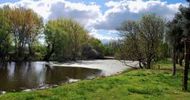 | 27 oct 2011
Los abajo firmantes, vecinos, organizaciones y comunidades de toda las regiones de la Provincia de Río Negro, Patagonia Argentina, reunidos en asamblea para rechazar los infames "acuerdos" firmados por el Gobernador saliente, Miguel Angel Saiz, con una corporación china, y en conocimiento de similares proyectos económicos en otros lugares del país, declaramos:
---
farmlandgrab.org
weekly provides a list of the latest postings to farmlandgrab.org by email each week
farmlandgrab.org
is an open-publishing website, initiated by GRAIN, tracking today's global land grab for food production and people's movements against it
to unsubscribe from the list, click
this link
to visit or post materials to the website, click
this link