Food crisis and the global land grab
farmlandgrab.org weekly | 09 Nov 2011
---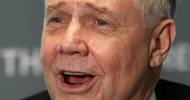 AFR | 09 Nov 2011
Commodities trader Jim Rogers, known for his investment prowess alongside George Soros, is in Australia to launch a new rural land fund which is seeking to raise up to $350 million to buy farms in northern NSW
---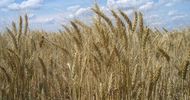 IIFL | 09 Nov 2011
Western Australia announced it will make available 15,200 hectares of new irrigable farm land near Kununurra in the state's deep north, more than doubling the size of an existing irrigation area, with the government hoping to attract interest from foreign investors.
---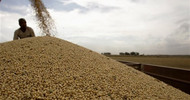 Market News International | 08 Nov 2011
In Africa, the strategy is to buy land. But in Argentina, they are forming associations that allow them to grow crops and guarantee food supplies for their population.
---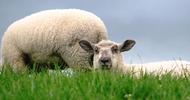 Waikato Times | 08 Nov 2011
A survey shows New Zealanders are overwhelmingly opposed to foreign ownership of New Zealand farmland – but three weeks out from the election there is no sign the main political parties will make a fight of defending our turf.
---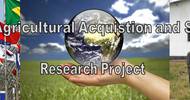 GIGA | 08 Nov 2011
The German Institute of Global and Area Studies (GIGA) invites submissions for an international conference on large-scale agricultural investments on 11 May 2012 in Hamburg, Germany.
---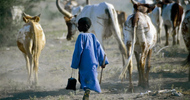 ITC | 07 Nov 2011
Ardhi University (Tanzania) and its partners, the UNU School for Land Administration Studies of the University of Twente (Netherlands) and MKURABITA (President's Office, Tanzania), are organizing a one day national seminar on Land Grabbing in Tanzania.
---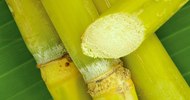 Business Week | 07 Nov 2011
City Energy & Infrastructure will be involved in the development of a sugar plantation and sugar processing plant in an area of 100,000 hectares.
---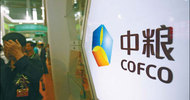 China Daily | 04 Nov 2011
"Because of the nation's limited agricultural resources, we have to look overseas," Jiang Hua, a COFCO board member said. The company is trying to connect China's consumer market with overseas supplies of commodities such as sugar, wheat and soybeans.
---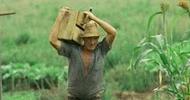 Progressive Farmer | 03 Nov 2011
The Brazilian government's decision to block major foreign land purchases from August 2010 has had a very real impact: prices for lots larger than 3,000 hectares have fallen by 10% or more over the past year, depending on the region.
---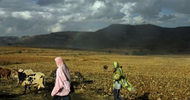 Pambazuka | 03 Nov 2011
Multinational corporations are buying enormous tracts of land in Africa, putting countries on the path to increased food insecurity, environmental degradation, increased reliance on aid and marginalisation of farming and pastoralist communities.
---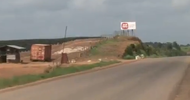 PBS | 03 Nov 2011
The West African nation of Liberia is rich is oil, diamonds and timber, but these natural resources have been both a blessing and a challenge for the fledgling democracy.
---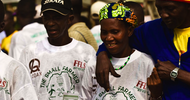 Awareness Times | 03 Nov 2011
"We decided to go on hunger strike at the ADAX Energy Canteen at Kontobi in Port Loko as fellow Sierra Leone employees were facing segregation," says Sierra Leone Deputy Minister.
---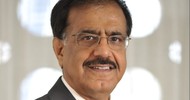 Gulf Daily News | 03 Nov 2011
The Finance Ministry and the National Bank of Bahrain have agreed to set up a $265.2m fund that will invest in companies and purchase land in overseas countries for captive production.
---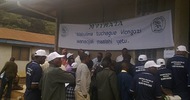 The Citizen | 03 Nov 2011
Tanzanian peasaants complain that the government has been allocating huge tracts of land to certain investors in the district, while refusing to allocate the same pieces of land to local groups that had applied for them.
---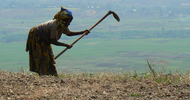 Pambazuka | 02 Nov 2011
One of the manifestations of the greed of Africa's domestic plutocrats and their imperial overlords is the massive land grab that we are witnessing today.
---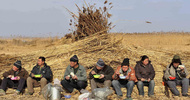 Al Jazeera | 27 Oct 2011
Land grabs essentially allow other regions of the world to export their food insecurity to Africa, or for Western investors to profit from a decade-long trend of steadily increasing global food prices.
---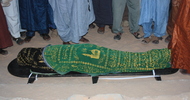 AFP | 26 Oct 2011
A disputed biofuels project in northern Senegal which triggered violent clashes between villagers claimed its second victim Thursday after a man died from his injuries.
---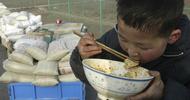 Reuters | 07 nov 2011
Pour faire face à une demande croissante de produits agricoles, la COFCO, première société de négoce publique chinoise, consacrera plus de 10 milliards de dollars à des fusions et acquisitions à l'étranger dans les cinq années à venir
---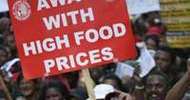 Afrik.com | 07 nov 2011
Les premières mesures pourraient consister soutenir les petits agriculteurs ruraux, non pas dans le but de viser l'exportation, mais dans celui de développer un marché local qui permettrait à ces derniers de nourrir à moindre coup les villes africaines de plus en plus peuplées.
---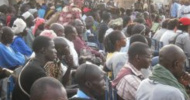 Forum des Peuples | 07 nov 2011
"Nous exigeons la cessation immédiate des expropriations et des spoliations sur les terres appartenant à la population en général dans nos offices Agricoles, en milieu rural et dans les centres péri-urbains et urbains"
---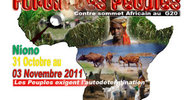 le Post | 05 nov 2011
"Nous exigeons l'expropriation, sans indemnisation, des grands propriétaires fonciers (nationaux comme étrangers) en vue d'une réforme agraire permettant aux paysan-ne-s de disposer de leurs ressources."
---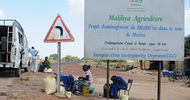 Regards.fr | 04 nov 2011
Loin de la croisette de Cannes et des cérémonies en grandes pompes de la présidence française du G20, les organisateurs du « Forum des peuples » ont choisi de placer les débats au plus près des problèmes du terrain, dans la petite ville de Niono, au Mali.
---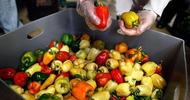 ABC | 08 nov 2011
Cada vez más firmas invierten en compra de tierras africanas, asiáticas e iberoamericanas
---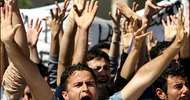 Elalmeria | 05 nov 2011
Esta vez el capital ya está metiendo sus garras en lo más importante de la cadena alimentaria: la tierra
---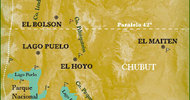 Asamblea en Defensa del Agua y la Tierra protege el acuífero de la Pampa de Ludden | 04 nov 2011
Mensaje de adhesión a la lucha de la Comarca del Paralelo 42 (Río Negro/Chubut, Patagonia Argentina) - Asamblea de Organizaciones y
[email protected]
Movilizados por la Soberanía Alimentaria Región del Alto Valle -Río Negro
---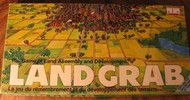 REDAF | 25 oct 2011
Las patéticas imágenes de la hambruna en África vuelven a recorrer el mundo. Lo que no suele mencionarse es que esta calamidad esta ligada, en parte, al auge de la compra masiva de tierras por parte de empresas o Estados extranjeros, que sustituyen la agricultura familiar por grandes explotaciones destinadas a la exportación.
---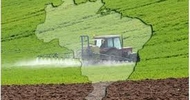 IHU | 09 Nov 2011
O relatório afirma que o Brasil e a China continuam sendo destinos preferidos de investidores que buscam aplicações em propriedades no exterior.
---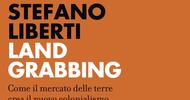 Il Fatto Alimentare | 07 Nov 2011
A reportage investigating the land grabbing crossing four continents
---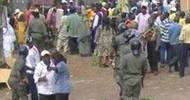 greenreport.it | 31 Oct 2011
La cessione di 20.000 ettari di terre a degli investitori italiani di Senethanol, senza una vera consultazione con la popolazione, ha provocato una rivolta nella comunità rurale di Fanaye, nella vallata del fiume Senegal.
---
farmlandgrab.org
weekly provides a list of the latest postings to farmlandgrab.org by email each week
farmlandgrab.org
is an open-publishing website, initiated by GRAIN, tracking today's global land grab for food production and people's movements against it
to unsubscribe from the list, click
this link
to visit or post materials to the website, click
this link