Food crisis and the global land grab
farmlandgrab.org weekly | 16 Nov 2011
---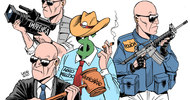 WorldCrops.com | 16 Nov 2011
It's obvious that pension funds and other big-money managers are 'getting' the agri-land investment story.
---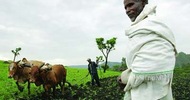 World Press | 16 Nov 2011
Since the financial and food crises of 2008, the World Bank Group has incentivized and facilitated land grabs in several countries in Africa, Latin America and parts of Asia.
---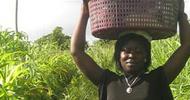 DR | 15 Nov 2011
PensionDanmark har investeret over en halv milliard i afrikansk landsbrugsjord. Pensionsselsskabet forudser, at Afrika bliver den næste store vækstregion.
---
IRIN | 15 Nov 2011
Bangladesh officials are in preliminary talks with Ukraine for wheat production, considering Cambodia for rice and visiting parts of sub-Saharan Africa to explore similar ventures.
---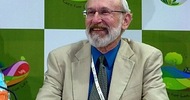 IPS | 13 Nov 2011
Designated Drylands Ambassador for the UN's Convention for Combating Desertification says the concerns around land grabbing are valid and very serious.
---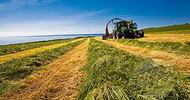 Interactive Investor | 13 Nov 2011
In addition to the potential ethical issues, many investors were disappointed by the returns from early farmland investments.
---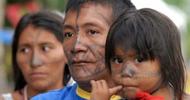 worldsocialism.org | 11 Nov 2011
Corporate agriculture is not about food production or satisfying the needs of the undernourished or downright starving but about producing profit. How long can it be before its limits are reached?
---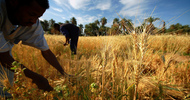 Daily News Egypt | 10 Nov 2011
The Overseas Private Investment Corporation, the US government's development finance institution, approved Wednesday a $150 mln financial package that will go to Citadel Capital, a regional private equity firm that just completed its first wheat harvest in Sudan.
---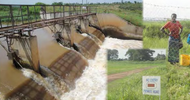 Reject | 10 Nov 2011
The Dominion Farms at Yala Swamp, Kenya has seen the local community turn against what they initially welcomed with open hands.
---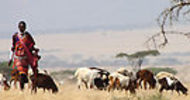 The Citizen | 09 Nov 2011
Pastoralists yesterday told Prince Charles that foreigners were acquiring huge tracts of land in many areas across Africa for cultivating biofuel plants and for caring out conservation programmes at the expense of the indigenous people who were left landless.
---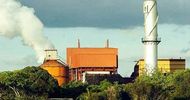 Sydney Morning Herald | 08 Nov 2011
Two of the last big Australian-owned sugar mills, Maryborough and Proserpine, could soon be sold to foreign buyers in takeover deals worth more than $350 million.
---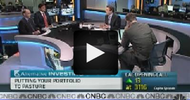 CNBC | 08 Nov 2011
As the global financial downturn pushes investors into finding alternative business ventures, land investment has become an attractive proposition.
---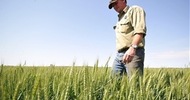 Stock & Land | 07 Nov 2011
Group's $700 million international crop fund has been dealt a serious blow with new foreign investment restrictions on rural property in Brazil stalling its expansion.
---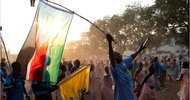 Sudan Net | 06 Nov 2011
Egyptian private equity firm Citadel Capital, which has leased 259,500 acres for farming in Unity state, is among dozens of foreign entities to have struck large land deals in the new country.
---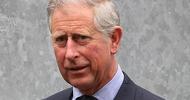 Telegraph | 05 Nov 2011
"It is profoundly distressing to learn of numerous rural communities being evicted from their ancestral lands in the headwaters and upper floodplains of great rivers like the Nile and Niger to make way for export-oriented estates," says Prince.
---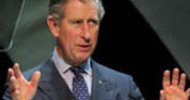 Prince of Wales | 05 Nov 2011
"I wonder if greater returns could come for Africa if attention were paid to backing the continent's millions of smallholders? And yet, as I speak, many are being driven off their land and swelling the ranks of the urban dispossessed."
---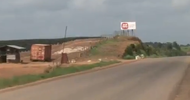 PBS | 03 Nov 2011
The West African nation of Liberia is rich is oil, diamonds and timber, but these natural resources have been both a blessing and a challenge for the fledgling democracy.
---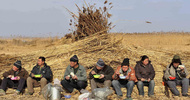 Al Jazeera | 27 Oct 2011
Land grabs essentially allow other regions of the world to export their food insecurity to Africa, or for Western investors to profit from a decade-long trend of steadily increasing global food prices.
---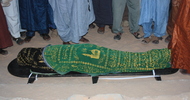 AFP | 26 Oct 2011
A disputed biofuels project in northern Senegal which triggered violent clashes between villagers claimed its second victim Thursday after a man died from his injuries.
---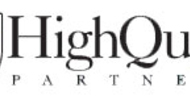 OECD | 17 Oct 2011
Report by HighQuest Partners for the OECD, October 2011, features 6 case studies of land grabbers: Agrica, CalyxAgro, Cazanae, Jantzen, NFD Agro and Quifel
---
Progressive Farmer | 12 Aug 2010
With the surge of corporate farms in Argentina and Brazil over the past two to three years, I thought it would be useful to compile a list of the biggest groups with a short description of each.
---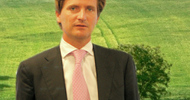 TF1 | 15 nov 2011
AgroGeneration annonce aujourd'hui la signature d'un partenariat avec la Banque Européenne pour la Reconstruction et le Développement.
---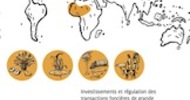 ILC | 14 nov 2011
L'objectif de cette e?tude est de formuler des propositions qui servent de base au dialogue re?gional sur les me?canismes de re?gulation foncie?re face aux pressions commerciales sur les terres.
---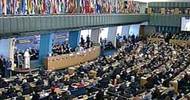 IPS | 14 nov 2011
L'adoption de directives internationales pour réglementer les soi-disant accaparements des terres a été repoussée à l'année prochaine après l'échec des négociateurs qui n'ont pas pu s'entendre sur les conditions pour les investissements fonciers à grande échelle, ainsi que leur application.
---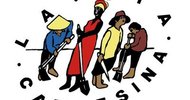 | 11 nov 2011
La conferencia tendrá lugar en Sélingué del 17 al 19 de noviembre de 2011, y reunirá a casi 200 campesinos/as afectados/as por acaparamiento de tierras
---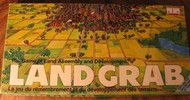 REDAF | 25 oct 2011
Las patéticas imágenes de la hambruna en África vuelven a recorrer el mundo. Lo que no suele mencionarse es que esta calamidad esta ligada, en parte, al auge de la compra masiva de tierras por parte de empresas o Estados extranjeros, que sustituyen la agricultura familiar por grandes explotaciones destinadas a la exportación.
---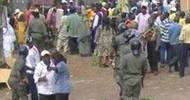 greenreport.it | 31 Oct 2011
La cessione di 20.000 ettari di terre a degli investitori italiani di Senethanol, senza una vera consultazione con la popolazione, ha provocato una rivolta nella comunità rurale di Fanaye, nella vallata del fiume Senegal.
---
farmlandgrab.org
weekly provides a list of the latest postings to farmlandgrab.org by email each week
farmlandgrab.org
is an open-publishing website, initiated by GRAIN, tracking today's global land grab for food production and people's movements against it
to unsubscribe from the list, click
this link
to visit or post materials to the website, click
this link