Food crisis and the global land grab
farmlandgrab.org weekly | 23 Nov 2011
---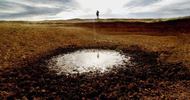 Weekly Times Now | 23 Nov 2011
Foreign investors have snapped up more than $12 billion in Australian farm land and agribusiness during the past year.
---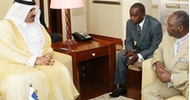 QNA | 23 Nov 2011
President Yangouvonda who is now visiting Qatar said that there are a number of investment fields in his country such as agricultural, cattle breeding, tourism and mineral resources.
---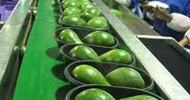 | 22 Nov 2011
Myriad small farmers in Africa are being set up to fail by multinational corporations that end up assuming their land, a Canadian professor says.
---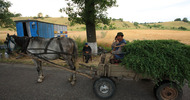 RNA | 22 Nov 2011
Foreigners currently have more than 700,000 ha of agricultural land in Romania, representing 8.5 percent of the arable land of the country, says Minister of Agriculture and Rural Development.
---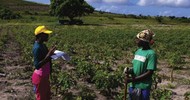 Radio Mundo Real | 21 Nov 2011
The International Peasant Conference taking place in Mali against land grabbing aims to build a concrete action plan to stop this phenomenon, said Thomas Ouana, from the National Union of Mozambican Peasant Farmers (UNAC) in an interview with Real World Radio.
---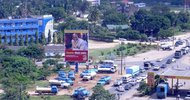 Guardian | 21 Nov 2011
Lack of coordination between land different authorities has been cited as among the factors contributing to land grab in Tanzania.
---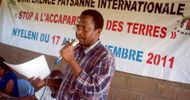 Via Campesina | 20 Nov 2011
Peasant movements concur that in the absence of control over their lands, real food sovereignty is impossible.
---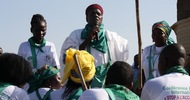 Via Campesina | 19 Nov 2011
In the past three days, peasants, pastoralists and indigenous peoples have come together from across the world for the first time to share with each other their experiences and struggles against land-grabbing.
---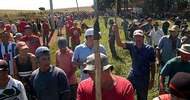 Reuters | 19 Nov 2011
Brazil's government is working on a new rule to further limit the purchase of farm land by foreigners, arguing that the current legislation has been "insufficient".
---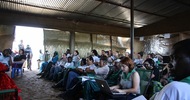 Via Campesina | 17 Nov 2011
More than 250 participants from thirty different countries gather in Mali for the first International farmers' conference to stop land grabbing.
---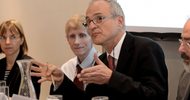 FAO | 17 Nov 2011
"Hot issue" session organsied by the FAO at the Bonn 2011 Nexus Conference focuses on ways and means to make large-scale land lease and acquisitions work for food security
---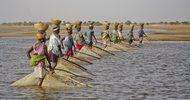 CNOP/Via Campesina/OI | 17 Nov 2011
Report analyses the current trend of agricultural land investments in Mali, revealing that by the end of 2010 at least 544,567 hectares of fertile land have been leased or were under negotiation for lease in Mali.
---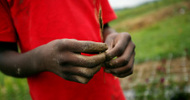 VOA | 17 Nov 2011
A fierce debate is currently taking place concerning huge tracts of Tanzanian land which U.S. investors are seeking to develop. Tens of thousands of former refugees now farm the land.
---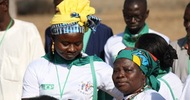 Guardian | 17 Nov 2011
Report says largescale foreign agri-investment offers 'few solutions to the poverty and hunger plaguing the country'
---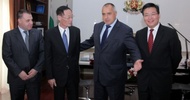 Novinite | 17 Nov 2011
Tianjin State Farms Agribusiness Group has rented 20 000 decares of land in Bulgaria's Northwestern Region to produce corn, forage, and sunflower for export.
---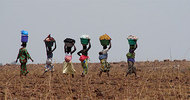 PRNewswire | 17 Nov 2011
Company which controls a quarter of a million acres of West African agricultural land approached by two Pan African banking groups, seeking to partner and support them in the development of their farm land in Central Guinea.
---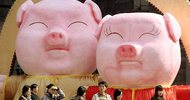 Reuters | 16 Nov 2011
China's largest animal feed producer will launch an overseas fund this month with international investors, including Singapore's Temasek Holdings, that will set up farms in the Middle East, South Africa and central Europe.
---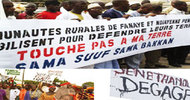 Slate Afrique | 28 Oct 2011
Fanaye Diéry, commune rurale située dans la vallée du fleuve Sénégal, a été le théâtre d'affrontements meurtriers le 26 octobre.
---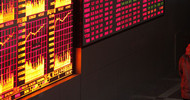 FC Business Intelligence | 05 Oct 2011
Synthesis report from the World Agriculture Investment Conference, London, UK, 4-5 October.
---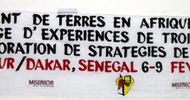 FSM2011 | 09 Feb 2011
Declaration from the workshop "Land Grabbing in Africa – Dangers and Challenges" that was held from 6 to 9 February, 2011, in Mbour / Senegal, as a side event to the World Social Forum 2011.
---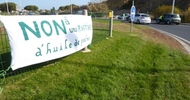 NOPALME | 23 nov 2011
Nous venons d'être informé par voie de presse que le projet de raffinerie d'huile de palme de Sime Darby à Port La Nouvelle était retardé
---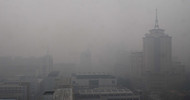 Mediapart | 23 nov 2011
Lorsqu'il n'est plus possible de faire pousser le moindre épi de maïs à Tianjin, rien ne vaut les terres arables bulgares !
---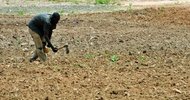 La France Agricole | 21 nov 2011
L'Institut Oakland (Etats-Unis) a enquêté sur les investissements fonciers au Mali, lesquels totalisent actuellement plus de 500.000 ha.
---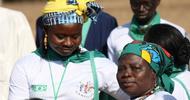 La Via Campesina | 21 nov 2011
Plus de 250 paysannes et paysans, venus de 30 pays du monde ont créé aujourd´hui une alliance internationale contre les accaparements de terres.
---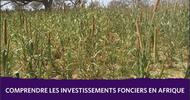 Oakland Institute | 21 nov 2011
Le présent rapport de l'Oakland Institute recense et examine les investissements fonciers au Mali
---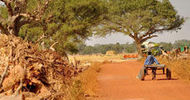 Confédération paysanne | 18 nov 2011
Oakland Institute et la Coordination Nationale des Organisations Paysannes (CNOP) du Mali publient un nouveau rapport sur l'accaparement des terres au Mali.
---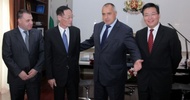 AgraPresse | 18 nov 2011
La société chinoise agroalimentaire Tianjin State Farms Agribusiness Group a lancé son premier projet de cultures de plantes fourragères en Bulgarie
---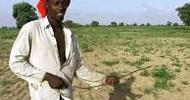 Deutsche Welle | 17 nov 2011
Une conférence s'ouvre dans le village de Nyéléni, au centre du Mali. Selon les organisateurs, rien qu'en Afrique, au moins 30 millions d'hectares de terres sont accaparés. Les paysans sont les premières victimes.
---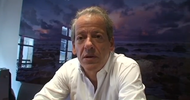 Le Figaro | 17 nov 2011
"Il y a certainement des abus, j'en suis concient," dit Olivier Combastet, le directeur de Pergam Finance qui investit sur les terres argentines via sa structure Campos Orientales
---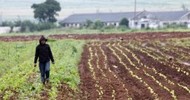 San Finna | 16 nov 2011
Avec les très violents heurts en octobre dernier dans une commune rurale du nord du Sénégal à la suite d'un projet privé de biocarburant, ressurgit le problème controversé de la concession, de la location ou de la vente des terres à de gros investisseurs dans les pays pauvres. Retour sur un phénomène qui ne cesse de prendre de l'ampleur en Afrique.
---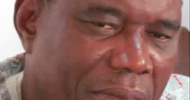 YouTube | 16 nov 2011
Gwen Schulman, de la radio communautaire montréalaise CKUT-FM, parle à Sidy Ba Secrétaire général du Cadre de concertation des producteurs d'arachides au Sénégal, de l'accaparement des terres par des pays et des compagnies étrangères.
---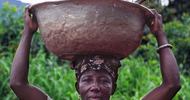 PPP | 09 sep 2011
En Afrique de l'Ouest le phénomène des terres fertiles bradées à des investisseurs étrangers a atteint des dimensions dramatiques, comme le montre un rapport du conseil des églises de l'Afrique de l'Ouest ACCEAO, partenaire de Pain pour le prochain.
---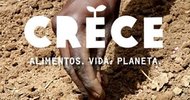 Caracol | 19 nov 2011
"Lo primero que identificamos es que en Colombia hay acaparamiento de tierras, vemos también es un fenómeno más agudo del que pensábamos"
---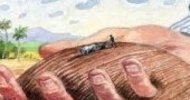 Radio Mundo Real | 18 nov 2011
Con Thomas Ouana en la Conferencia Campesina Internacional que se desarrolla en Mali contra el acaparamiento de tierras
---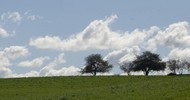 El Observador | 18 nov 2011
Según cifras oficiales, europeos, argentinos y brasileños son quienes más se interesaron en la adquisición de campos
---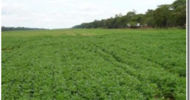 EJU TV | 18 nov 2011
El "acaparamiento de tierras", reconocido como un problema por la FAO es la compra de tierras que realizan unos Estados a otros, como el caso de China a Corea del Sur, y que en Bolivia se está dando el fenómeno de la concentración y extranjerización de la tierra.
---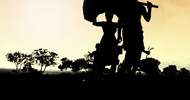 Vía Campesina | 17 nov 2011
Durante tres días, del 17 al 20 de noviembre, los participantes en la conferencia están intercambiando sus experiencias y creando alianzas para detener el acaparamiento global de tierras.
---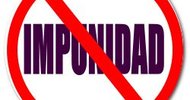 CLOC - VC | 17 nov 2011
La resistencia directa, poniendo en riesgo la vida ha sido hasta el momento la única vía para frenar el avance inescrupuloso de los empresarios extranjeros.
---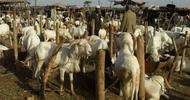 Corriere della Sera | 18 Nov 2011
E' una specie di "opa ostile" che continua sulle terre africane. Eppure anche questo ennesimo allarme rischia di finire ignorato.
---
farmlandgrab.org
weekly provides a list of the latest postings to farmlandgrab.org by email each week
farmlandgrab.org
is an open-publishing website, initiated by GRAIN, tracking today's global land grab for food production and people's movements against it
to unsubscribe from the list, click
this link
to visit or post materials to the website, click
this link