Food crisis and the global land grab
farmlandgrab.org weekly | 07 Dec 2011
---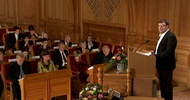 GRAIN | 06 Dec 2011
In the acceptance speech for the 2011 'Alternative Nobel Prize', GRAIN demands an immediate end to land grabbing and a restitution of lands to local communities.
---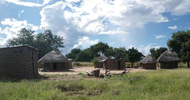 Oakland Institute | 06 Dec 2011
Research released today by the Oakland Institute demonstrates that land grabs--largely unregulated land deals involving foreign corporations and speculators--continue to be promoted as a "development" solution for African nations.
---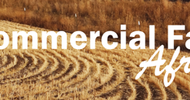 PRWeb | 06 Dec 2011
On 31 January 2012 in Dubai, 2nd Commercial Farm Africa features panel of experts and in-depth analysis on land utilization & investment policies in Mozambique, Tanzania, Zambia, Sudan, Namibia, Ghana and Ethiopia.
---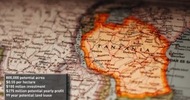 Iowa State Daily | 06 Dec 2011
Iowa State University has landed in some hot water regarding its involvement with an international land development project in Tanzania.
---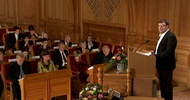 GRAIN | 06 Dec 2011
GRAIN recibió el "Premio Nobel Alternativo" y aprovechó la oportunidad para exigir que se detenga de inmediato el acaparamiento de tierras y que se le restituyan sus tierras a las comunidades locales.
---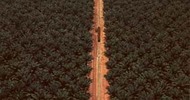 Agrimoney | 05 Dec 2011
The palm oil industry is "at the dawn of a new period of expansion" in part thanks to increasing interest from food groups, which are moving into production to ensure supplies of an increasingly important commodity.
---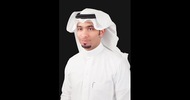 Arab News | 05 Dec 2011
Under agreements with exporting countries in Africa, Europe and East Asia, GCC countries can cultivate large areas, which will pave the way for stabilizing food prices on the one hand, and reducing inflation on the other.
---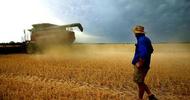 The Land | 05 Dec 2011
UK-based investors are planning a $400 million rural land fund to buy cotton and wheat properties in eastern Australia.
---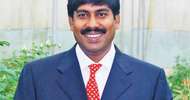 Economic Times | 04 Dec 2011
"We have finalised deals with four big agro companies in India for joint ventures for different crops that we are looking at growing – rice, maize, oil palm and sugarcane," says Karuturi.
---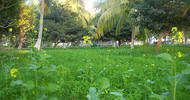 Daily Times | 03 Dec 2011
United Arab Emirates is interested to cultivate agricultural goods in Pakistan and is also ready to make small dams for irrigation on the condition agricultural goods from Pakistan should not be stopped exporting to UAE.
---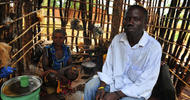 Toronto Star | 03 Dec 2011
The 19th century had the Great Scramble for Africa, when developed nations raced for several decades to lay claim to new territories and their riches. This century may yet be known as the Great Selloff of Africa.
---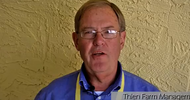 AgProfessional1 | 02 Dec 2011
"There's a lot of money chasing the grow-out of agricultural land right now," says Gary Thien of Thien Farm Management.
---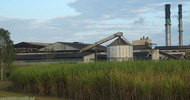 Business Times | 02 Dec 2011
The 6,000 hectare farm in Nasarawa, one of Nigeria's main rice growing belts, is expected to yield 36,000 tonnes of milled rice annually at its peak.
---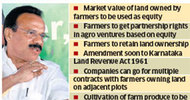 Deccan Herald | 01 Dec 2011
The State government announced that it would amend relevant laws to enable farmers to use their land as equity in farming collaborations with private companies.
---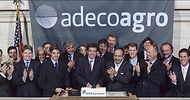 Adecoagro | 01 Dec 2011
Adecoagro announced today that on November 30, 2011, it completed the sale of "La Alegria" farm, located in General Villegas, province of Buenos Aires, Argentina, for a total price of $13.7 million.
---
EcoCentric | 30 Nov 2011
If you care, and you attend or attended college, it is your responsibility as a student or alumni to speak up and say that you care. If enough of us do so, they will listen!
---
Down to Earth - Indonesia | 30 Nov 2011
The following report, by independent researcher Anna Bolin, explores the global trends and influences at work behind agriculture mega-projects like MIFEE in Papua.
---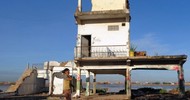 The Epoch Times | 24 Nov 2011
Women are at the forefront of being evicted in Cambodia.
---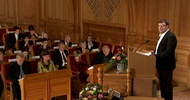 GRAIN | 06 dec 2011
Dans un discours prononcé à la cérémonie du « Prix Nobel Alternatif,» GRAIN demande la fin immédiate de l'accaparement des terres et une restitution des terres aux communautés locales.
---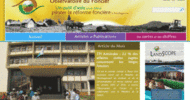 RFI | 04 dec 2011
A Madagascar, la question de la terre est très importante, sacrée même. Etat des lieux avec Rivo Andrianirina, directeur de l'Observatoire du foncier.
---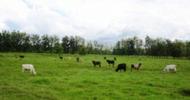 Clarín | 05 dic 2011
El organismo de la ONU dice que el porcentaje es mayor en áreas productivas.
---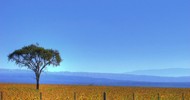 Página 12 | 05 dic 2011
El proyecto tiene el propósito de limitar la tenencia de tierras rurales en manos extranjeras, y no sólo debe abrir un debate sobre la propiedad, sino también sobre la polémica explotación del suelo en Argentina. Cuáles son sus puntos fuertes y débiles.
---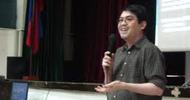 ALAI | 01 dic 2011
Los movimientos sociales que representan a los campesinos, los pequeños agricultores y los trabajadores agrícolas no coinciden en que la racionalización de las inversiones a gran escala sea la respuesta al problema global del acaparamiento de tierras.
---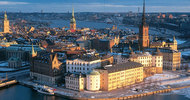 P1 Morgan | 06 Dec 2011
Hur används svenska pensionspengar i utvecklingsländer och vilken hänsyn tas egentligen till miljön? Reportage av Sven Börjesson.
---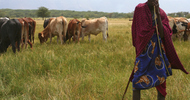 il fatto alimentare | 21 Jun 2011
Un nuovo rapporto del think tank californiano Oakland Institute rivela i nomi degli investitori europei e americani che partecipano in silenzio all'usurpazione delle terre in Africa.
---
farmlandgrab.org
weekly provides a list of the latest postings to farmlandgrab.org by email each week
farmlandgrab.org
is an open-publishing website, initiated by GRAIN, tracking today's global land grab for food production and people's movements against it
to unsubscribe from the list, click
this link
to visit or post materials to the website, click
this link