Food crisis and the global land grab
farmlandgrab.org weekly | 14 Dec 2011
---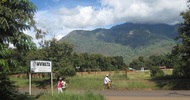 Guardian | 14 Dec 2011
Farmers from Tanzania's Network of Small Scale Farmers (Mviwata) visit the Ministry of Agriculture to explain how recent development projects allocate huge pieces of land to big investors, leaving local farmers without farming land.
---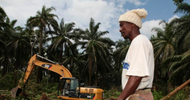 AlertNet | 14 Dec 2011
The global rush to acquire large amounts of land in developing countries has done more harm than good, especially to the poorest people who often lose access to land and resources essential to their livelihoods.
---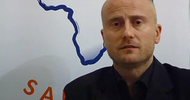 GBN | 14 Dec 2011
The most comprehensive study of large land acquisitions in developing countries to date published Wednesday online by the International Land Coalition (ILC) has found more evidence of harm than benefits.
---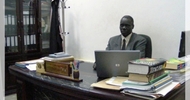 IRIN | 12 Dec 2011
The government has said it will review all the deals done by foreign companies and try to close the many legal loopholes that have allowed foreign companies to "grab" large tracts of land without the knowledge of government and communities.
---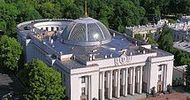 UKRINFORM | 12 Dec 2011
The Verkhovna Rada has adopted at first reading a bill on the land market. The document has been posted on the website of the Ukrainian parliament.
---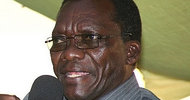 IPP Media | 12 Dec 2011
The US-based AgriSol Company has landed another lucrative land deal involving 10,000 hectres amid growing public outcry about the recent land deals sealed by the company in Rukwa region.
---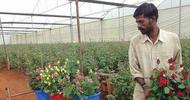 BBC | 11 Dec 2011
Karuturi Global is now one of the biggest private land owners in the world. They have invested over a quarter of a billion dollars in Ethiopia and Kenya alone. BBC reports.
---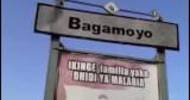 Expressen.se | 11 Dec 2011
Right now, on the desks of Swedish International Development Agency (Sida) there is the background material for an application of credit guarantee for an 8000 ha sugar plantation and a refinery in Bagamoyo, Tanzania.
---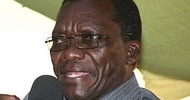 Guardian | 11 Dec 2011
The US-based AgriSol Company has landed another lucrative land deal involving 10,000 hectres amid growing public outcry about the recent land deals sealed by the company in Rukwa region.
---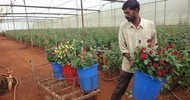 BBC | 11 Dec 2011
"We are using knowledge and resources from Latin America and North America, capital from this part of the world (India) and land from Africa to make hopefully a heady cocktail,"says Sai Ramakrishna Karuturi
---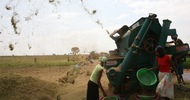 Addis Fortune | 11 Dec 2011
Interest by both local and international companies to lease land has been met with criticism by some outside the region, yet locals are unperturbed.
---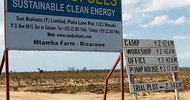 Irish Times | 09 Dec 2011
"Zuia uporaji wa ardhi," reads the Swahili headline of a poster on the wall of the community building in Mhaga, a densely populated village in Kisarawe, a district 100km southwest of Dar es Salaam. It means "prevent land grabbing"
---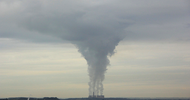 Pambazuka | 09 Dec 2011
Oakland Institute speaks about the findings of their latest round of in-depth research into land grabs in Africa.
---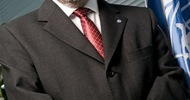 IPS | 08 Dec 2011
FAO director general-elect José Graziano da Silva discusses land grabbing in interview with IPS.
---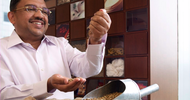 HowWeMadeItInAfrica | 08 Dec 2011
Global agricultural company Olam says the cultivation and processing of rice in Nigeria has the potential to be a lucrative industry.
---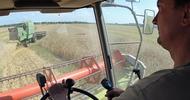 Bloomberg | 08 Dec 2011
Ukraine may retain a ban on the sale of farmland until 2013, says Hryhoriy Kaletnyk, head of the parliamentary committee for agriculture and land.
---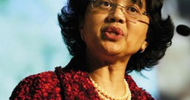 AFP | 08 Dec 2011
Foreign countries which buy African farmland in order to gain food security are guilty of a "new form of colonisation," says South Africa's Minister of Agriculture Tina Joemat-Pettersson.
---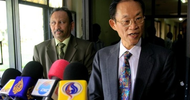 Xinhua | 08 Dec 2011
"Africa is victim to agricultural neo-colonialism," says Chinese Foreign Ministry spokesman Hong Lei. "But absolutely not from China."
---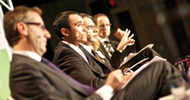 Reuters | 08 Dec 2011
"The whole mess in Europe at the moment has increased demand for diversification products for the Asian markets," says Aquila CEO Roman Rosslenbroich, including farmland.
---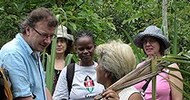 Radio Sweden | 07 Dec 2011
Swedish pensions money is threatening the livelihoods of small farming communities in Brazil and risk speeding up the devastation of the rainforest.
---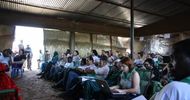 FIAN | 02 Dec 2011
Report from FIAN on the international conference against land grabbing which took place in Mali in November 2011
---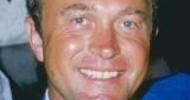 Agrimoney | 01 Dec 2011
Agriterra added to the $6bn investment wave heading into West Africa palm oil by acquiring 45,000 hectares of plantation land in Sierra Leone.
---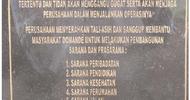 DTE | 16 Nov 2011
This special edition of DTE newsletter focuses on some of the past and present campaigns and debates around top-down development in Papua and the impact on communities, including the Merauke Estate massive land grab
---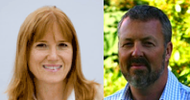 Reuters | 13 Oct 2011
Husband and wife team founded Emergent Asset Management, which has led controversial farmland acquisitions in southern Africa.
---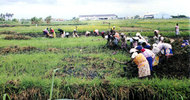 APA | 30 Aug 2011
Mozambique offered to lease to Mauritius some 23,500ha of land subject to Mauritius coming up with viable and sustainable projects.
---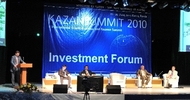 Kazansummit | 21 Jun 2011
At the III International Islamic Business and Finance Summit in Tatarstan, Russia representatives of Saudi Arabia's Foras Investments requested 10,000 ha of land in Tatarstan for agricultural projects.
---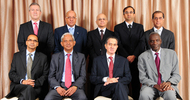 Reuters | 03 Jun 2011
Mauritius firm, British American Investment, it is planning to develop 6,000 hectares of land in Mozambique in partnership with Sun Biofuels
---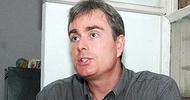 CIRAD | 14 dec 2011
La plus grande étude réalisée à ce jour sur les transactions foncières à grande échelle - menée par l'ILC, le Cirad et l'IIED - met en garde contre les menaces à l'encontre des pauvres
---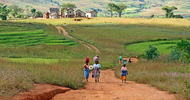 La Gazette | 13 dec 2011
Quant à l'éventuelle implication de la société civile dans la gestion des terres malgaches, le Directeur général des services fonciers estime qu'elle signifie une perte du pouvoir régalien de l'Etat sur ses propres biens
---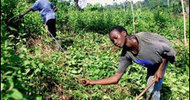 Abidjan.net | 13 dec 2011
Le phénomène d'accaparement des terres en Côte d'Ivoire a pris une proportion alarmante avec le risque d'apparition de paysans sans terres.
---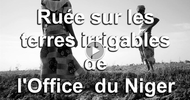 PhilippeRevelli.com | 13 dec 2011
« Ruée sur les terres irrigables de l'Office du Niger » ouvre un cycle de webdocumentaires par Philippe Revelli intitulé « TERRES ».
---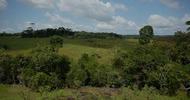 le Post | 12 dec 2011
L'hebdomadaire Gabonais, «Echos du Nord", nous dit que le groupe singapourien Olam tente d'acheter de vastes étendues de terre au Gabon en général et dans la province du Woleu-Ntem en particulier.
---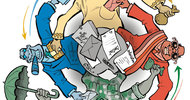 AFP | 12 dec 2011
La corruption entrave un accès équitable aux terres agricoles, qui sont soumises à une pression croissante en raison notamment du changement climatique, de l'expansion urbaine et de la course aux biocarburants, a dénoncé lundi l'Organisation des Nations unies pour l'alimentation et l'agriculture (FAO)
---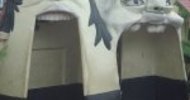 Survie | 12 dec 2011
L'accaparement des terres en Afrique ne date pas d'aujourd'hui. Le cas de Madagascar est édifiant. Interview de Mamy Rakotondrainibe, présidente du Collectif pour la Défense des Terres Malgaches (TANY).
---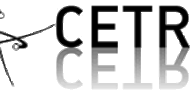 CETRI | 12 dec 2011
Ce que le débat sur l'accaparement fait apparaître, c'est bien une ligne de clivage plus ancienne et fondamentale, opposant les partisans du « laissez-faire » et les défenseurs de nouvelles régulations fondées sur la reconnaissance des droits des populations et des souverainetés nationales
---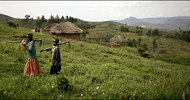 Le Monde | 10 dec 2011
Le dernier numéro d'Afrique contemporaine, la revue trimestrielle de l'Agence française de développement (AFD), consacre son dossier aux "investissements agricoles en Afrique", avec la volonté de dépassionner le débat et de laisser les chercheurs labourer ce champ.
---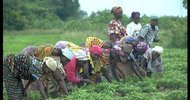 | 09 dec 2011
La terre ne peut être considérée comme une marchandise, mais un territoire où s'enracine notre culture, nos valeurs, notre identité
---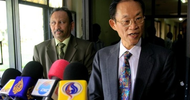 AFP | 08 dec 2011
"L'Afrique est victime du néo-colonialisme agricole", a souligné le porte-parole du ministère chinois des Affaires étrangères Hong Lei. "Mais absolument pas du fait de la Chine."
---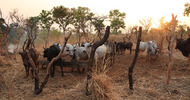 COPAGEN | 07 dec 2011
Le 7 décembre 2011 à Yaoundé, des organisations de la société civile ont décidé de créer une coalition pour lutter contre l'accaparement des terres au Cameroun.
---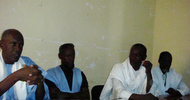 Quotidien de Nouakchett | 11 oct 2011
La population du département de Boghé refuse à ce que l'Etat mauritanien concède les 40.000 ha en question à qui que ce soit
---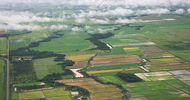 FM Bolivia | 14 dic 2011
Las organizaciones económicas campesinas, indígenas y originarias (Oecas) plantearon el martes en Cochabamba una ley para prohibir la 'extranjerización de tierras en Bolivia
---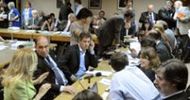 La Política Online | 13 dic 2011
Aprobó un dictamen en Diputados y esta semana lo enviaría al Senado. El proyecto limita al 15% las tierras que pueden estar en manos foráneas, 5% menos de lo contemplado en el proyecto original.
---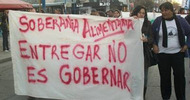 Página 12 | 13 dic 2011
Un fallo del Superior Tribunal de Justicia rionegrino aceptó un amparo ambiental contra la sumatoria de concesiones del ahora ex gobernador Miguel Saiz en favor de una provincia china para producir soja en los valles medio e inferior del Río Negro.
---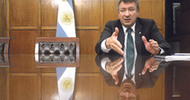 Página 12 | 12 dic 2011
Yauhar reclamó una rápida sanción de la ley que busca regular la venta de tierras en manos extranjeras, y le reclamó a la oposición "dejar mezquindades de lado". Buscará impulsar mesas de diálogo sectorial e institucionalizar el Plan Estratégico Agroalimentario.
---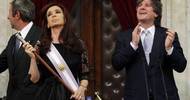 Clarín | 10 dic 2011
La Presidenta pidió que en la próxima sesión extraordinaria en el Congreso se trate el proyecto de la Ley de Tierras que limita la extranjerización del territorio.
---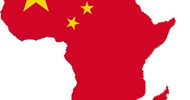 Pueblo en Línea | 09 dic 2011
China rechazó el día 8 jueves las acusaciones de que ha venido comprando extensas franjas de tierra en Africa, y pidió a la vez la realización de esfuerzos "concretos" por ayudar al desarrollo sostenible del sector agrícola de ese continente.
---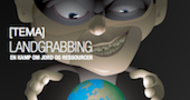 NOAH | 07 Dec 2011
Special issue of Friends of the Earth Denmark's magazine on land grabbing
---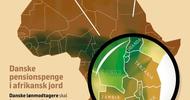 politiken.dk | 07 Dec 2011
Socialrådgivere og jordemødre skal tjene til pensionen ved køb af landbrugsjord i Afrika. Det kan fordrive fattige bønder, advarer eksperter.
---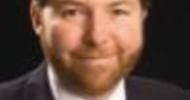 politiken.dk | 07 Dec 2011
Uddannelse og ny teknologi skal give et boost til afrikansk landbrug, samtidig med at danske jordemødre og socialrådgivere tjener penge til alderdommen.
---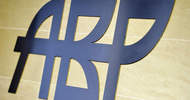 De Volkskrant | 03 Dec 2011
De investeringen van pensioenfonds ABP in Mozambique hebben de afgelopen jaren bijgedragen aan het afpakken van boerenland en het bedreigen van de voedselzekerheid van de lokale bevolking.
---
farmlandgrab.org
weekly provides a list of the latest postings to farmlandgrab.org by email each week
farmlandgrab.org
is an open-publishing website, initiated by GRAIN, tracking today's global land grab for food production and people's movements against it
to unsubscribe from the list, click
this link
to visit or post materials to the website, click
this link