Food crisis and the global land grab
farmlandgrab.org weekly | 21 Dec 2011
---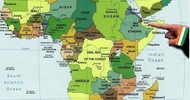 Goimonitor.com | 21 Dec 2011
Joining the neo-colonial bandwagon, Indian companies are taking over agricultural land in African nations and exporting produced food at the cost of locals
---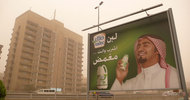 AP | 21 Dec 2011
Saudi Arabia's largest dairy company said Wednesday it is buying Argentine farm operator Fondomonte S.A. for $83 million to secure access to a supply of animal feed.
---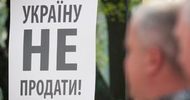 Bloomberg | 20 Dec 2011
Ukraine's parliament extended a ban on the sale of farmland for a year to January 2013, saying that more time was needed to prepare the market for such sales.
---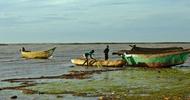 RNW | 20 Dec 2011
Domestic and foreign investors are expected to grow sugar cane and other cash crops on a large-scale in the south of Ethiopia, an area known for its numerous indigenous tribes.
---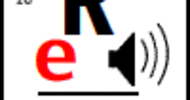 Redeye | 20 Dec 2011
Interview with Frederic Mousseau, policy director at the Oakland Institute in California.
---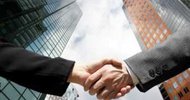 World-Grain.com | 20 Dec 2011
With the merger, Alpcot Agro now controls well over 250,000 hectares of farmland in Russia and the Ukraine.
---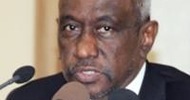 SUNA | 20 Dec 2011
The conference reviewed the experience of Al-Rajihi International Group in Sudan and Al-Kharif Investment Company in the field of food production as well as the National Company for Agricultural Production in Sudan.
---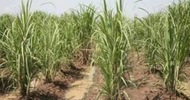 Oromiya Government | 19 Dec 2011
In three years, 15,000ha will be covered with a sugarcane plantation in Gambela Province.
---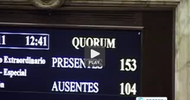 Press TV | 19 Dec 2011
Argentina's congress has started to debate a bill that would regulate the purchase of farmland by foreigners in the Latin American country, Press TV reports.
---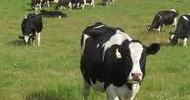 Property Observer | 19 Dec 2011
Foreign investors have spent a record $12 billion buying up Australian farmland and agricultural businesses over the past year, but have put off investing a further $14 billion until the outcome of a Senate inquiry in March 2012, a new report by Ferrier Hodgson says.
---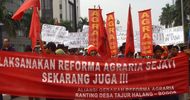 APC | 17 Dec 2011
Asian Peasant Coalition's press release on land grabbing in Indonesia
---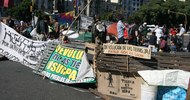 AP | 16 Dec 2011
Argentina's lower house of Congress has passed a bill limiting foreign ownership of rural land to 1,000 hectares per family. The bill must now be passed by the Senate.
---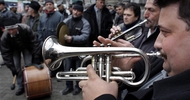 Business Review | 16 Dec 2011
Alongside countries like Liberia, Laos, Congo and Sierra Leone, Romania is one of the countries where foreign companies own large areas of farmland, according to a report put together by GRAIN.
---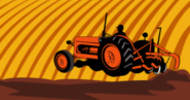 IFA Online | 15 Dec 2011
Tony Hales, managing director of Stadia Trustees, puts forward the case for including farmland in clients' self-invested personal pensions (UK)
---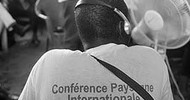 GRAIN | 15 Dec 2011
In the past few months, GRAIN staff have been participating in a range of meetings and workshops in different parts of the world on land grabbing. Here are some of the documents we prepared for these meetings.
---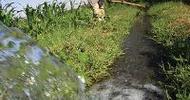 Sudan Vision Daily | 15 Dec 2011
Editor of Banking Magazine, El Tijani Hussein Al Khabeir, says that Sudan is capable of feeding one quarter of world population and five folds of Arab countries population
---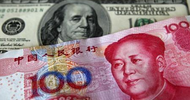 Reuters | 14 Dec 2011
New fund reflects desire in Beijing to acquire real assets, including agricultural lands, say analysts.
---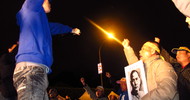 Taiwan Rural Front | 12 Dec 2011
Government sponsored land grabbing in Taiwan has caused not only domestic grievances but also international concern.
---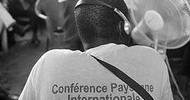 GRAIN | 15 dec 2011
Au cours des derniers mois, GRAIN a participé à une série de réunions et d'ateliers sur l'accaparement de terres dans différentes parties du monde. Voici quelques documents préparés pour ces rencontres.
---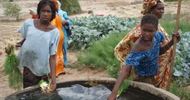 Walf Fadjri | 15 dec 2011
Les femmes africaines doivent engager le combat pour leur accès aux terres cultivables.
---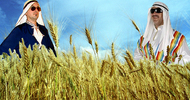 Fortunaweb | 21 dic 2011
En medio de la discusión en el Congreso por la Ley de Tierras, Almarai Co de Arabia Saudita, principal láctea del Golfo Pérsico, adquirió por US$ 83 millones a la propietaria de campos locales Fondomonte.
---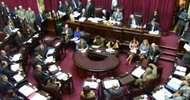 Más Producción | 21 dic 2011
La Comisión de Agricultura de la Cámara alta, cuya titular es la senadora kirchnerista Graciela De la Rosa, firmó este lunes un dictamen relacionada con el "régimen de protección al dominio nacional sobre la propiedad, posesión o tenencia de las tierras rurales".
---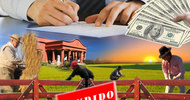 Iprofesional | 16 dic 2011
Tras obtener el aval en comisión, el proyecto se discutió en Diputados durante la madrugada de este viernes. Y hubo acuerdo para dar la media sanción. El marco incorpora cambios en cuanto a la cantidad de tierras en venta y lo que podrá adquirir un inversor foráneo.
---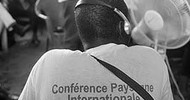 GRAIN | 15 dic 2011
En los últimos meses desde GRAIN hemos estado participando en una serie de reuniones y talleres en diferentes partes del mundo sobre acaparamiento de tierras. Compartimos algunos de los documentos que hemos preparado para estas reuniones.
---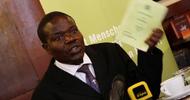 FIAN Austria | 20 Dec 2011
Vor mehr als zehn Jahren wurden rund 400 Bauernfamilien in Mubende, Uganda, von ihrem Land und aus ihren Dörfern vertrieben. Sie mussten einer Kaffeeplantage weichen.
---
RAI3 | 18 Dec 2011
In un viaggio che va dagli uffici di Washington della Banca Mondiale fino a una rivolta contadina nel cuore dell'Africa Occidentale, la puntata di domenica 18 dicembre cerca di percorrere i fili intrecciati di finanza, politica e modelli di sviluppo economico che stanno muovendo una corsa globale all'accaparramento di terra.
---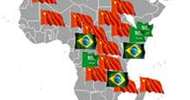 Agrosoft Brasil | 16 Dec 2011
Na África, o geógrafo brasileiro Bernardo Mançano Fernandes critica "estrangeirização" da terra: Brasil é vítima e autor de política encabeçada pela China.
---
farmlandgrab.org
weekly provides a list of the latest postings to farmlandgrab.org by email each week
farmlandgrab.org
is an open-publishing website, initiated by GRAIN, tracking today's global land grab for food production and people's movements against it
to unsubscribe from the list, click
this link
to visit or post materials to the website, click
this link