Food crisis and the global land grab
farmlandgrab.org weekly | 28 Dec 2011
---
Reuters | 23 Dec 2011
South Sudan hopes to attract investors from Gulf Arab states, Israel, China and fellow African countries to boost production of basic food items, a government official said on Thursday.
---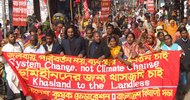 APC | 22 Dec 2011
"End Landgrabbing! was declared by the participants of the "South Asian Caravan on Climate, Gender, and Food Sovereignty 2011" that went from North to South Bangladesh.
---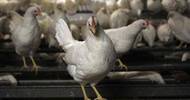 Agrimoney | 21 Dec 2011
Saudi Arabia, seeking foreign farmland to boost its food security, has bought 12,000 hectares of Argentine farmland just as the South American country is attempting to limit foreign farm ownership.
---
Yale Environment 360 | 12 Sep 2011
As global agricultural companies turn to Africa, a U.S. firm, Herakles Farms, is planning a massive oil palm plantation (60 000 ha) in Cameroon
---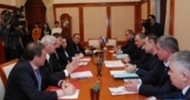 RIAD | 05 Apr 2011
The Republic of Dagestan will provide the US company with 100,000 hectares of land in Nogai district for a project to produce and process sugar beets and vegetables.
---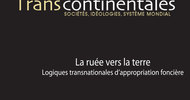 Transcontinentales | 27 dec 2011
Numero 10/11 de 'Transcontinentales' sur les logiques transnationales d'appropriation foncière.
---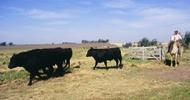 RFI | 24 dec 2011
En Argentine, le Parlement a voté une loi fixant des limites à la possession de terres par les étrangers. La présidente Cristina Kirchner, réélue en octobre, en avait fait l'une des priorités de son second mandat.
---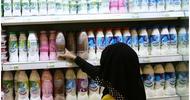 Commodesk | 23 dec 2011
Le plus grand laitier du Moyen-Orient, Almaraï Company vient d'acquérir 12.306 hectares de maïs et de soja en Argentine, qui lui serviront à nourrir ses vaches laitières et ses volailles.
---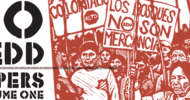 Novethic | 13 dec 2011
« Pour la première fois, un rapport international identifie le carbone dans les causes qui concourent à la course à la terre », selon Alain Karsenty
---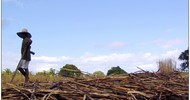 Collectif TANY | 13 dec 2011
Différentes informations inquiétantes concernant des transactions sur les terres malgaches circulent ces derniers temps sans que les hauts responsables de l'Etat malgache ne réagissent.
---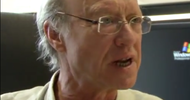 Université de Montréal | 03 oct 2011
Rodolphe De Koninck, professeur à l'Université de Montréal, nous explique les causes et les conséquences de ce phénomène.
---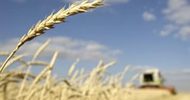 Prensa Latina | 23 dic 2011
El gobierno argentino dispone hoy de un instrumento legal para limitar la tenencia y adquisición de tierras por parte de extranjeros, después que el Senado convirtiera en ley un proyecto sobre el particular enviado por el Poder Ejecutivo.
---
Il Fatto Alimentare | 27 Dec 2011
Il nuovo libro di Paolo De Castro. Agricoltura e cibo nell'era della nuova scarsità
---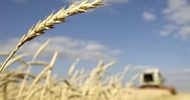 Terra | 23 Dec 2011
O Senado argentina aprovou na quinta-feira uma lei que limita a venda de terras para estrangeiros no país que é um dos principais exportadores globais de grãos, uma medida que o governo afirma que vai proteger um recurso estratégico.
---
farmlandgrab.org
weekly provides a list of the latest postings to farmlandgrab.org by email each week
farmlandgrab.org
is an open-publishing website, initiated by GRAIN, tracking today's global land grab for food production and people's movements against it
to unsubscribe from the list, click
this link
to visit or post materials to the website, click
this link