Food crisis and the global land grab
farmlandgrab.org weekly | 04 Jan 2012
---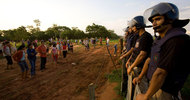 Mennonite Weekly | 04 Jan 2012
We should not invest in financial companies that perpetrate activities that rob agricultural land from the poor, argues Patricia Kisare of the Mennonite Central Committee Washington Office.
---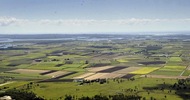 Daily Telegraph | 04 Jan 2012
Overseas investors are snapping up prime agricultural land and rural enterprises, triggering concerns we're selling off the farm.
---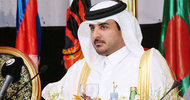 Reuters | 04 Jan 2012
Qatar has been investing in large areas of farmland overseas to ensure access to food supplies, but it also aims to produce most of its food domestically by spending massively to boost crop yields and convert semi-desert into agricultural land.
---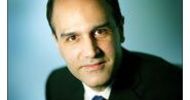 IPE | 03 Jan 2012
Fertile soil and good water supply – but lagging development – present a compelling opportunity for agriculture investors, finds Stephanie Schwartz-Driver
---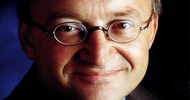 IPE | 03 Jan 2012
PensionDanmark's DKK 320 million (EUR 43 million) farmland investment will focus on agricultural production in Tanzania, Zambia, Malawi, Uganda and Mozambique
---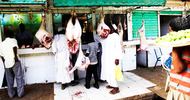 Sudan Vision | 02 Jan 2012
Arab Authority for Investment calls for cooperation between governments and private sector to establish gigantic agricultural projects based on strategies aiming to boost food security across Arab World.
---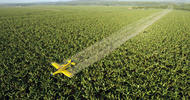 Business World | 02 Jan 2012
Cargill's hedge fund acquires major stake in company acquiring plantations in Mindanao, the Philippines to produce rice, corn, banana and vegetables.
---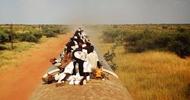 RFI | 02 Jan 2012
Over nine per cent of South Sudan's land has already been acquired for large-scale investment. Now, the government is trying to undo deals done without its, or the community's knowledge, before people rise up to free it again.
---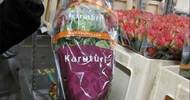 Times of India | 01 Jan 2012
Sai Ramakrishna Karuturi talks to the Times of India about his African safari.
---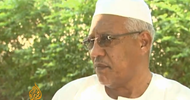 Al Jazeera | 01 Jan 2012
Government plan to revive economy by selling fertile land to investors sparks anger. Al Jazeera reports.
---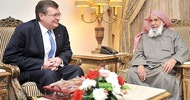 Arab News | 01 Jan 2012
Konstantin Grishchenko met with Saudi businessman Suleiman Al-Rajhi to explain his government's efforts to attract foreign investment by softening regulations, adding that it helps foreigners to own land in Ukraine.
---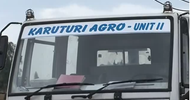 Ethiotube | 29 Dec 2011
Channel4News Jonathan Rugman has special report from Ethiopia on the revolution in agricultural production - but small tenant farmers say they now have less food to eat than before the changes began.
---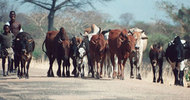 Guardian | 29 Dec 2011
As more and more fertile lands and rivers are in the hands of few investors, some villagers in southern Africa have started experiencing food shortages, a situation which was not there before.
---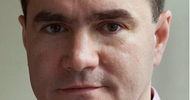 Bloomberg | 28 Dec 2011
Stephen Diggle plans to open his personal portfolio of farmlands in the US, Uruguay and New Zealand to investors and to pour money into Africa and eastern Europe as global food prices soar.
---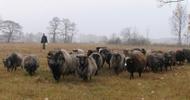 Agrimoney | 28 Dec 2011
Law that will accelerate the sale of state farmland seen as move to give domestic farmers a head start before restrictions are removed on foreign investment as part of Poland's entry into the European Union.
---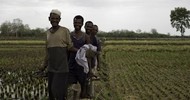 PRI | 27 Dec 2011
A Saudi Arabian company has leased tens of thousands of acres in western Ethiopia to grow rice for export. The Ethiopian government says it will help provide food security for its citizens, but some who live in the region, say they're not seeing any benefits.
---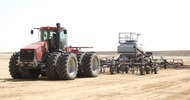 Arab News | 26 Dec 2011
An MOU targeting $1 billion in aquaculture investments in Mauritania was signed between the National Prawn Company of Saudi Arabia and the Islamic Corporation for the Development of the Private Sector, with Saudi-based Al Rajhi also involved.
---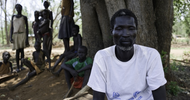 CS Monitor | 23 Dec 2011
Investment by Indian-owned Karuturi Global has raised questions about whether Ethiopia is literally giving away the farm, or conversely, launching a 'green revolution' to help Ethiopia feed itself.
---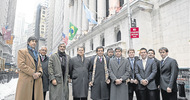 Wall Street Journal | 23 Dec 2011
Argentina has joined a handful of other big farming nations such as Brazil that have taken steps to limit foreign ownership of what their governments consider precious resources: farmland.
---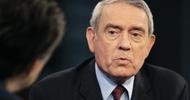 DesMoines Register | 23 Dec 2011
The people of Iowa — not to mention the refugees of Katumba, Tanzania — deserve an honest explanation for Iowa State University's part in the AgriSol deal, and not just shameless denials.
---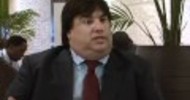 Reuters | 23 Dec 2011
Its joint venture with Singapore's Wilmar will invest 100 billion naira in Nigeria over the next 5-7 years to develop oil palm plantations that will feed the refinery.
---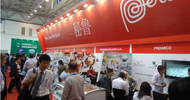 Vox Box | 16 Dec 2011
What do Peruvian fishmeal, Chilean wine and Brazilian soy beans have in common? They're all on China's shopping list as it steps up its agribusiness acquisitions and investments overseas to overcome considerable supply constraints at home.
---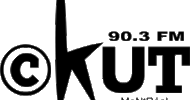 FMA | 23 Sep 2011
Stefan Christoff interviews Devlin Kuyek (GRAIN) on land grabbing
---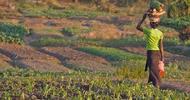 Novethic | 02 jan 2012
Un nouveau rapport de la coalition internationale pour l'accès à la terre (ILC) sur l'accaparement des terres remet en perspective une pratique vouée à perdurer.
---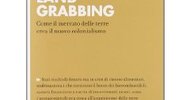 Internazionale | 03 Jan 2012
A review (in Italian) of the book "Land Grabbing" by Stefano Liberti published by the magazine Internazionale
---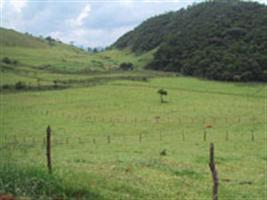 Agro Link | 15 Mar 2010
Um grupo pouco conhecido de produtores rurais e investidores financeiros criou uma empresa com foco na aquisição de propriedades rurais no Cerrado brasileiro.
---
farmlandgrab.org
weekly provides a list of the latest postings to farmlandgrab.org by email each week
farmlandgrab.org
is an open-publishing website, initiated by GRAIN, tracking today's global land grab for food production and people's movements against it
to unsubscribe from the list, click
this link
to visit or post materials to the website, click
this link