Food crisis and the global land grab
farmlandgrab.org weekly | 18 Jan 2012
---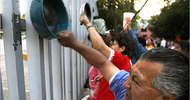 GDAE-IATP | 18 Jan 2012
Report calls for international community to enact reforms aimed at reducing financial speculation on commodities markets, limiting the further expansion of crops and land dedicated to biofuels, and halting "land grabs".
---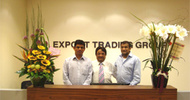 The Standard | 18 Jan 2012
Standard Chartered Bank's Private Equity division has invested $74 million to acquire a minority stake in ETC Group Mauritius, one of the largest owners of African farmland.
---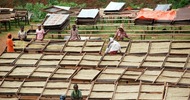 Toronto Star | 18 Jan 2012
Ethiopia has forced at least 70,000 people off their land so it can lease fertile fields to foreign investors, a move that has left some locals starving in barren, remote villages.
---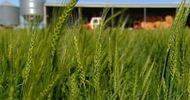 ABC News | 18 Jan 2012
A report from the Australian Bureau of Agricultural Research Economic and Sciences shows the amount of farmland that is either partly or wholly foreign-owned has increased by nearly 60 per cent since the early 1980s.
---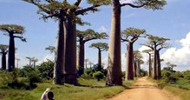 Indian Ocean Newsletter | 18 Jan 2012
Daewoo says its capital increase in its subsidiary in Madagascar will be used to pay operating expenses and to finance market studies concerning its future investments, mainly chicken farming and public construction works.
---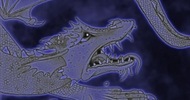 Stock & Land | 17 Jan 2012
Chinese company presidents met with Australian officials and company reps in Sydney to discuss ag investments, ranging from a $25 million, 20,000 ha cotton farm to a $350 million farmland purchase in ­Western ­Australia and Queensland.
---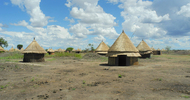 HRW | 16 Jan 2012
Many of the areas from which people are being moved are slated for leasing by the Ethiopian government for commercial agricultural development, according to a new report from Human Rights Watch.
---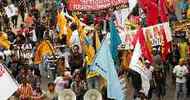 La Via Campesina | 16 Jan 2012
A large rally of 7,000 people demanding agrarian reform and people's rights shook Jakarta and 27 other provinces all across Indonesia on January 12.
---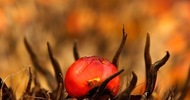 Sydney Morning Herald | 16 Jan 2012
About 8000 square kilometres of farmland around the world are now in Chinese hands, Chinese current affairs magazine Phoenix Weekly reports.
---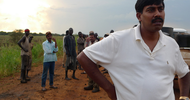 Indian Ocean Newsletter | 13 Jan 2012
The Ethiopian ministry of agriculture is against the firm Karuturi's plan to install thousands of Indian farmers in land it has leased in the Gambela region.
---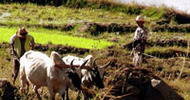 Indian Ocean Newsletter | 13 Jan 2012
The Korean company Daewoo Logistics Corporation has acquired all the shares in the agribusiness company Madagascar Future Entreprises. Its manager Kwon Kim is believed to have begun new negotiations with the present Malagasy government for agricultural projects.
---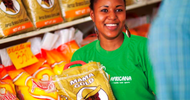 Macauhub | 12 Jan 2012
Starting this year Olam Moçambique plans to invest over US$35 million to make use of the agricultural potential of the Mopeia area to produce large amounts of rice on 227 hectares of land to supply the domestic market.
---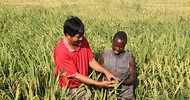 chinaafricarealstory.com | 12 Jan 2012
No evidence to support the idea that "China" was intending to create an agricultural colony in Mozambique, or make the Zambezi Valley into China's rice bowl.
---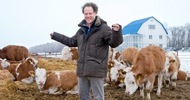 Der Spiegel | 12 Jan 2012
German farmer plans to expand his operation to 250,000 hectares, an area the size of the state of Saarland, and to float his company on the stock market in Germany, where he pays a portion of his taxes.
---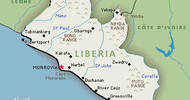 Liberian Observer | 12 Jan 2012
Liberia is one of the top 5 countries in the world whose farmland are under the control of foreign concessionaires, according to a report made by Grain, a non-governmental organization supporting small farms.
---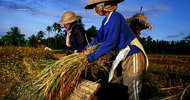 APC | 12 Jan 2012
Militant peasants from Asian Peasant Coalition mounted a mobilisation against global land grabbing.
---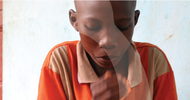 FoEE | 12 Jan 2012
European banks, pension funds and insurance companies are increasing global hunger and poverty by speculating on food prices and financing land grabs in poorer countries, according to a new report released today by Friends of the Earth Europe
---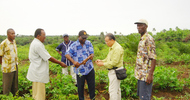 Tuoi Tre News | 26 Dec 2011
Vietnam's Long Van 28 Company is planning to seek funding from the Government to invest in some 200,000 hectares of rice in Sierra Leone.
---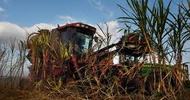 Property Observer | 12 Dec 2011
The Thai company is seeking to acquire four far north Queensland sugar mills, more than 6,000 hectares of agricultural land and other infrastructure assets owned by MSF Sugar
---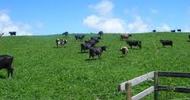 Stuff | 10 Sep 2011
Aquila Capital Green Assets has helped European investors acquire $111 million of New Zealand farmland.
---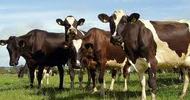 M&C | 31 Jan 2011
German investors have bought 11 dairy farms covering more than 3,600 hectares in New Zealand's South Island
---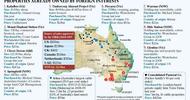 The Australian | 31 Jul 2010
LABOR has demanded the Coalition back foreign investment in the farm sector after it said he would be prepared to limit foreign purchases.
---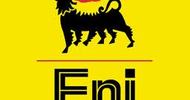 BankTrack | 09 Nov 2009
ENI plans to develop 70,000 ha of palm oil in Congo
---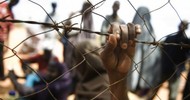 Le Monde | 17 jan 2012
Le gouvernement éthiopien contraint actuellement par la force plusieurs dizaines de milliers de personnes à quitter leurs terres pour mettre ces dernières à la disposition d'investisseurs fonciers étrangers, provoquant une crise humanitaire au sein des populations déplacées, rapporte, mardi 17 janvier, Human Rights Watch (HRW).
---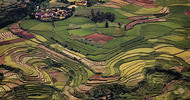 Express de Madagascar | 16 jan 2012
Des informations sur une relance des négociations sur l'acquisition de terrain par Daewoo ont circulé. L'État malgache a formellement démenti.
---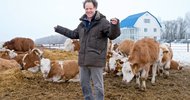 Les Echos | 16 jan 2012
Au XVIIIe siècle, la Grande Catherine avait décidé de faire appel à des agriculteurs allemands pour cultiver le sol de la Russie. A un moment, on a dénombré plusieurs milliers de colons. Quelque 250 ans après, l'histoire se répète.
---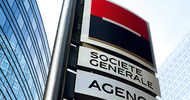 Bakchiche | 16 jan 2012
Si la France a perdu son triple A, ses banques et assurances profitent bien de la hausse des cours mondiaux des denrées alimentaires.
---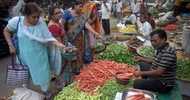 RTBF | 13 jan 2012
Après la crise des prix agricoles en 2008, un constat, en 2011, la spéculation reprend. Il y a aussi le problème des achats croissants et massifs de terres dans de nombreux pays, notamment du Sud.
---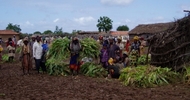 Inter-réseaux | 10 jan 2012
Confrontés à un morcellement croissant des exploitations et à une pression foncière accrue, comment les paysans s'organisent-ils pour sécuriser leur terre ? Quelles sont les stratégies développées par les organisations paysannes et la société civile, du niveau local au niveau international ? Quels résultats sont obtenus concrètement sur le terrain ?
---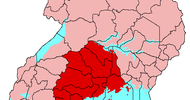 Le Monde diplomatique | 16 juil 2011
« Les terres qui nous appartenaient prennent de plus en plus de valeur. Nous aimerions les récupérer afin de pouvoir nous-mêmes les vendre ou les louer, mais le gouvernement ne veut rien savoir : il agit comme s'il était Dieu » dénonce M. Charles Peter Mayiga, porte-parole du Buganda, le plus important des royaumes traditionnels que compte l'Ouganda.
---
farmlandgrab.org
weekly provides a list of the latest postings to farmlandgrab.org by email each week
farmlandgrab.org
is an open-publishing website, initiated by GRAIN, tracking today's global land grab for food production and people's movements against it
to unsubscribe from the list, click
this link
to visit or post materials to the website, click
this link